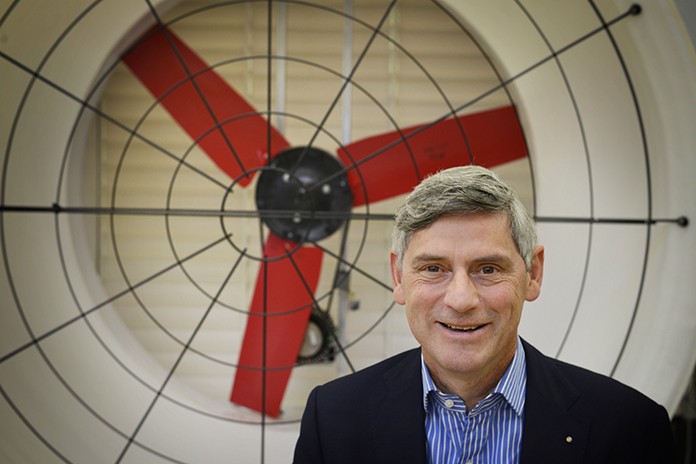 Vostermans Ventilation B.V. develops, manufactures and distributes fans and control equipment for agricultural and industrial applications and is part of the group Vostermans Companies. Vostermans Alu Foundries B.V. is also a member of Vostermans Companies and is a prominent aluminium foundry specializing in the manufacturing of high-grade aluminium and sand casting products.
The company headquarters are located in the Netherlands and they have locations in the United States, China, and Malaysia. They pride themselves in having a smooth efficient organizational structure of three levels: management, head of department and employee. This structure creates clear, short communication lines and establishes good contact between all company employees. Continuous investment over the years in the further optimization of their product lines and R&D activity is part of their strategy towards maintaining and increasing market share.
This year Vostermans will celebrate its 65th anniversary of activity in the manufacturing of fans for the worldwide livestock and industrial sectors. At the SPACE show in Rennes, Zootecnica International had the opportunity to interview Mr. Henk Vostermans, CEO of Vostermans Companies.
Could you please outline for our readers the story and the activities of your company?
"My father started the business in 1952 and I am the second generation heading the company, a role I have enjoyed for over thirty years commencing in 1983. Three years ago my son joined me in the management of the company and in due time he will represent the third generation. Vostermans Companies is a completely family-owned organisation with continuity and customer focus being the key points of our company strategy alongside product innovation.
Our activities are spread over a global level and in a constantly transforming marketplace we are required to always adapt and innovate. Vostermans is therefore regularly investing in new facilities and new equipment to launch innovations, which respond to our customers' needs throughout all the different regions of the world.
For several years now we are focussing a lot of attention on minimizing energy consumption and to achieve this goal our motors and impellers are designed and produced using the newest technology. We can offer customers energy-efficient fans able to operate effectively in different markets and regions throughout the world. In terms of reliability, we still make our motor-impeller combinations with the same high quality that has long been demanded by our customers and I am pleased to say they can continue to count on the quality and the maximum energy efficiency of our fans.
Our business and distribution network is spread around the globe and we operate in America, South East Asia, Malaysia; and in China, Beijing and Shanghai. We are particularly interested in the Chinese market, which we consider offers us many business opportunities".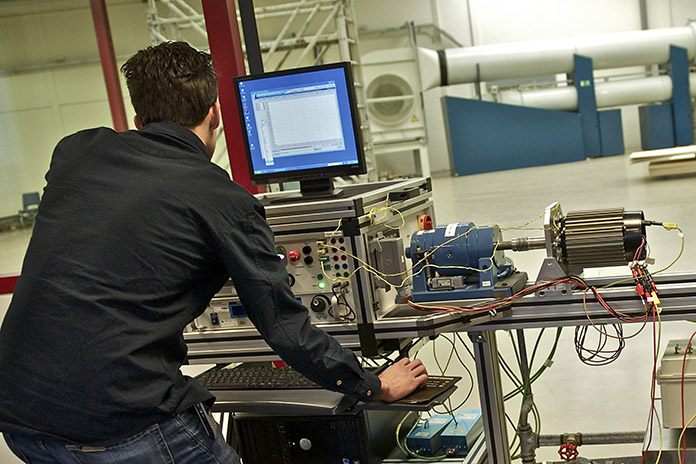 What are your flagship products and your latest innovations?
"We have different products for the various regions of the world. The ECPlus line is a typical energy-efficient line, suitable for and requested by customers in the European market. The agriculture sector is moving towards a path of greater energy efficiency through the application of improved techniques and practices. We at Vostermans follow these developments closely to make sure our ventilation solutions will conform to current and future regulations.
The Fiberglass Cone Fans are designed for the American and Asian markets. In order to be able to bring and to supply our ventilation concepts to the world market we manufacture and assemble our fan systems locally, close to where they are sold and where our customers need them.
We also invest in the best possible logistical processes since we want to serve customers across the world, even those in out of the way remote areas. Our basic concept and philosophy which is based on our motto of quality applies to all our blades and fans, including bigger fans. These bigger fans are extremely efficient and have been ranked high in tests from the leading laboratories in the University of Illinois. I am proud we have been able to provide our customers for several decades with high quality equipment and different types of ventilation services on a global level".
The Vostermans product range of fans and control equipment is well-known for consistent high quality, operational efficiency, durability and trustworthiness.
Their fan product range is available worldwide and includes:
Multifan axial fans which are highly valued for their efficiency and trustworthiness.
EMI axial fans with stainless steel fan blades and their own in-house manufactured motor line designed to be used for specific ventilation solutions.
Mf-Flex offering a flexible motor line with a wide range of applications, primarily industrial, where custom-made solutions for specific ventilation demands are required.
The Vostermans control equipment range, also available worldwide, includes the Mf-Net program comprising fan speed controllers, climate controllers and accessories (e.g. alarm equipment etc).
Conscious of, and in response to, market and European regulations that continue to impose higher demands on the energy efficiency of fans, Vostermans introduced their Multifan ECPlus Concept.
Fans within the ECPlus range are among the most energy-efficient currently available on the market. Further optimization of the motor-impeller combination, adjustments of the fan periphery and the introduction of the Intelligent Fan Drive, an innovative single-phase input/three-phase output fan drive, have all contributed to the overall levels of energy-efficiency. With these innovative developments Vostermans can offer customers a complete range of energy saving fans, which comprehensively meet the new ErP Directive (EU Commission Regulation 327/2011).
Vostermans Ventilation represents a powerful and remarkable example of how a family-managed business can grow and expand providing high quality equipment, continuous innovation, and focusing on its customers' needs as the fundamental facets of their business.
Vostermans Ventilation B.V.
Industrial Zone Venlo 5082,
Parlevinkerweg 54 – P.O. Box 3025
5902 RA
Venlo – The Netherlands
Tel. +31 (0) 77 389 32 32
Fax +31 (0) 77 382 08 93
ventilation@vostermans.com