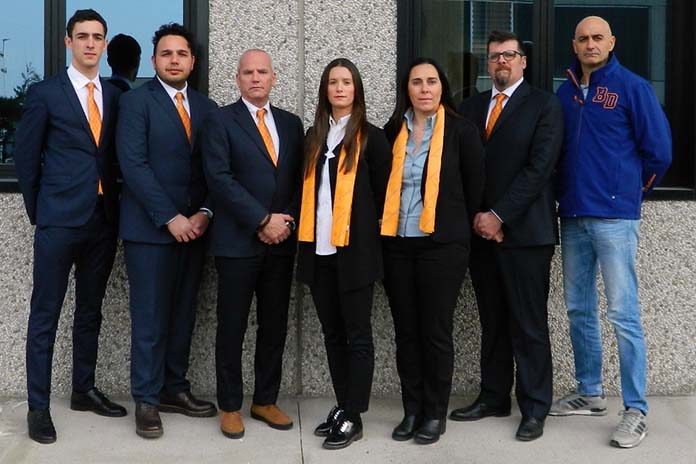 BD Agricoltura Italia Srl: the complete team a year after its foundation.
After its foundation in 2017, BD Agricoltura Italia srl is looking back at a very successful first year. In addition to having sold 1,004,000 hen places in Natura Nova Twin aviaries and 280,000 in Natura 70 and 70 Plus aviaries, BD Agricoltura Italia has started selling equipment for poultry growing and pig production.
The increased turnover has also led to a larger team that is able to respond to the needs of the market and customers.
The company's team currently consists of:
Sergio Ferri – CEO
Giulia Ferri – Administrative Coordinator
Mirco Gautieri – Sales Manager BU Poultry
Andrea Sala – Sales Manager BU Egg
Niccolò Norci – Sales BU Pig, Tel: (+39) 3284573164, E-mail: nnorci@bigdutchman.com
Rossella geom. Guglielmi – Administration and Technical Support
Giuseppe Caprini – After Sales & Field Service