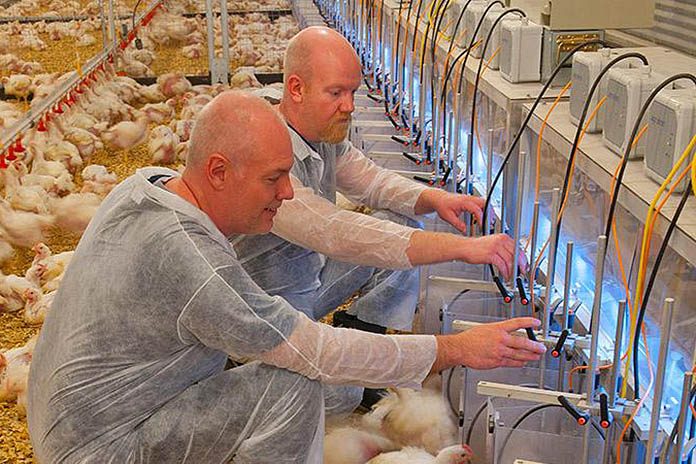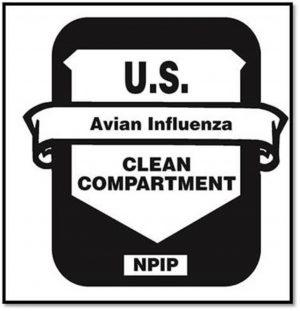 Aviagen, the global poultry genetics leader, has become the first poultry breeding company in the U.S. to be certified as an Avian Influenza Clean Compartment.
The USDA Animal Plant Health Inspection Service (APHIS) National Poultry Improvement Plan (NPIP) established the program to set standards for protection against avian influenza (AI) in primary poultry breeding companies. Aviagen's pedigree and great grandparent facilities were audited and certified that they meet these standards by the USDA APHIS.
Compartmentalization alleviates trade barriers
Compartmentalization is an international program developed by the World Organization for Animal Health (OIE). It provides a mechanism for countries around the world to accept stock from an exporting country with an AI outbreak by providing the importing country's officials with the ability to evaluate suppliers based on an exporting company's management practices and biosecurity program. Aviagen's compartment certification means that importing officials have a high degree of confidence in the health status of Aviagen imported stock, as the company's biosecurity program and facilities have been audited and certified by USDA APHIS Veterinary Services.
Putting biosecurity first
Maintaining the highest level of poultry health, welfare and biosecurity is a foremost priority for Aviagen and is an integral part of its breeding program, according to Dr. Eric Jensen, Aviagen's vice president of Veterinary Services for North America.
"Practicing high standards of biosecurity has always been a foundation of our breeding program," he explains. "This new certification is recognition of our rigorous biosecurity practices and, along with our comprehensive flock health monitoring program, brings greater security of supply for Aviagen customers worldwide."
Facilitating international trade
"In today's world, AI has become the biggest threat to international trade, and compartmentalization helps eliminate this threat," says Aviagen CEO Jan Henriksen. "With compartment certification, primary breeding companies like Aviagen can offer poultry growers worldwide an uninterrupted supply of quality breeding stock, enabling them to sustain the earth's growing populations with reliable, healthful and affordable protein."
Compartmentalization around the world
In 2010 Aviagen became the first primary poultry breeding company to achieve compartment status recognized by a government agency for its facilities in the U.K.
Since compartment status has been in place, Aviagen has successfully exported to several countries throughout the world during outbreaks of notifiable disease in the UK.
Later in 2015, Aviagen India's Elayamuthur facility was granted the status by the Central Indian Government and State Government of Tamil Nadu. Thus, in the event of a notifiable disease, Aviagen India continues to deliver birds to customers in India or other countries that have formally recognized and accepted the status.