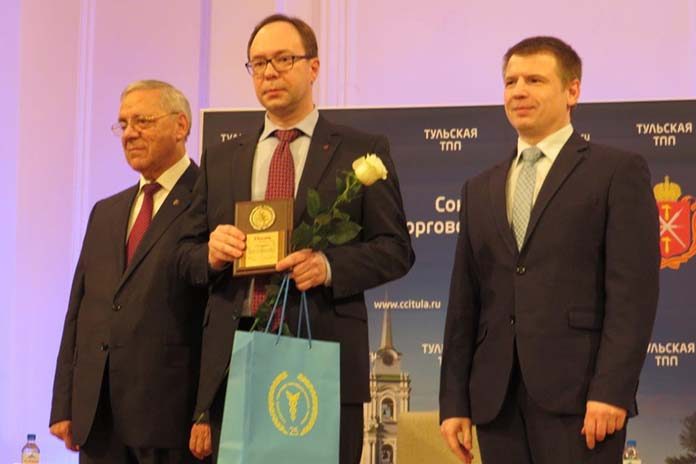 Aviagen received Golden Mercury Award recognizes best foreign companies serving the Russian market.
The company has been honored with the Tula regional Golden Mercury 2019 award in the category of best foreign company serving the Russian market. At a ceremony on March 27 at the Assembly of the Nobility, President of the Tula Chamber of Commerce Yuri Agafonov presented Aviagen LLC General Director Valery Starodubtsev with the award. Receiving the regional Golden Mercury award automatically qualifies Aviagen LLC to participate in the comparable national competition to be awarded in May.
The Golden Mercury award was established in 2002 to recognize businesses that have made a significant contribution to the development of the Russian economy. Since then, 600 companies have been rewarded in the regional round, 22 of which went on to become winners at the national level.
"I'm honored to accept the prestigious Golden Mercury award, and I thank the Tula Chamber of Commerce for considering us. The award is a great encouragement to businesses to work hard to stimulate the growth of our economy," commented Valery. "We also owe a great debt of gratitude to our valued customers, who have helped champion the success of Russian poultry producers. Thanks to them, we continue to develop and expand our operations throughout the country."
For further information, please visit www.aviagen.com.