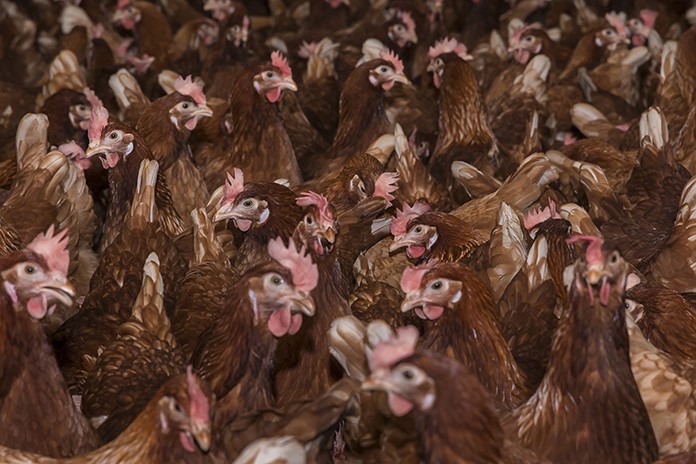 Bábolna Tetra has started its layer breeding activity in the 1960's, supported by the 228 years history and knowledge of animal breeding in Bábolna, located in the north-west part of Hungary. The Tetra logo symbolizes good luck and success and the philosophy of the company; "Selected for quality" is widely known for the industry and farmers around the world.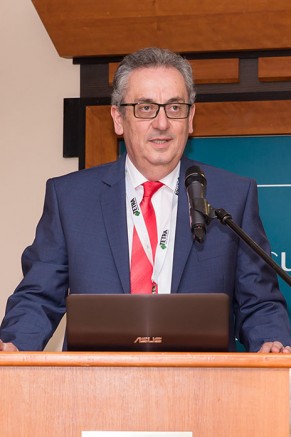 Managing director of Bábolna Tetra, Zoltán Budai has opened the ceremony with an overview of the current egg sector trends in Europe and drawn the attention to the potential challenges, that any breeding company could face under present and future market situations.
Tetra Chief Geneticist, Dr. Barnabás Forgács presented a historical picture of the breeding activities over the past 50 years. He was reviewing the impressive and successful achievements in the performance of Tetra layers.
The latest trends in the selection program was introduced by Dr. András Hidas, Geneticist, who emphasized the benefits of marker assisted selection combined with traditional breeding protocols. If selection is made by taking thousands of genetic markers into account, progress can be significantly improved in most economically important traits.
Prof. Péter Horn (Kaposvar University, Hungary) presented a very informative summary about the global poultry production, future trends, research and development priorities based on the main topics of the XXVth World's Poultry Congress, Peking. This paper testified that Bábolna Tetra is closely following the main streams of worldwide trends in egg production to correspond to 21st century expectations.
The latest investigations regarding aggression during rearing and in vivo (CT) studies of plumage and body composition during the laying period generated high interest among the participants and its was addressed by Prof. Zoltán Sütő (Kaposvar University, Hungary). A research team led by Prof. Sütő has been working closely with TETRA on many common projects in the last decade. With their help, selection program for balanced/non-aggressive behavior in TETRA Rhode Island pure lines has been established some years ago. Investigation studies on plumage condition and changes in body conditions under high ambient temperature are just commenced at the beginning of this year. A new genotype with high egg production, increased heat tolerance and balanced body condition is to be developed in the next three years.

Dr. László Pál (Pannon University, Hungary) covered the importance of dietary fibre in layer nutrition. The well-presented overview of the European research topics regarding this feed component reinforced the role of dietary fibre on digestion, performance and behavior of laying hens.
Finally, György Búza, CEO of Bábolna TETRA, thanked to all participants for celebrating together with them on this event and honored the most loyal customers with a special plaquette. These customers and former colleagues were highly involved in the propagation of Tetra layers in different parts of the world during the past half-century.