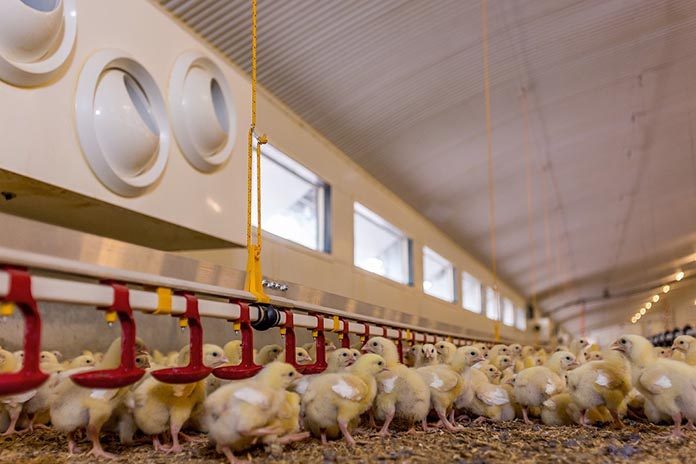 An efficient air scrubber and climate control system by IPT Technology helps poultry farmers across England and Wales gain planning permits for expansion.
IPT Technology Ltd, heating and cooling specialists produces a 4-in-1 heating, cooling, ventilation and air scrubbing systems that can reduce ammonia emissions from poultry sheds by up to 90%.
The technology has huge implications for broiler and layer poultry farms across the UK. Chickens produce ammonia and odour emissions that can be harmful to themselves and to eco-systems surrounding farms. In areas where there is a high density of poultry farms, owners are seeing their planning applications delayed due to tighter controls over ammonia emissions. These restrictions are in response to a growth in poultry farming in recent years. Both the Environment Agency (EA) and Natural Resources Wales (NRW) are acting to reduce the threat ammonia can have to certain plant life and to protect bio-diversity.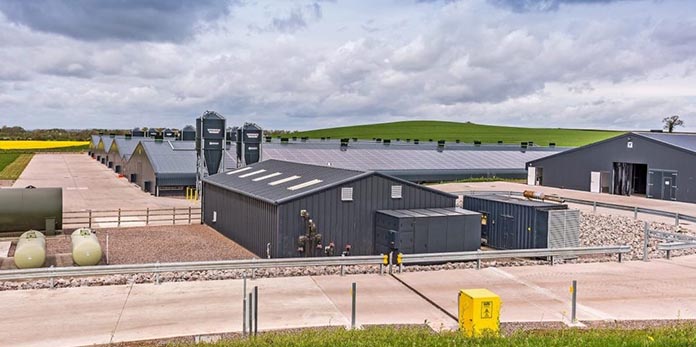 VentMax units of IPT Technology are installed externally to poultry sheds and filter all exhausted air, removing dust particles and reducing ammonia and odour emissions.
VentMax units closely control the air pressure, air movement and temperature of the sheds providing the optimum conditions for bird comfort and productivity. Whilst the optimum temperature for a layer farm remains stable around 21-23°C, the heat demand in broiler sheds always starts high. Then gradually falls according to the stage of the birds' growth cycle.
The IPT Technology system also has impressive cooling capabilities. Often in hot weather farmers have to turn on noisy and breezy fan ventilation, which can upset the birds. VentMax will regulate the shed temperature, maintaining a calm and controlled environment.
Improved shed ventilation also helps stop humidity that can reduce the quality of litter, and the need of additional bedding.
The benefits of VentMax of IPT Technology:
Lower ammonia and odour emissions
Reduced energy consumption
Optimum temperature and humidity control
Reduced temperature drift
Improved litter quality
Improved bird welfare