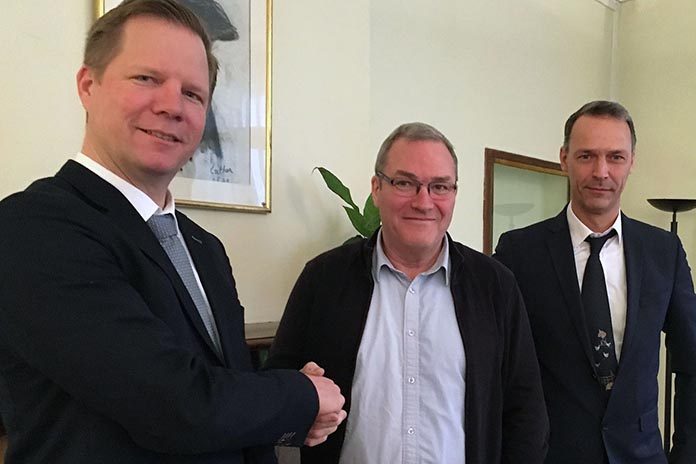 The Big Dutchman group from Vechta, Germany, has taken over one of its long-term distribution partners in France.
"Matavicol Industrie, based in Le Theil-de-Bretagne, department Ille-et-Vilaine (35), which is situated to the south-east of Rennes, now fully belongs to us," says Ulf Meyer, Head of Big Dutchman's operations in Europe. "The acquisition enables us to further and permanently strengthen our presence in the Pays de la Loire region. It is the perfect step towards becoming a strong partner for many new customers."
Matavicol was a very reliable and successful representative for the world market leader from Germany in the past. "The previous owner, JLC Participations, wanted to ensure a secure future for the company and its 30 qualified sales and service staff members at the right time," explains Meyer. The transaction is in line with the strategic goal Big Dutchman pursues in France: consequent expansion. "Our plans include a close cooperation with all existing agents and distributors in France with regard to service, training and development. Customers all over the country will thus benefit from our efforts," states Ulf Meyer.
Big Dutchman is considered the world's leading equipment supplier for modern pig and poultry production. The independent, family-owned company based in Vechta-Calveslage offers its products in more than 100 countries and achieved a turnover of more than EUR 900 million in the past business year.
The acquisition enables the company to further and permanently strengthen its presence in the Pays de la Loire region.