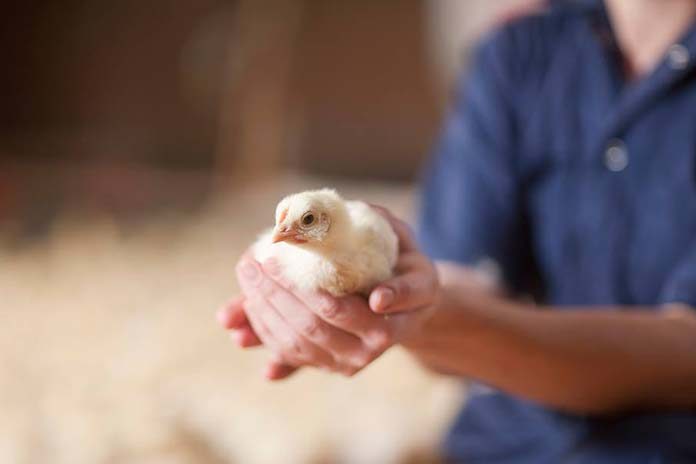 To better meet the growing needs of the poultry industry in Asia-Pacific, Cobb Asia today announced two new hires on the Technical Service Team. These new appointments will allow Cobb Asia to continue offering unparalleled technical service for customers on an even larger scale.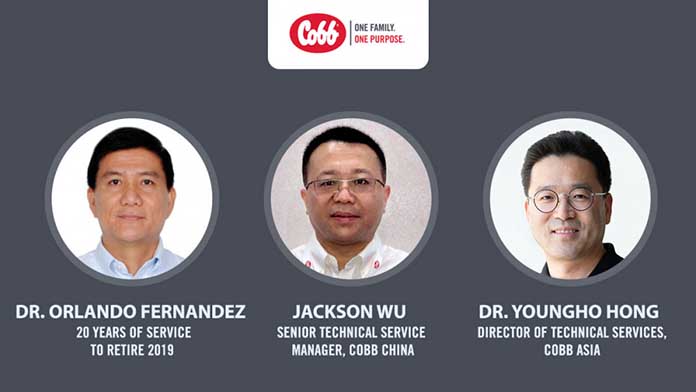 These include:
Youngho Hong joins Cobb Asia as technical services director, taking over for Dr. Orlando Fernandez, who will retire next month. Dr. Hong brings 20 years of experience to the position, previously serving as regional technical service veterinarian for a poultry genetics company and as lead veterinarian and director of grandparent and parent stock operations, hatcheries and the veterinary lab at Sam Hwa GPS Breeding Agri. Inc. in Korea. Dr. Hong graduated from Konkuk University's College of Veterinary Medicine in Korea where he also received his Master of Science. He resides in South Korea and reports to Mohammad Ismail, senior director of key accounts for Cobb Asia.
Jackson Wu joins Cobb China as senior technical service manager. Mr. Wu brings nearly 25 years of experience to the role with positions in a variety of fields — from production to technical management to sales. He began his career in the poultry industry in 1995 after graduating from Beijing Agriculture University with a degree in animal science. Wu resides in Beijing, China, and reports to Fred Kao, managing director of Cobb Asia.
"I am thrilled to have Dr. Hong lead our Technical Service Team in Asia," said Ismail. "His knowledge about the poultry industry and customer service is unequaled, and he is a remarkable fit for our business here in Asia."
Dr. Hong will fill the shoes of Dr. Fernandez, who served as a Cobb Asia team member for nearly 20 years. He started with Cobb in 2001 as a technical service manager and was later promoted to director of technical service. In these positions he built close relationships with customers throughout the region and earned the respect on many in the industry.
"Dr. Fernandez played a vital role in the growth of the region, and we are forever grateful for his contributions to the team and our company," added Ismail.
One of largest markets in the region — China — saw the need for additional seasoned technical service support. Wu's position was created to fill this need where he will provide customers with the most up-to-date recommendations across all aspects of poultry production and processing.
"Jackson Wu has a robust technical background in service solutions and collaboration with key customers — both in and outside of China," said Kao. "I am confident that he will be an invaluable asset to the China team."
Dr. Hong and Mr. Wu join a team of 14 technical advisors who provide support and expertise to customers across the region. In total, the technical team now has well over 200 years' combined experience in the industry.