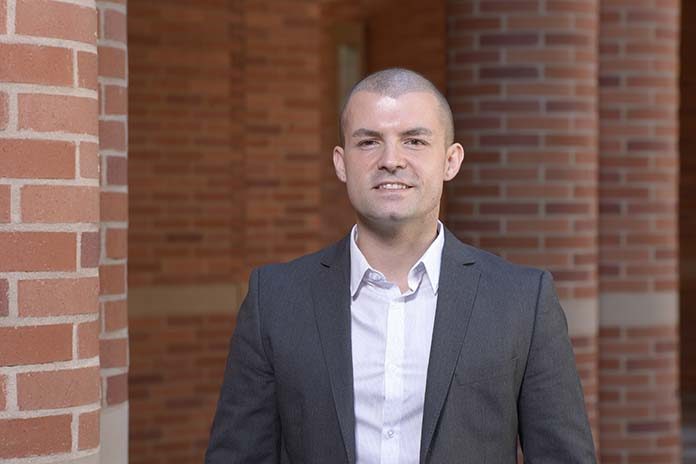 Aviagen builds up Asia Pacific team with dedicated, talented professionals.
In keeping with its goal to strengthen service to Asia Pacific, a highly important and rapidly growing region, Aviagen has appointed Dr. Rafael Monleon Business Manager for Asia Pacific, effective Nov. 26, 2018. In the interim, all commercial business managers will report directly to Aviagen CEO Jan Henriksen, who is the acting president for Asia Pacific. The transition period will be seamless to customers in the region, who will continue to receive the highest level of quality care from the Aviagen Asia team.
Highly qualified Business Manager for Asia Pacific
Dr. Monleon will help bolster the businesses of Aviagen's Asia Pacific customers with a wealth of expertise, as well as strong leadership skills. He will reside close to a large concentration of Aviagen customers in Bangkok. Before joining Aviagen, he served as General Manager, Cluster (Malaysia, Singapore and Indonesia), for MSD Animal Health in Kuala Lumpur, as well as Business Unit Manager of Poultry for BioChek in Thailand. He gained a firm understanding of the needs of the region while working as a regional veterinarian for Aviagen in Asia Pacific from 2006 – 2013. Living in Asia for the past 11 years has also given him an in-depth understanding of the opportunities and challenges of this highly important, diverse and rapidly developing region. His extensive education includes a Doctor of Veterinary Medicine from Universidad Complutense de Madrid, as well as a Master's in Specialized Veterinary Medicine from North Carolina State University. He also recently achieved a dual Global Executive MBA from the University of California, Los Angeles, and the National University of Singapore.
Further strengthening of Asia Pacific team
In addition to Dr. Monleon's assignment, Aviagen has made other strategic personnel decisions. Yash Jaiswal has accepted the position of Commercial and Technical Support for the Arbor Acres® brand, and Sukanda Haoharn will also join the team in October as a Customer Service trainee. The new team members will enable the company to continue offering customers great service, while keeping up with the region's ever-increasing demands for quality, high-performance broiler breeding stock.
Aviagen CEO Jan Henriksen offers his confidence of Dr. Monleon's ability to provide strong leadership to the region. "We're pleased to welcome Rafael to the Asia Pacific team, as he will add great value to the businesses of our esteemed customers in this highly important region. He will benefit them with keen insight and knowledge, but more importantly, he has a unique understanding of the challenges and needs of our Asia Pacific customers and is committed to their success. Moving forward, we will continue our investments to improve and strengthen our team in this high-growth and dynamic region."