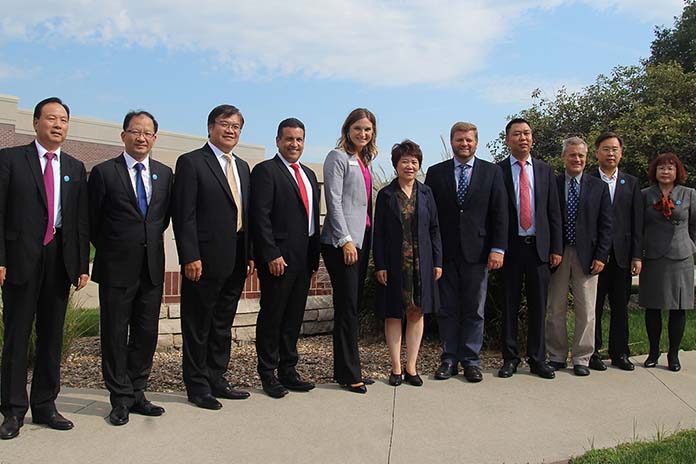 Hy-Line International, the world leader in layer poultry genetics, recently hosted more than 20 government officials from China's Hebei Province to celebration of the 35th anniversary of the Iowa Sister State relationship between the State of Iowa and Hebei Province. Loyal Hy-Line distributor Huayu Agricultural Science and Technology Co., Ltd. accompanied this esteemed delegation, which included the Hebei People's Government Vice Governor, Ms. Xia Yanjun, and Deputy Secretary General, Mr. Hoa Jiechegn, Hebei Development Reform Commission Deputy Counselor, Mr. Qiao Xiaoling, Hebei Foreign Affairs Organization Deputy Director General, Mr. Ye Changqing, Mayor of the City of Handan in Hebei Province, Mr. Wang Litong.
Hy-Line shared its commitment to providing technical research and guidance as well as the best layer genetics to develop safe, high-quality eggs to meet the increasing consumption of eggs in China.
"We were honored to welcome the Hebei provincial government officials and Handan government officials to Hy-Line. The Huayu team, headed by its president, Mr. Lianzeng Wang, has great vision to meet the changing demands in China, even leading the change in the China layer market," said Jonathan Cade, President of Hy-Line International.