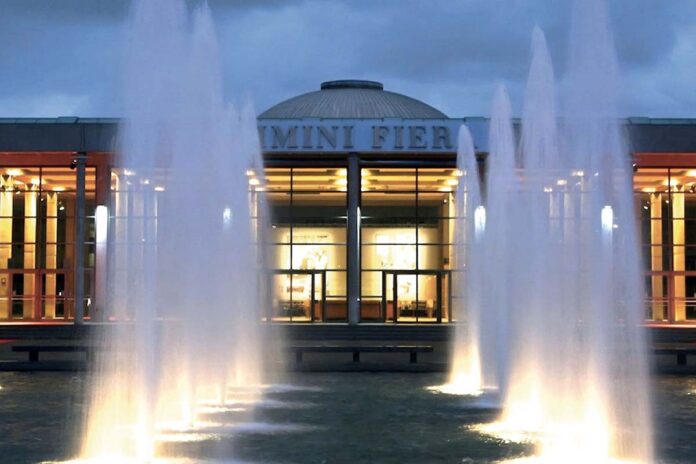 The best of the poultry industry will be in the spotlight at the 2021 edition of Fieravicola, to be held from 7th to 9th September at the Rimini Expo Centre.
The 2021 edition will be packed with innovations, starting with a new location. In fact, for the first time, Fieravicola will be held in Rimini in parallel with Macfrut, the international trade fair for the fruit and vegetable sector. This event has a specific goal: to set up a large agribusiness hub that will attract exhibitors and visitors from all over the world, allowing the two trade fairs to network.
"We are optimistic and confident that this historic event can be relaunched in Rimini – says Renzo Piraccini, President of Fieravicola – offering the opportunity to establish relations in a more relaxed environment and resume face-to-face business in a Covid-free setting."
Innovation, sustainability and internationalisation will be the key themes of this edition, with the aim to demonstrate how much this industry, which is already undergoing a modernisation process, has grown.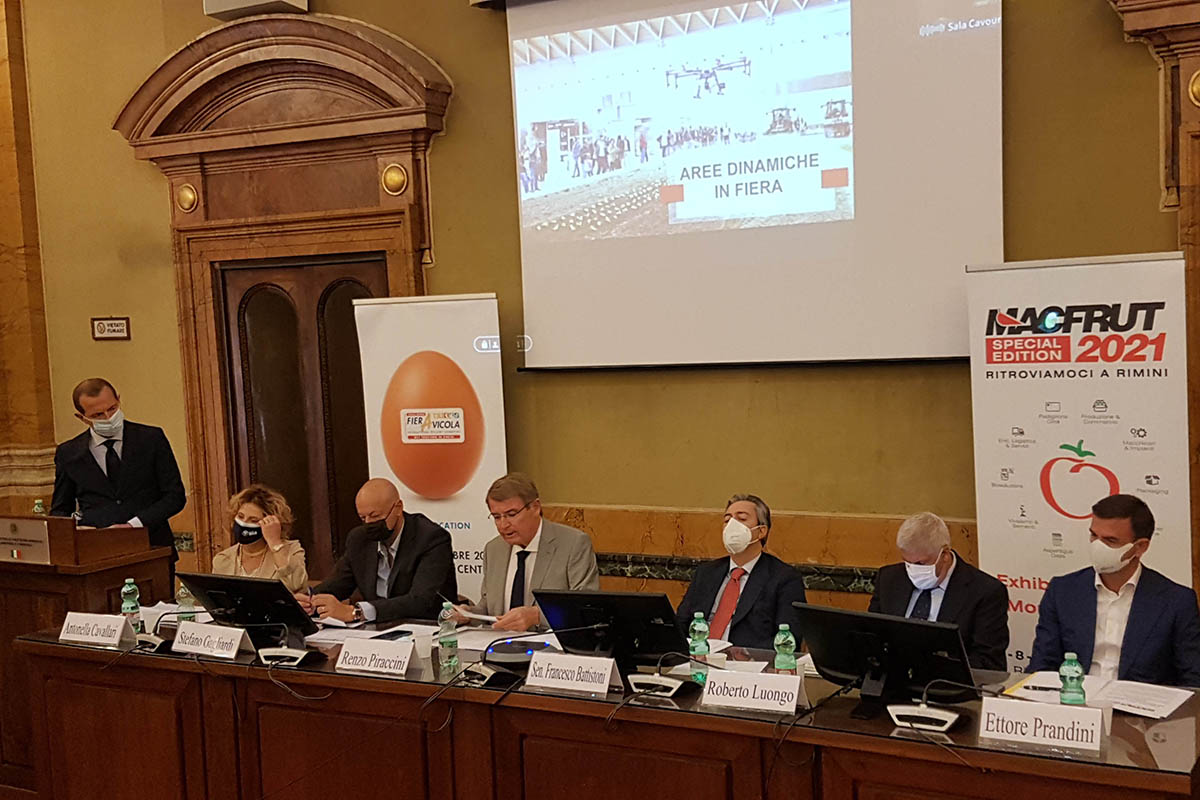 "The Italian poultry farming industry has been working hard over the last few years, in cooperation with the national and international scientific community, to tackle sustainability and animal welfare challenges. Today, it is able to offer consumers various products thanks to diversified systems and breeding lines, – says Stefano Gagliardi, Coordinator of Fieravicola's Technical-Scientific Committee. There is a strong desire to get together again at an in-person event where these issues affecting the entire supply chain can be discussed in detail." With regard to internationalisation, 20 top buyers from Egypt and other North African countries have already confirmed their participation thanks to the precious collaboration of the ICE – Italian Trade Agency and several buyers from Russia and Eurasian countries. Thanks to an agreement with the Eurasian Poultry Association, the Rimini Expo Centre will be hosting the International Poultry Forum (on 9 September), a benchmark event for the Eurasian poultry industry, which has been successfully held for 27 years. The extensive conference program includes technical and scientific conferences – the SIPA conference, the WPSA assembly and the Asic conference – and focus sessions on key topics such as animal welfare, sustainability and biosecurity. On 8 September, during a meeting with buyers and retailers based on data, ISMEA (Institute of Services for the Agricultural Food Market) will attempt to "investigate" consumer behaviour and retailer strategies to respond to consumer sentiment. A conference – organised by Assoavi and UnaItalia, with the participation of representatives of MiPAAF (Ministry of Agricultural, Food and Forestry Policies) and the Department of Agriculture of the Emilia-Romagna region – will be dedicated to poultry farming in the future with a focus on sustainability and animal welfare.
For information visit: www.fieravicola.com