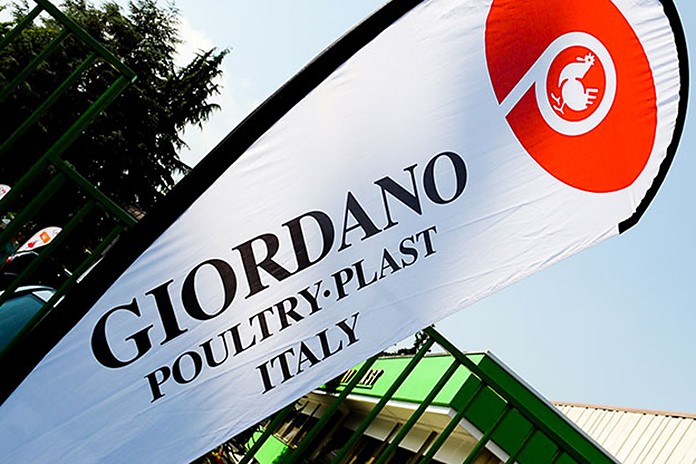 The Italian company – Giordano Poultry Plast – received the important award "InnovSpace 2016" for the new feeder pan TWIST.
The Twist is a chicken feeder. It requires no manipulation in the distribution of the food with its telescopic adjustment system. It therefore has two heights and can be used both from starting until finishing phase. During the starting phase, the filling of food in the feeder promotes easier access to chick, thanks to the 1.15 m circumference of the feeder.
The Twist is beneficial especially in growth until the finish phase because it provides a constant minimum amount of feed in the trough and regularly generates fresh food and avoids waste. The feeder is easy to assemble, disassemble and organize (tubes assembling). To wash the feeder, the breeder won't have to disassemble it to clean Twist inside. While it is rotating, it can be cleaned by the pressure of water and fins located inside the feeder. These have been designed so that a rotation is carried out with the water pressure. Thus, cleaning the feeder is done without any manipulation. It results in time saving and no more intervention for the breeder in washing and managing the feedstuff delivery.
For information:
www.poultryplast.com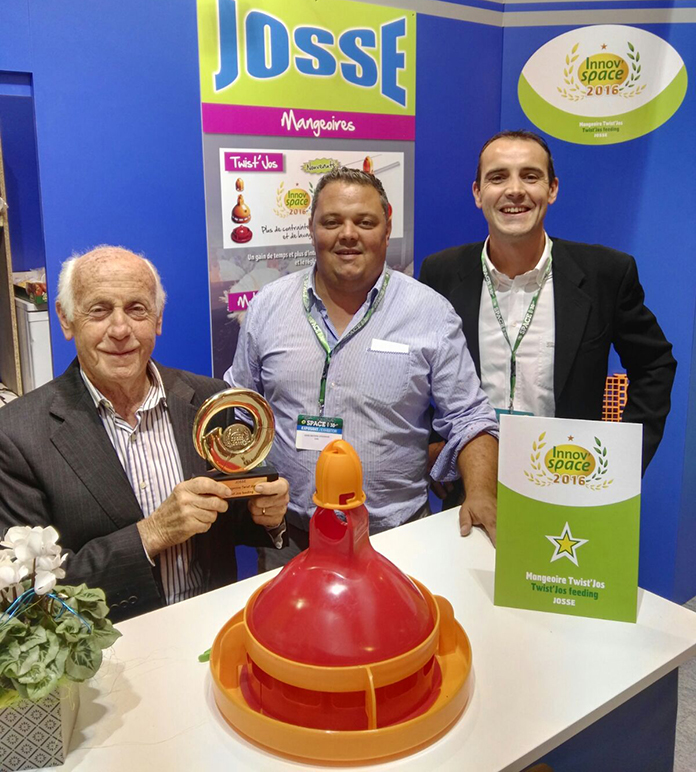 At SPACE 2016 exhibition: (from left to right) Mr Osvaldo Giordano together with Mr Aurélien Josse, owner of the company SARL JOSSE, Giordano Poultry Plast's distributor in France, and Enrico Giordano