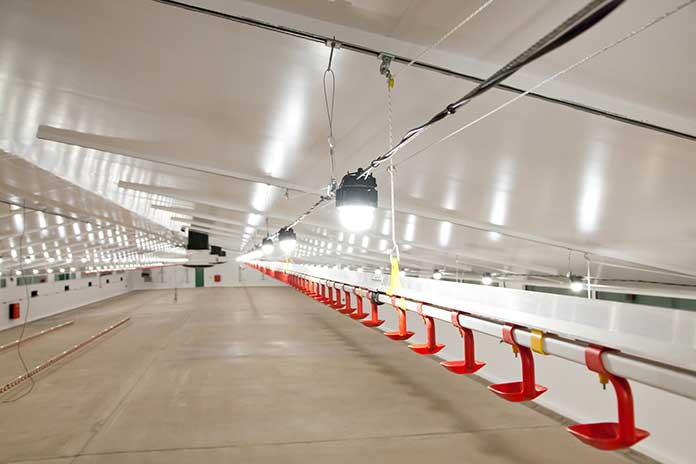 Acceleration in uptake of induction powered LED lighting across the poultry industry is predicted by Matt Kealey, director of sales and marketing, Greengage Lighting, who has estimates that close to 20 percent of UK broilers are now being reared under the its ALIS lighting system.
In addition to significant growth in the home market, the Greengage team are seeing this trend, too, in global markets with new distributors appointed in the Netherlands, Ukraine, Philippines and now Mexico where the initial two broilers systems are scheduled to be installed for Pilgrim's in March.
He attributed the success to the company sticking to its research roots and in particular to the scientific aspects of LED lighting, using poultry specific light spectrums and the patented induction powered system.
"Not only do growers see the benefits of rapid installation, low maintenance and improved flock performance, they are also making significant electricity savings and a very low fire risk," said Mr Kealey. "We are now in discussions with insurance underwriters and hope to be able offer significant savings on insurance where the ALIS system is installed."
The LED lighting platform is designed to simulate daylight cycles essential for poultry production while delivering productivity, welfare and operational benefits.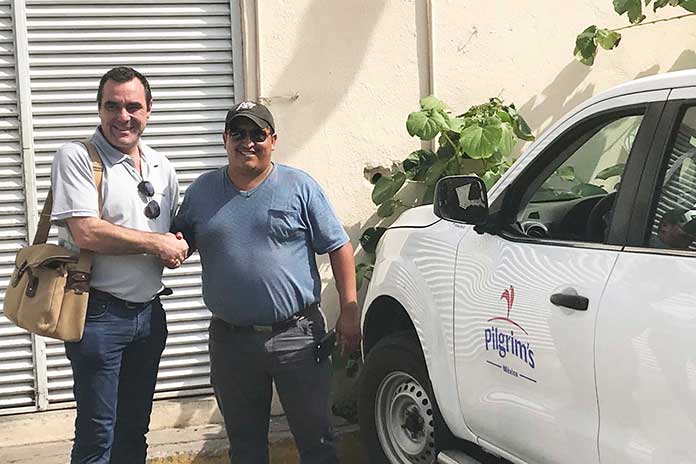 One of those benefiting is the Allermuir Avian Innovation and Skills Centre, at the Easter Bush Campus, near Edinburgh, officially opened last year. Greengage's flagship ALIS barn lamps are installed in one of the units together with power and control products, power hubs and DTD controller.
Matt Kealey said he was delighted the Allermuir centre had chosen this lighting platform. "We wish the team every success in their projects at this world-class facility for avian research," he said.
The centre's poultry buildings, similar to those used in commercial production globally, are being used for new and groundbreaking research, with one of its initial targets enhancing gut health using pioneering antimicrobials.
Jos Houdijk, head of the Allermuir centre, said the decision to install the ALIS lighting was made looking to the future since the industry is moving towards this type of lighting which is more in tune with the birds. "LED is not aggressive lighting – it is much gentler on the eye," he added.
Research has shown that LED uniform, controlled and coloured lighting reduces bird stress and encourages positive and natural behaviour, influencing pullet maturity, egg output and broiler performance.