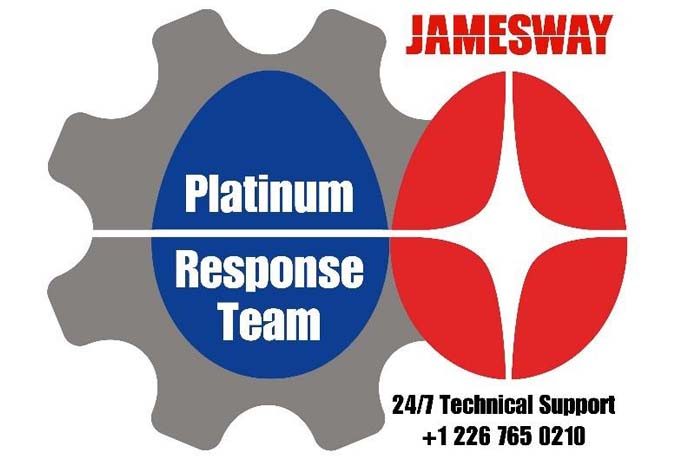 Jamesway has launched a customer-focused response team designed to provide 24/7 technical phone support to all customers. The Platinum Response Team provides technical support anywhere in the world at any time of day. This service reflects Jamesway's focus on helping customers develop "worry free hatcheries". The Jamesway Platinum Response Team service launched in tandem with a new program of training and customer-centric initiatives designed to give hatchery managers the tools to run their hatcheries with maximum efficiency and effectiveness.
The PRT service is accessible at +1 226 765 0210.
If you are at the IPPE show in Atlanta this month, please visit our booth to meet some of the PRT service team. Booth C10663.
About Jamesway
Jamesway is the reference incubator company for the global poultry industry. We plan, design, install, and maintain incubation and ventilation systems for hatcheries, offering the most reliable products and worry-free customer services on the market. Founded in 1890, Jamesway has evolved into an international company with facilities in Canada, USA and China that service over 1600 customers in 105 countries.
For more information:
Jamesway Incubator Company Inc.
Telephone: +1 519 624 4646 ext. 1240
Fax: +1 519 624 5803
Email: service@jamesway.com