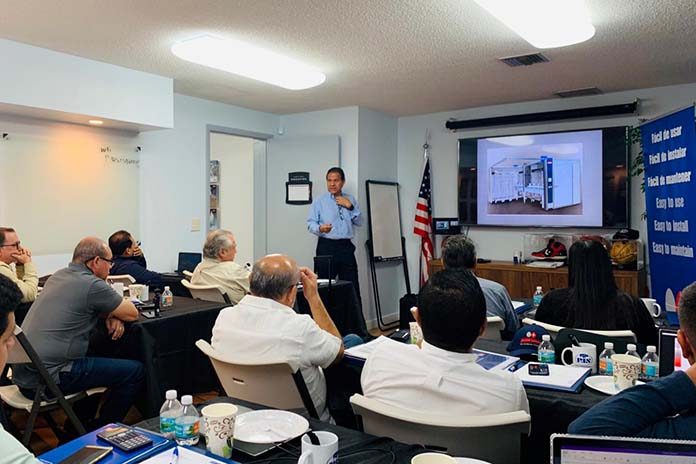 Global markets are expanding and the demand for poultry is growing internationally, so it is with great pleasure that Jamesway announces partnerships with 3 new agents in South Korea, Latin America, and Russia.
K.I.Systems will represent Jamesway in South Korea where their experience servicing the poultry market will be of great benefit to our local customers. K.I. Systems President, Mr Mann-Hoo Park says that he "has great optimism for the market in South Korea and Jamesway is the perfect machine because it is so versatile and easy to use, with fantastic results".
In Latin America, Jamesway is happy to announce a partnership with Poultry and Industrial Suppliers (PIS Miami) who will be supporting the Jamesway Team in the Caribbean, Central and South America. This relationship was initiated with a two-day training session in Miami where the new PIS team showed their incredible enthusiasm for Jamesway and its products.
PIS President Ricardo Menendez says, "This union is the start of a successful future, not only for Jamesway and PIS (Poultry & Industrial Suppliers) but most importantly for our customers. Quality products and quality service only lead to excellent results for our clients and that is what we strive for."
Our third new partnership is with LLC CenterAgro in the Russian Federation where our partner will work with our existing and potential customers to find the best way to enhance poultry production in spite of the country's sluggish economy. "The efficiencies of Jamesway's machines will be especially relevant to this market," says our new agent Mr. Alexander Dragolyub.
Jamesway has a busy schedule of training and workshops, and the addition of these three new agents will fit in well with its increased focus on the international market.