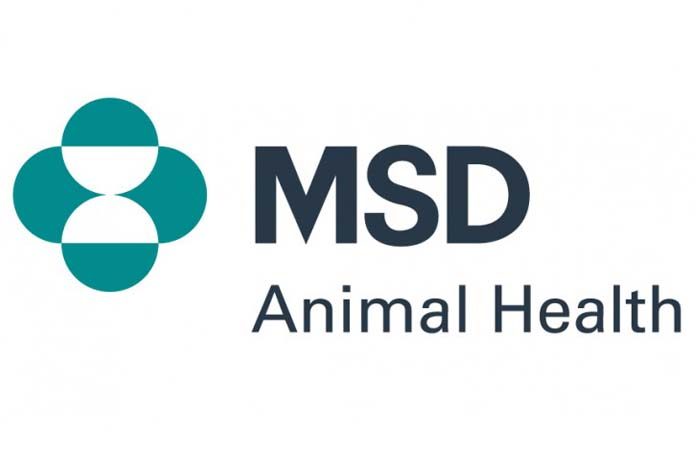 Rick DeLuca, President, MSD Animal Health, made these appointments following the completion of its acquisition of Antelliq, which is an operating unit within MSD Animal Health.
For more than a century, MSD, a leading global biopharmaceutical company, has been inventing for life, bringing forward medicines and vaccines for many of the world's most challenging diseases. MSD Animal Health, a division of Merck & Co., Inc., Kenilworth, N.J., USA, is the global animal health business unit of MSD. Through its commitment to the Science of Healthier Animals®, MSD Animal Health offers veterinarians, farmers, pet owners and governments one of the widest range of veterinary pharmaceuticals, vaccines and health management solutions and services as well as an extensive suite of digitally connected identification, traceability and monitoring products. MSD Animal Health is dedicated to preserving and improving the health, well-being and performance of animals and the people who care for them. It invests extensively in dynamic and comprehensive R&D resources and a modern, global supply chain. MSD Animal Health is present in more than 50 countries, while its products are available in some 150 markets.
"I am delighted and honored to announce these significant appointments as we begin an exciting new stage of our business journey, which will extend the range of market-leading technology and services for our customers," said Rick DeLuca. "Through our commitment to the Science of Healthier Animals®, we are dedicated to advancing the health and well-being of animals and the people who take care of them."Brian Bolton has been appointed President and Chief Executive Officer of Antelliq. Most recently, Bolton was Group Chief Operating Officer of Antelliq and served as President of Allflex North America from 2004 through 2014. In these commercial and business development roles, he helped accelerate the growth potential and global reach of Antelliq's important brands in emerging digital tracking, traceability and monitoring technology. Formerly, he was Executive Vice President of Optibrand, a biotechnology start-up and Vice President of Marketing and International for ABS, a division of Genus PLC. He also served in the cattle genetics industry for 10 years internationally, including with Sersia France. A graduate of Harper Adams University in the United Kingdom, Bolton managed farms for 10 years in the United Kingdom, which included leading a genetics import and export business. He is a British and American citizen and lives with his family and two cats in the United States.
Jeroen van de Ven, DVM, MBA, has been appointed Chief Operating Officer of Antelliq. Previously, van de Ven, a practicing veterinarian in The Netherlands, was Associate Vice President for MSD Animal Health's global ruminants marketing organization. He joined MSD Animal Health in 2005 and served as Technical Manager for the Benelux Region, Regional Director for Northern Europe and General Manager for Belgium and Luxembourg. He is a graduate of Concordia University in Canada with a BS degree in chemistry, Ghent University in Belgium with a DVM degree and Vlerick School of Management in Belgium with an MBA degree.
David Hallas, DVM, MBA, has been appointed Managing Director for the recently combined Sure Petcare and HomeAgain businesses, responsible for global commercial activities in support of this newly formed business. His extensive industry experience, knowledge of the veterinary channels and proven track record running large, successful commercial organizations will be a tremendous asset in accelerating the growth and establishing a leadership position in the fast-growing pet technology market. Hallas, a veterinarian by training, most recently served as the commercial leader of the Mid-Europe Sub Region for MSD Animal Health, consisting of seven country operations. Prior to this, he was the Global Marketing Leader for the Companion Animal business. He earned a BVSc degree in Veterinary Science from the University of Liverpool and an MBA degree from Henley Business School in the UK.
Forward-Looking Statement of Merck & Co., Inc., Kenilworth, N.J., USA
This news release of Merck & Co., Inc., Kenilworth, N.J., USA (the "company") includes "forward-looking statements" within the meaning of the safe harbor provisions of the U.S. Private Securities Litigation Reform Act of 1995. These statements are based upon the current beliefs and expectations of the company's management and are subject to significant risks and uncertainties. There can be no guarantees with respect to pipeline products that the products will receive the necessary regulatory approvals or that they will prove to be commercially successful. If underlying assumptions prove inaccurate or risks or uncertainties materialize, actual results may differ materially from those set forth in the forward-looking statements.