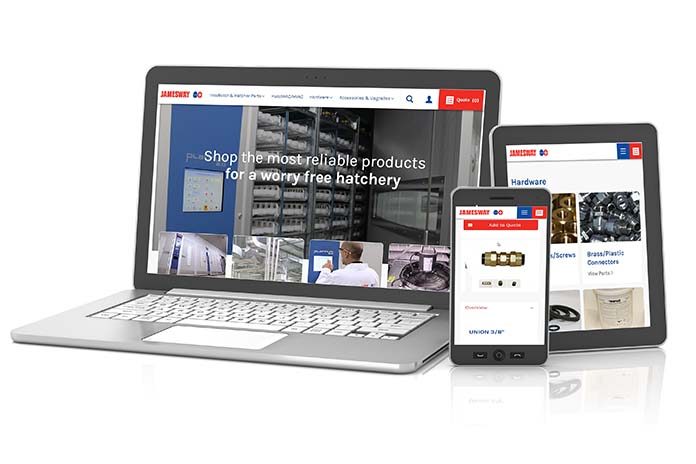 Jamesway is very pleased to announce the launch of its online parts website starting from May 23rd. A large team of Jamesway staff has spent many hours imagining and implementing an online solution to the complicated process of quoting and ordering parts. Now hundreds of parts are online and can be easily accessed from a computer, handheld device or tablet.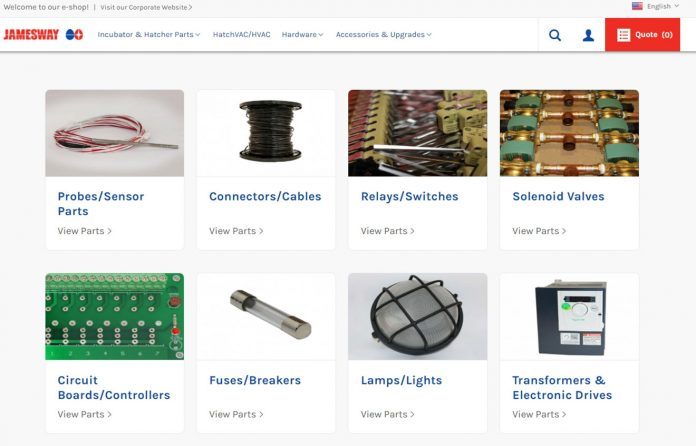 The site offers all Jamesway's clients product information and graphics, a quote request tool, and access to 'My Account' with value added features such as saving a favorites list, viewing quote request history and more. Search for products by part number, keyword or use our machine category tree to narrow it down. Currently available in English and Spanish.
To check it out go to www.jameswayparts.com or go through our corporate site to the link in the upper right corner.
For more information:
Jamesway Incubator Company Inc.
Telephone: +1 519 624 4646 ext. 1240
Fax: +1 519 624 5803
Email: service@jamesway.com