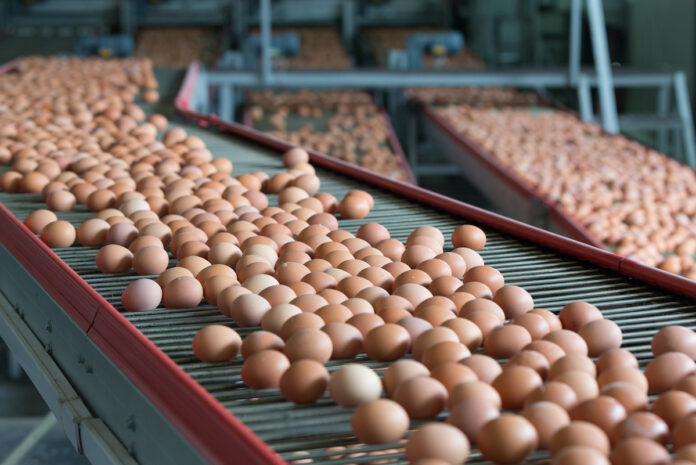 Lubing starts its 2022 with a novelty: the new intermediate drive, which was completely redesigned and makes the use of egg conveyors even smoother and more flexible. Lubing therefore continues with its philosophy based on the continuous development of the products range, to meet the changing needs of the modern farmer.
Always focused to the constant improvement of its solutions for poultry breeders, Lubing presents itself at the starting line of 2022 with a new product, the Intermediate Drive 2.0.
The intermediate drive is basically a drive motor that can be inserted into particularly long conveyor belts; depending on the length and type of route, the inclusion of one or more intermediate drives ensures a flowing and safe transport. Lubing's R&D engineers decided to completely redesign this element, optimising its compatibility with existing equipments and making the conveyor chain run even smoother.
A change that further improves Lubing egg conveyor systems, without changing the characteristics that have made them unique on the market for reliability and adaptability to virtually any space and situation. So much so that they are chosen by hundreds of farmers around the world, who – for over seventy years – have seen in Lubing a strategic and reliable partner.
Professionals can in fact benefit from the experience of Lubing's technicians in designing the most suitable conveyors for their poultry sheds, being able to create linear or curvilinear routes, with ascents, descents, lifts and even automated egg counting and line washing units, thus reducing time, effort and the risk of breaking shells to a minimum.
The new intermediate drive, available from February 2022, will initially work alongside the traditional hauler, before replacing it completely in the long term.
For information on Lubing egg conveyors: https://lubingsystem.com/en/egg-conveyors/