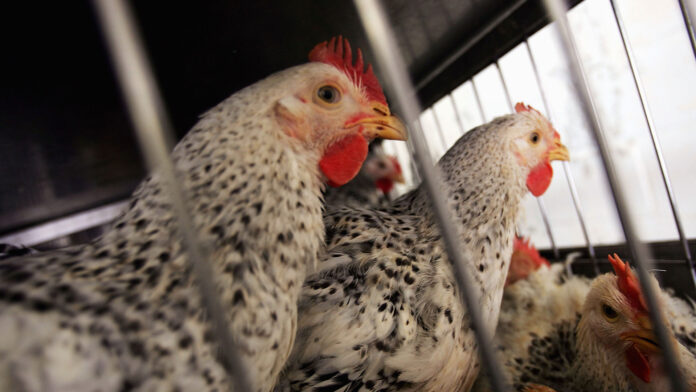 Following the recent vote in the European Parliament on the Recommendation for revision of animal transport legislation, Copa and Cogeca wish to echo Commissioner Kyriakides in underlining that any revision of legislation must protect animals, be backed by science and become easier to implement.
Transportation of live animals is a necessary part of livestock production and distribution. It plays a vital role in maintaining the economic strength and social vibrancy of territories, with main production areas in many cases located in depopulating or almost depopulated areas in the EU-27. Climate, environment and tradition have led to the development of different production models in each region. Hence, the transport of animals is needed as it allows them to be complementary and therefore more sustainable and efficient.
Nowadays, many new technological improvements are available for different forms of transport which improve quality and compliance and animal welfare during the journey. Copa and Cogeca support the principle of species-tailored transport timing, based on the principle of "as little as possible, as much as necessary" to ensure competitiveness and an appropriate animal trade balance inside and outside the EU.
Practical experience and scientific research has shown that the main priorities should be the quality of the transport and fitness to travel, rather than the distance or the timing. The quality of the environment in the vehicles for animal transport is very important for animal welfare. Transport for animals must take into account species-specific veterinary advice, and we insist that this advice should always be based on the best available scientific knowledge for each species.
Copa and Cogeca fully agree that only animals suitable for transport should be transported. Furthermore, if an animal gets sick or injured, it should be taken care of as soon as possible.
Farmers will always support that the transporter chooses the shortest way possible to arrive from the farm to the destination place for their animals. Additional requirements, especially if they are only of bureaucratic nature will not improve the situation but have a big impact on the small scale farming and self-sufficiency in specific regions.
Miguel Angel Higuera, Copa and Cogeca Animal Welfare Working Party Chairman underlined, "When discussing the limitation or even a ban on transport of certain categories of animals, for instance unweaned or gestating animals, we cannot support that a specific age or time for transport is set before a thorough scientific and socio-economic impact is performed. If the European Commission takes on board the proposals of this Recommendation for the revision of the animal welfare legislation in the following months, we would also encourage them to take our concerns and proposals into account to make the most robust assessment possible, as this is issue is of high importance for farmers and cooperatives. In this context, the Commission should ask EFSA to look into science-based adjustments as a way to improve the quality for transport, rather than focusing only on reducing the length of the journey."
Source: Copa & Cogeca