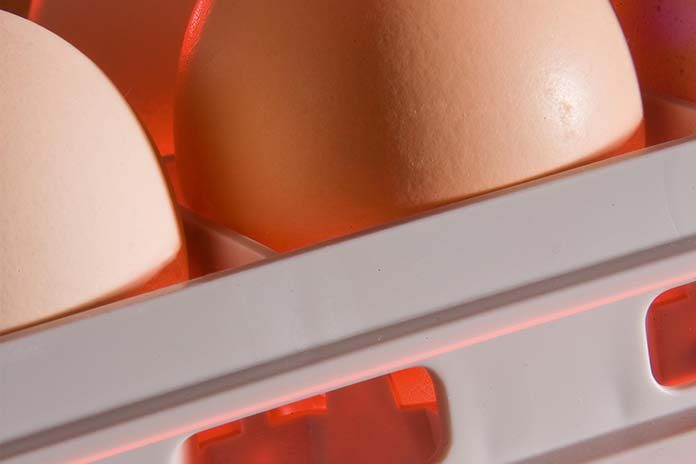 Guadalajara-based Alipec has commissioned Pas Reform to deliver its new state-of-the-art hatchery. The SmartPro™ modular, single stage incubation systems will give Alipec a production capacity of 400,000 day old chicks each week.
Alipec, which is owned by the Delgado family, is renowned for the delivery of high quality broilers to their clients in the region of Jalisco. When completed, their new broiler hatchery will be one of the most modern in Mexico.
Pas Reform will supply 6 SmartSetPro™-4 setters, each with a capacity of 82,944 hatching eggs and 4 SmartHatchPro™ hatchers, each holding up 20,736 eggs. The new hatchery will be climate-controlled, including air-handling units using the 100% fresh air concept to assure optimum bio-security. The installation will also include semi-automatic transfer, candling, sexing, counting and waste disposal systems.
The new hatchery will have online connectivity through the SmartCenterPro™ hatchery management system, which will enable Pas Reform to provide technical support whenever it is required. The system will connect with the company's technical service centres in Cuernavaca (Mexico), Jacksonville (Florida) and Zeddam (the Netherlands). This super connectivity will allow Pas Reform to give technical support and advice even when technicians are not on the site.
Alipec's owners say this will give them a great deal of comfort and trust in the new hatchery. Mr. Juan Manuel Delgado, president of Alipec SA, explains: "We were looking to invest in a new, technologically state-of-the-art, hatchery and that is what we have found through our discussions with Pas Reform. Not only have we witnessed at existing Pas Reform customers the improved performance of single stage incubated chicks, we also feel comfortable that with the back up of the Pas Reform Academy, both locally and internationally, we will be able to surpass these results in our own hatchery."