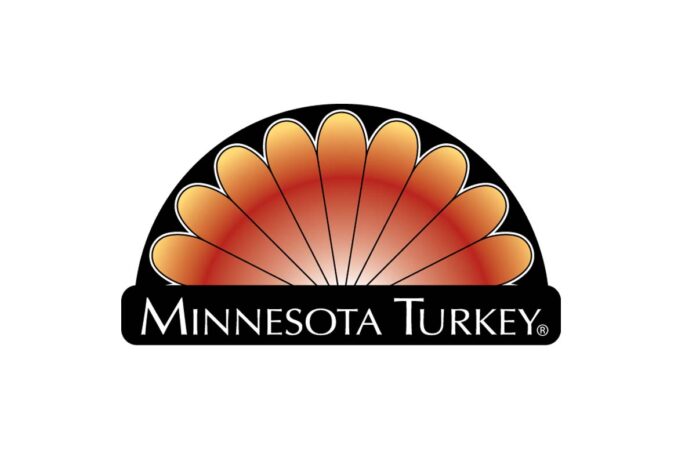 The Minnesota Turkey Research and Promotion Council (MTRPC) saw the election of two new directors – Pete Klaphake of Sauk Centre and Ashley Klaphake of Melrose. Max Velo of Rothsay won re-election to the Council.
"We are excited to have Ashley's marketing experience on the board and Pete brings a wealth of knowledge about the industry that will make us even stronger," stated Executive Director Sarah Anderson. After receiving the election results, the Council Board of Directors chose leaders. Turkey grower John Peterson of Cannon Falls was elected President. Board newcomer Pete Klaphake was elected Vice President. Max Velo retained his position of Treasurer for the Council.
"The leadership experience of John, Pete, and Max gives us the solid footing to manage the challenges presented by COVID," said Anderson. "Glad to have their energy and thoughtfulness guiding the organization."
These turkey growers will join fellow Council Directors Lynette Gessell (Little Falls), Jared Huisinga (Willmar), Tim Miller (Hanska), and Jose Rojas (Spicer). The Council is primarily charged with directing research on turkey health and public education about the industry.
John Peterson – President
John Peterson is actively engaged in both turkey production and the selling of turkey products under his family's label Ferndale Market. Today, his family raises free-range & antibiotic-free turkey products that are found in natural food stores and served in many restaurants and college and corporate foodservice settings throughout the Upper Midwest.
Pete Klaphake – Vice President
Pete Klaphake is a third-generation turkey farmer. His family owns and operates Klaphake Feed Mill, Inc and R&L Turkeys in Melrose. They are independent turkey growers who feed and raise hen turkeys.
Max Velo – Treasurer
Max Velo of Evelo Farms has been actively involved in the turkey industry for 13 years. With a farm in Ottertail County, he raises hen turkeys, wheat, soybeans and corn. 
Ashley Klaphake
Ashley Klaphake and husband Jon are third-generation turkey growers of Meadlowlark Turkeys LLC. As independent growers, they raise light and heavy hens.