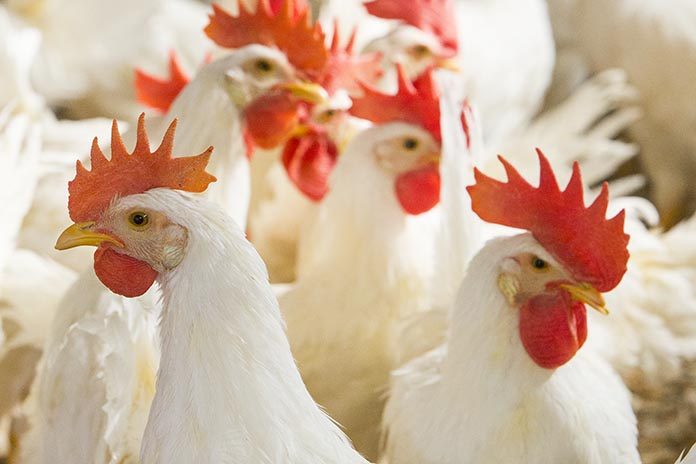 MSD Animal Health, a division of Merck & Co., Inc., Kenilworth, N.J., USA, one of the world leaders in animal vaccines, announced a partnership agreement with

Vinovo B.V., a division of the leading hatchery automation company, Viscon Hatchery Automation.
This synergistic partnership, which was announced during a signing ceremony at the VIV Europe World Expo, will bring together MSD Animal Health's unique broad vaccine product line and Vinovo's novel vaccine delivery system to provide a new standard in safe and effective in ovo vaccination, thereby improving bird welfare, reducing vaccine reactions and providing  greater protection for the chickens. This year's VIV Europe World Expo, held in Utrecht, Netherlands, focused on new technologies for smart food production – applying advanced and innovative methods, like those highlighted through this partnership, to improve efficiency, quality and sustainability.
"This is a true partnership, bringing together our broad vaccine portfolio which protects poultry against highly infectious diseases with Vinovo's top-of-the-line novel delivery system technology to help poultry growers around the world," said Taylor Barbosa, DVM, Ph.D., ACPV, Executive Director, Global Poultry Marketing, MSD Animal Health.
"At MSD Animal Health, we strive for scientific innovations that safeguard the health and welfare of poultry and work in close collaboration with our customers to deliver the information, technologies and veterinary services to meet their needs around the world. Through this partnership, we will provide the next generation of safe in ovo vaccination for better protected and healthier birds, living up to our commitment to the Science of Healthier Animals™."
"We are proud and excited that MSD Animal Health, being an industry leading, vaccine company, selected us as their strategic partner for in ovo equipment," said Bas Smaal, General Manager, Viscon Hatchery Automation. "This will accelerate our in ovo business and worldwide presence in sales and services, which will be beneficial for our existing and future customers. We have specialized in hatchery automation for more than 25 years, and this partnership supports our main drive to create competitive advantages and continuity for our clients through efficient, reliable, cost-effective and future proof automation solutions that can grow and change with their organization."
In ovo vaccination is a proven method for the application of various vaccines in a hatchery. Vinovo takes in ovo to a new level through the integration of a set of innovative machines. These machines detect and separate non-viable embryos, vaccinates live embryos and transfers the vaccinated viable eggs to the hatchery. Together, this technology provides the process and technique to work toward better protected and healthier birds: delivering vaccines accurately to a precise location within the egg; removing non-viable eggs – which can hold pathogenic bacteria – to ensure the highest possible level of hygiene; and saving more vaccine through accurate delivery to only viable eggs. MSD Animal Health is the largest poultry vaccine manufacturer worldwide, with a broad product line against most major pathogens and a focus on diseases affecting broilers, breeders and layers.  With a robust R&D pipeline spanning key disease areas, the company aims to advance vaccine and pharmaceutical scientific innovations in veterinary medicine in poultry as well as in other species areas.