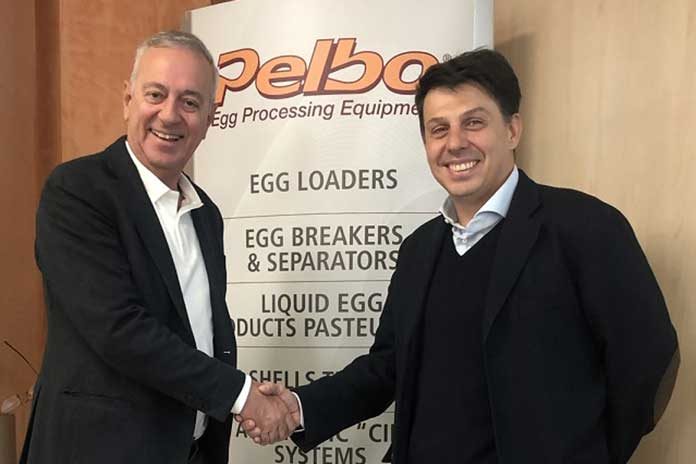 Moba announces that Pelbo, one of its subsidiaries in Brugherio, Italy, has partnered up with Innovo, an innovative Italian-based company that develops, manufactures, and installs pasteurization plants for food producers.
This new collaboration will allow Pelbo to further expand its activities in the industry. The experienced Innovo team consists of professionals who have worked for a major company in the pasteurization sector. They are led by Mr. Leopoldo Peschi, a seasoned professional in the egg processing trade. By teaming up with Innovo, Pelbo will be able to offer state-of-the-art technologies and add value to the sector.
"Our aim is to bring innovation and new technologies to the egg processing industry with major technical innovation thanks to the combination of both companies' expertise," Pelbo Sales Director Mr. Fabio Gualtieri explains. "With this partnership, our customers can rely on Moba for all their needs in further egg processing, both now and in the future."
The new collaboration with Innovo will increase Pelbo's expertise in handling large egg processing projects, expand its workforce to run more projects at the same time, and provide customers with better support during the development of these projects. Also, the product portfolio of the Pelbo brand will expand to include:
Turnkey projects with plate and/or tubular egg pasteurizer for plain, high-viscosity, or ESL products;
Pasteurization by radiofrequency;
Liquid egg concentration line for both albumen and whole egg;
Egg powder processing line;
Centrifugal separator for egg white clarification;
SCADA, the innovative handling and supervision system that integrates the egg-breaking line up to the filling system.
Moba Group Sales Director Mr. Paul de Schouwer is excited what this new cooperation will bring Moba-Pelbo: "Pelbo and Innovo will take egg processing to the next level and move the industry into a new era by using innovative technologies. We are creating a unique center in Italy where all the key components of an egg processing plant, from the egg-breaking line to the pasteurizing systems, are developed and manufactured at a single location."