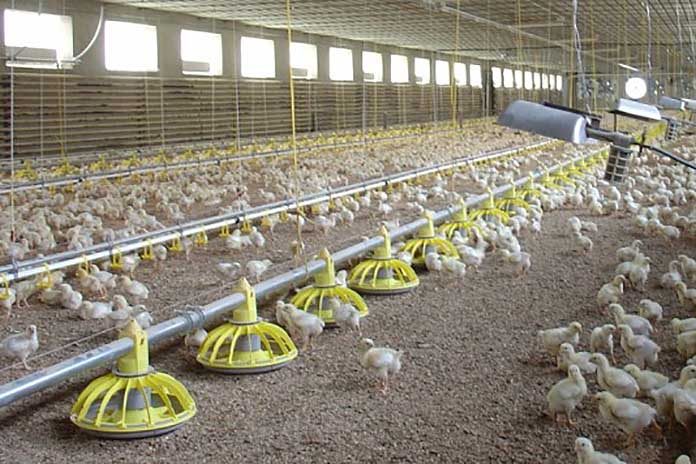 Roxell recently signed a contract with two new distributors. The company is expanding their market in Cambodia and gaining a new distributor in Ecuador. These two newcomers have a great deal of confidence in Roxell and are therefore delighted to be joining their distributors network.
Adding Cambodia to Roxell map
Medivet has a total of 300 employees. The company was established in 1997 and, in 2015, Mr. Rady took over Medivet from his father. They are Cambodia's market leaders in animal health. They process animal feed from grain into the end product and they also distribute medications for animals. Cambodia is a developing country, where farmers still usually feed their animals by hand. Medivet sees plenty of potential in this country. They want to encourage large poultry and pig farms to invest in automatic feeding systems choosing Roxell.
New partner in Ecuador
Direlivkom will distribute feeding, drinking, nesting and heating systems for broilers, broiler breeders, turkeys and pigs in Ecuador. They opted to work with Roxell due to increasing demand in the market and because of the solid reputation our systems have.
They have been active in the market for 16 years and are therefore extremely experienced. They are able to provide customers with more than just the sale of our products. Direlivkom strives to provide quality service: before, during and after the sale. They support the customer on every level. They have an in-house team for service and installation: six full-time employees and additional freelancers. If problems arise, they will work with the customer to find a suitable solution. Repairs can be resolved quickly since, in addition to full systems, they also sell individual spare parts. This means parts can always be supplied quickly and the customer will never have to wait long for a repair.Together with Poultry Big International, they will distribute Roxell products in Ecuador.
Contact details Medivet
Mr. Chea Rady, salesperson, medivet@online.com.kh
Northbridge Street 323
12102 Phnom Penh
Cambodia
+885 23 883 483
www.medivetgroup.com.kh
Contact details Direlivkom
Klaus Vizcarra, salesperson: klaus@direlivkom.com
Calle Rio Baba#9 y Av Tsachila
230160 Santo Domingo De Los Colorados
Ecuador
+593 22759284
direlivkom.ec