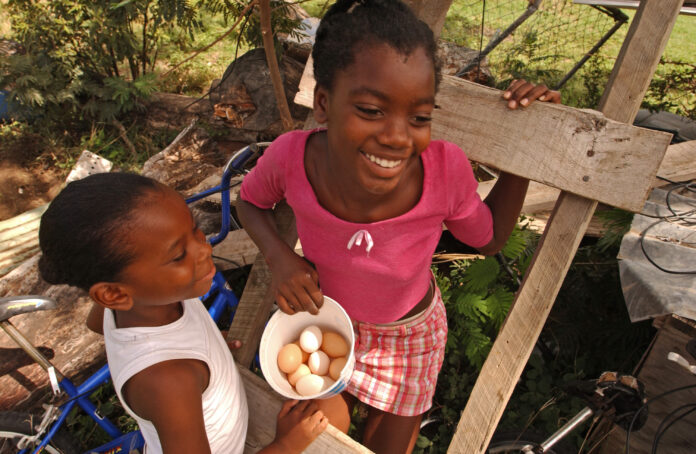 FAO's Committee on Agriculture requested a comprehensive, science- and evidence-based global assessment of the contribution of livestock to food security, sustainable food systems, nutrition and healthy diets, considering environmental, economic and social sustainability. The assessment consists of four component documents. 
The FAO just published a report on the "contribution of terrestrial animal source food to healthy diets for improved nutrition and health outcomes – An evidence and policy overview on the state of knowledge and gaps".
Diverse foods derived from livestock production systems, including grazing and pastoralist systems, and from the hunting of wild animals, provide high-quality proteins, important fatty acids and various vitamins and minerals – contributing to healthy diets for improved nutrition and health. The nutritional value of poultry meat is recognized and highlighted, especially in terms of high-quality protein, vitamin B12 and selenium.
Livestock species are adapted to a wide range of environments, including areas that are unsuitable for crop production. Globally, more than a billion people depend on livestock value chains for their livelihoods. Small-scale livestock farmers and pastoralists make up a large proportion of livestock producers. Well integrated livestock production increases the resilience of small-scale farming systems. Livestock also provide other important ecosystem services in landscape management, provide energy and help to improve soil fertility. Rangeland or grassland ecosystems occupy some 40 percent of the world's terrestrial area. Livestock keepers raise grazing animals to transform grassland vegetation into food.
Challenges related to high resource utilization and pollution, food–feed competition, greenhouse-gas emissions, antimicrobial resistance and animal welfare as well as zoonotic and food-borne diseases, accessibility and affordability need to be solved if agrifood systems are to become more sustainable.
Another key finding focuses on the nutritional value of animal source food: science related to TASF alternatives, including plant-based food and cell-cultured "meat", is relatively new. Evidence suggests that these products cannot replace TASF in terms of nutritional composition. Microalgae are highly regarded as a TASF alternative because of their rich nutritional composition and the advantages they may offer as a natural carbon sink. Nevertheless, plant-based meat alternatives that are widely  available on the market have been found to be deficient in some essential nutrients and high in saturated fat, sodium and sugar. Further research is also needed to complete food-safety risk assessment for cell-cultured "meat" produced at industrial scale.
The assessment of the contribution of livestock to food security, sustainable agrifood systems, nutrition and healthy diets will be based on four component documents prepared for consideration by governing body sessions. The process will be accompanied and guided by a multidisciplinary scientific advisory committee.
This document is the first component document of the assessment and focuses on the contribution of terrestrial animal source food (TASF) to healthy diets for improved nutrition and health. Although – in line with the mandate from COAG – the focus of the document is on TASF, it recognizes that human nutrition requires dietary diversity and a full spectrum of healthy foods and food groups, including aquatic foods, to promote and maintain health. The document builds on Livestock-derived foods and sustainable healthy diets (UN Nutrition, 2021), a document prepared by UN Nutrition that provides a general overview of topics covered by the four component documents of the present assessment and considers the major health benefits, opportunities and potential trade-offs associated with sustainable production and consumption.
In this assessment, terrestrial animal source food (TASF) is taken to comprise all food products obtained from terrestrial animals. The assessment covers TASFs derived from animal production systems of any scale, including integrated plant–animal production systems, specialized livestock production systems, and grazing systems and pastoralism. TASF includes food derived from the hunting of wild animals and from wildlife farming. 
Food products covered include those derived from mammals, birds and insects. They are classified into the following food groups: 
eggs and egg products;

 

milk and dairy products;

 

meat and meat products;

 

food from hunting and wildlife farming; and

 

insects and insect products.

 
Each group includes subgroups (e.g. red meat and poultry) and multiple food items coming from different species (e.g. beef and chicken meat).
Source: FAO