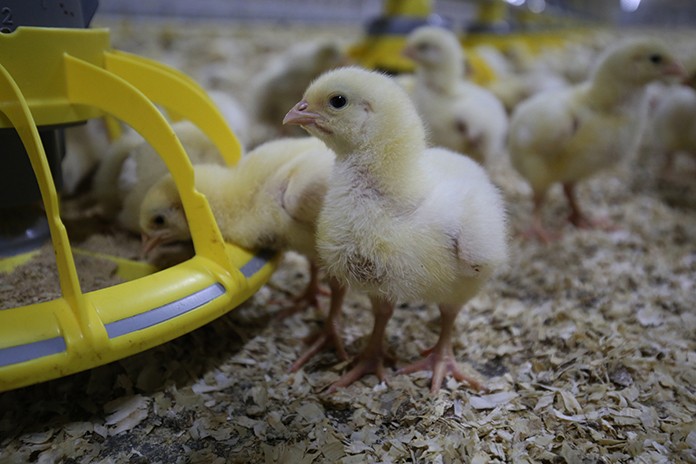 Rising feed costs put returns on broiler houses under increasing pressure. Every extra gram of feed wasted by a broiler means loss of income for the farmer.
More and more poultry farmers are therefore switching to efficient and well-considered house management. Today's poultry farmer is looking for qualitative, innovative solutions that optimize the feeding process.
That is why Roxell, the worldwide market leader in feeding and drinking systems for poultry farms, is expanding its line of broiler pans with a new version of MiniMax. MiniMax was put on the market 30 years ago as a popular feeding system. The launch of the new MiniMax marks another major step in Roxell's innovation strategy within the poultry market.
Roxell's innovation team used the existing design of the MiniMax as basis and set out to optimize the feeding system based on the input of customers.
A feeding system with an eye for feed conversion and animal interaction
"Maximal and optimal access to the feed, minimal feed waste, and an easy-to-clean pan, these were the starting points for the new MiniMax innovation process," says Benedict Huysman, Roxell product development supervisor. For broilers the start-up of the flock is crucial. The low pan height of the MiniMax (60 mm – 0.2 ft) promotes rapid, controlled growth of the animals. The 360° feed flow keeps the MiniMax filled with feed at all times, resulting in optimal feed intake. The high anti-waste rim and the stepped feeder pan minimize feed waste.
Unique patented cleaning system
Authorities are imposing increasingly stringent requirements on housing hygiene.
The innovative cleaning system facilitates cleaning of the feeding system. The patented click system exposes all components for cleaning: from the inside of the cone to the pan. In brief, it meets the demands of productive poultry farmers.
More info at www.roxell.com