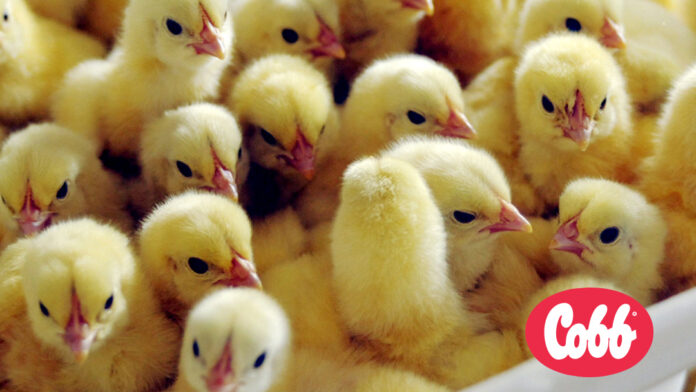 The 2020 summer internship program for Cobb wrapped up this month, but the knowledge, memories, and experiences that have been shared will live on for years to come. While this year's program may have looked different than years past, the goal of sharing knowledge and providing firsthand experience was still at the core of the program.
"We are always thrilled to host the next generation of the poultry industry as part of our family each summer," said Miranda Frye, senior manager talent and development, Cobb-Vantress. "Even with the challenges of COVID-19 this year, we were still able to provide a valuable and unforgettable experience for our interns. This is the next generation of our company and our industry, and we can't afford to miss opportunities like this!"
The annual summer internship program is one of the staples at Cobb and provides an opportunity for college juniors and seniors to experience what it's like working for a global broiler breeding company. Students interview for and are placed in diverse positions in farms, feed mills, labs, or corporate offices. This year's internship class included 31 interns from 12 different schools. Their majors included poultry science, agriculture leadership, avian biology, animal science, agriculture business, marketing, and computer science.
"Our company continues to grow and expand around the world, and there is a continued focus on strategically building our teams and investing in our people," said Dennis Padgett, senior director of human resources, Cobb-Vantress. "These students are the future of the industry, and while it is a valuable experience for them, it also provides an opportunity for our company to showcase the depth and breadth of our business and why they should choose Cobb as their employer."
In these unprecedented times, Cobb continues its commitment to supporting the next generation of the poultry industry and providing healthy and affordable chicken worldwide.
"Feeding the world is not just a slogan at Cobb — it is part of the reason we come to work every day. The work we are doing, whether on a farm or in an office, is helping provide a sustainable future of healthy and affordable chicken on plates around the world for generations to come," said Joel Sappenfield, president, Cobb-Vantress. "One of Cobb's core values is family, and while we will always support our team members through training and development, the top priority for Cobb is the health and safety of our family. As our company continues to work through the COVID-19 pandemic, new policies, guidelines, and recommendations have been implemented in an effort to help keep our family safe."
Cobb will continue its summer internship program in 2021 with a new class of exceptional students. Look for intern applications online late this fall. The future of Cobb and the poultry industry is looking bright.
Find more at cobb-vantress.com