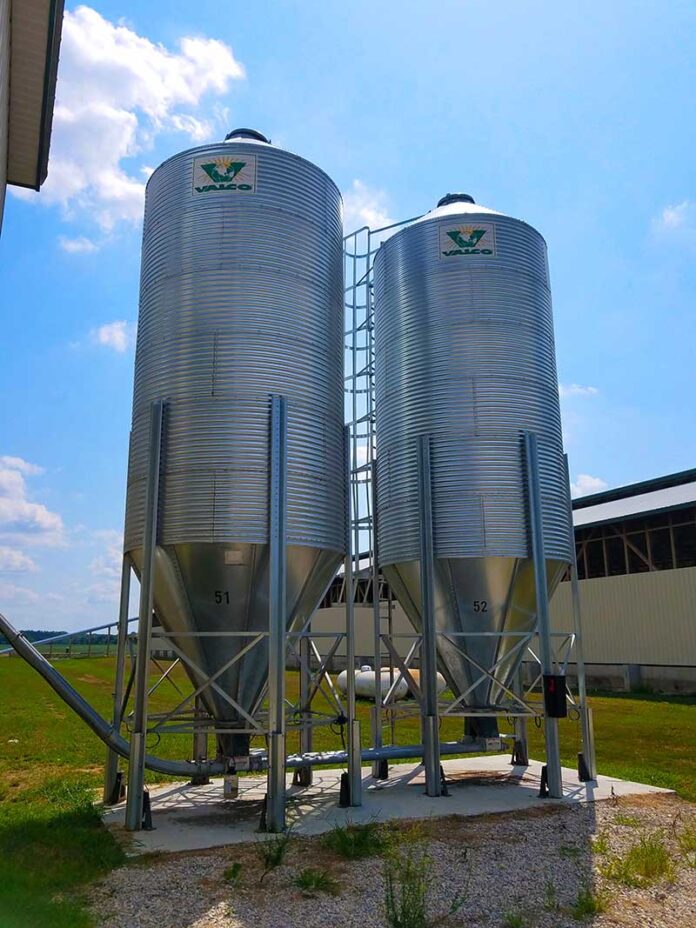 A VAL-CO feed storage and transport system is designed to keep feed clean and dry from delivery to consumption. Store your feed in our bulk feed storage bins made of galvanized steel and outfitted with a 22-inch warp-resistant lid and a drip edge to keep water away from the taper hopper and unloading boot. Available in a variety of sizes, we can customize bin storage to meet the requirements of any farm.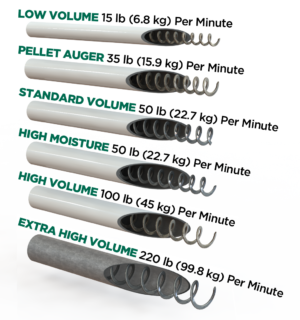 Add a BinTrac Inventory Monitoring system to your feed bin set-up to track the real-time feed inventory based on the weight of the bin. The BinTrac will show the current bin weight of individual feed bins and track 24-hour feed use for the last four days. The system doubles as a verification tool to check and confirm deliveries.
Transport large pellets, shelled corn, crumbled mash, and other feeds without newly redesigned flexible auger system that delivers clean, dry feed to your livestock at 220 pounds per minute! All of our augers are tested and tempered in house to ensure quality and longevity. Our auger tubes have a UV protected exterior and a harder, more durable interior for great performance for many years.  We're so confident in our augers that we offer a 10-year warranty. 
Email: info@val-co.com
Web: www.val-co.eu/en