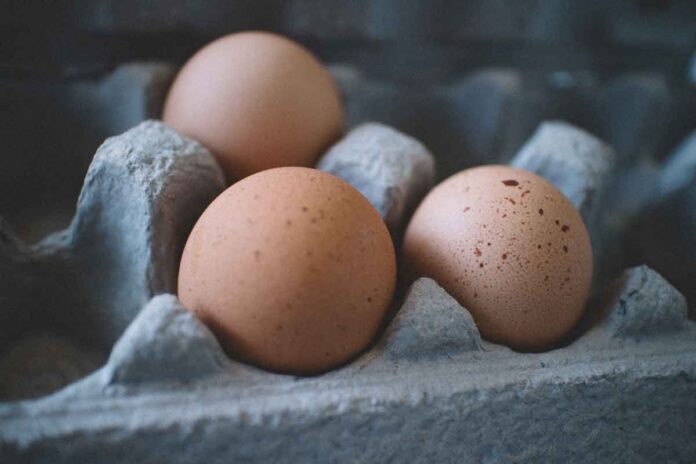 It is celebrated every year on the second Friday in October and is a good opportunity for the global egg industry and egg lovers alike to promote this fantastic product.
World Egg Day is a brilliant opportunity to make sure everyone in the world knows that eggs are an excellent, affordable source of high-quality nutrition, with the potential to help feed the world.
There are lots of ways to get involved in World Egg Day celebrations in 2022, from developing a social media campaign to running an awards programme. This year's World Egg Day theme 'Eggs for a better life' celebrates the incredible egg's power to support not just human health outcomes, but planetary health and people's livelihoods too!
The egg is a brilliantly versatile protein powerhouse, containing 13 different essential nutrients in one tasty, affordable package. Its all-round goodness delivers a vast variety of benefits to people at  every age and stage  of life, all around the world. Improving brain function, supporting physical strength, aiding child growth – the egg can do it all!
Along with its many nutritional benefits, the egg is the most environmentally sustainable and affordable animal-source protein available, helping support families around the world as well as the planet itself. Many of the nutrients found in eggs are commonly under-consumed yet are required as part of a healthy diet to help you perform at your best and avoid serious health issues. The bioavailability and density of their nutrients means eggs have the capacity to directly improve human health outcomes around the world, contributing to a better life for all. The high nutrient density of eggs enables them to support the body's natural immune system, advance physical growth and aid child brain development.
Eggs are a low impact protein source and have the lowest environmental footprint of common animal protein sources and are comparable to some plant-based foods.
The egg industry remains committed to producing nutritious foods in environmentally responsible ways, actively supporting a better life for all.
The egg industry is a significant source of income for rural populations around the world.
In low and middle-income countries, women represent a large proportion of egg farmers and rely on their farms to provide a better life for their children.