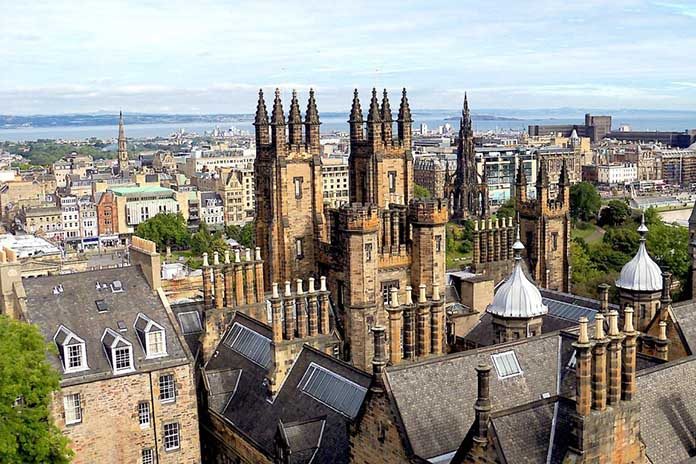 Scotland's capital will host the esteemed the "6th World One Health Congress" in 2020, following a successful competitive bid process against other European cities. The Congress will take place on 14-18 June 2020 at the Edinburgh International Conference Centre (EICC).

The event, which will deliver £3.3m into the local economy, reinforces Edinburgh's position as one of the world's leading hubs for medical and health expertise.
One Health is an international movement that aims to attain optimal health and well-being for people, domestic animals, wildlife and the environment, by bringing together various disciplines to make a difference to society and the lives of people. One Health aims to enhance understanding of and preparedness for current and future outbreaks of infectious diseases in humans and animals, including the ecological and environmental factors which impact on these diseases.
Over 2,000 participants will attend the event, presenting the opportunity to showcase Scotland's sector expertise and resource to a worldwide audience. Scotland's strong Higher Education sector continues to deliver world class research, which is helping to deliver solutions to global challenges within livestock industries and both veterinary and human medicine.
Professor Anna Meredith and Dr Neil Anderson of the University of Edinburgh's Royal (Dick) School of Veterinary Studies and The Roslin Institute were key members of the bid team.
The implementation of One Health requires a paradigm shift in how we manage the health of people, animals, plants and the ecosystems, which support them. The conference will provide an ideal platform to discuss the practical implementation of One Health across the research, policy and practice arenas.
In addition, Scotland's community of professionals will connect with leading industry experts from across the world, fostering a collaborative and global approach to research, learning, innovation and investment.
The Scottish Government, who supported Convention Edinburgh on the bid, is at the forefront in developing integrated policies spanning health, agriculture, food, and environment.
Life Sciences is one of the critical fields involved with One Health and Edinburgh's vibrant Life Sciences sector is showcased in the Make it Edinburgh campaign, which celebrates and promotes Edinburgh's strongest sectors in the business tourism industry. These can be seen here.