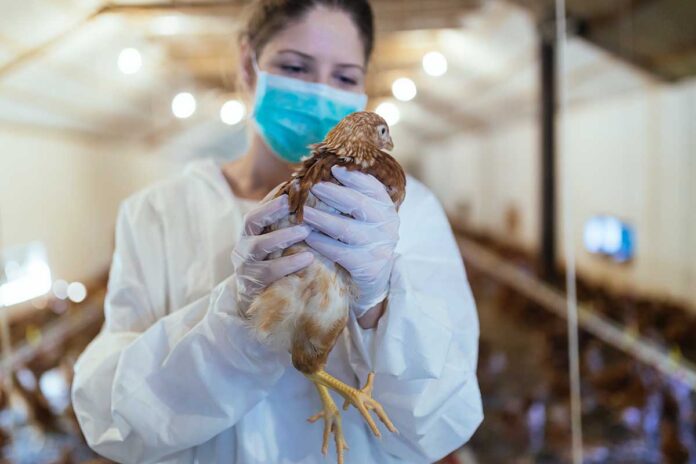 The poultry industry is constantly affected by change, and this year has been no exception. However, one thing is certain – employee safety remains a top priority. Each year, poultry and egg industry safety professionals convene at the National Safety Conference for the Poultry Industry to discuss best practices to ensure the continuous safety of their employees. This year's Conference is scheduled for Aug. 10-12 at the Hilton Sandestin Beach Golf Resort & Spa in Destin, Florida. The conference is sponsored by the Georgia Tech Research Institute/ATRP and the U.S. Poultry & Egg Association (USPOULTRY).
As USPOULTRY is currently planning to move forward with the seminar, the health and safety of everyone who attends is a top priority. Guidelines from the Centers for Disease Control and Prevention (CDC) and state and local governments regarding COVID-19 will be followed, and regular updates will be provided to all stakeholders if the situation warrants. For instance, in addition to the hotel sanitation practices outlined by Hilton, seating will be configured to allow for social distancing if necessary.
"USPOULTRY's National Safety Conference will offer a variety of presentations, focused on trending industry topics and updates on government safety policies for poultry industry personnel," said Frank Cruice, Senior Director of Safety and Security for Perdue Farms, and program committee chairman. "This is an incredible opportunity for furthering education and connecting with your peers. You will not want to miss it."
A variety of topics will be covered, including Safety Best Practices During a Pandemic…Moving Forward; Automation/Ergonomic Best Practices; Improving Safety During Sanitation; Importance of Leading Indicators to Prevent Injuries; Incident Investigation Do's and Don'ts; OSHA Standards Updates; and more. There will also be an opportunity to gain valuable advice from attorneys in the Ask a Lawyer session. As well, a series of roundtable discussions will allow attendees to convene in smaller groups to discuss and learn from each other about best practices and challenges.
The 2020 USPOULTRY National Safety Conference planning committee consists of experienced poultry industry safety personnel. The committee includes Adrienne Allison, Tyson Foods, Inc.; Doug Britton, Georgia Tech Research Institute/ATRP; Frank Cruice, Perdue Farms (committee chairman); Josh Dozier, Simmons Foods; James Ferrell, Foster Poultry Farms; Ronnie Franklin, Fieldale Farms Corporation; Gary Hubbard, Koch Foods; Reggie McLee, Wayne Farms LLC; Ashley Peterson, National Chicken Council; Lisa Picard, National Turkey Federation; Kyle Price, Farbest Foods, Inc.; Chad Randolph, Pilgrim's; Kenneth Sandlin, George's Inc.; David Schaller, Valley Proteins, Inc.; Douglas Sikes, Crider Foods; Larry Stine, Wimberly Lawson Steckel Schneider & Stine; Pete Vanderlyke, Peco Foods; and Kari Waters, Pilgrim's. USPOULTRY would like to also remember program committee member Mike Nations of Harrison Poultry Inc., who passed away May 21.
To view the full agenda and to register for the 2020 National Safety Conference for the Poultry Industry, visit www.uspoultry.org.