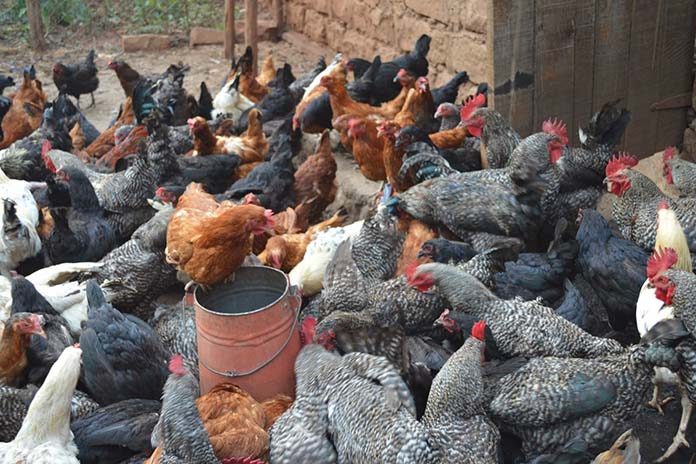 The introduction of the Kuroiler poultry breed from India in East Africa is not only changing fortunes for many farmers in the region, but also helping governments address nutritional deficiency challenges.
Increasing demand for eggs and poultry meat in East Africa and ongoing drive by countries in the region to empower economically the rural chicken rearing communities has given rise to a trend favouring the improvement of indigenous chicken and breeding of imported hardy species especially in Kenya, Uganda. An emerging trend in both countries is the growing importation of the hardy chicken breed of 'Kuroiler', an acronym derived from the words 'Keggfarms', 'curry' and 'broiler', that was pioneered by India's Keggfarms Pvt. Ltd.
In Uganda for example, the National Animal Genetic Resource Centre (NAGRC), which pioneered the breeding and distribution of the 'Kuroiler' breed also called Gallus gallus domesticus in 2011, producing 175,314 kuroiler chicks in 2017, surpassing the initial 50,000 chicks.
"Over 5000 households in 90 districts of Uganda have been reached in the medium term, increasing the total number of Kuroiler birds from 2 million to 2,175,314," said NAGRC. The number of distributed Kuroiler chicks increased to 300,849 by last year, all which were distributed to 54 districts of the country "contributing to the increased production and productivity of poultry farmers, and reducing the lengthy period of producing local cocks and eggs from one year to between four and five months."
Uganda had by the end of 2018 increased total production and distribution of Kuroiler birds to 2,476,163 birds "which have over the years been distributed to more than 15,000 households, 65% of which are women headed."
According to Uganda's Ministry of Agriculture, Animal Industry and Fisheries, the government targets the breeding and production of at least one billion poultry birds by the end of 2020.
In neighbouring Kenya, where the first imported Kuroiler chicken came from Uganda, the demand for this breed, known for laying up to 200 eggs a year and producing high quality poultry meat, has been on the increase. Several businesses have emerged specializing in breeding of Kuroiler and also using the Indian bred variety to improve the indigenous breeds that have hitherto been producing as few as 40 eggs per year and weighing less than 1 kg at maturity, compared to 2.5 kgs to 3 kgs for the multi-colored Kuroiler chicken.