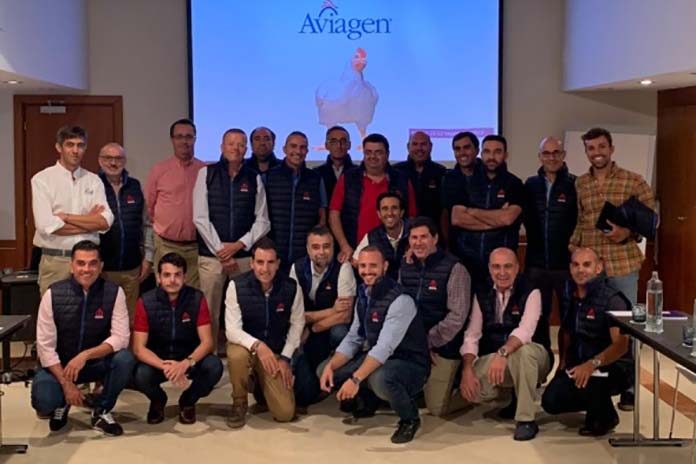 Aviagen SAU® and its Ross® customers from Spain engaged in a knowledge-sharing session in Malaga. Best management practices and current breeding developments were among the topics explored.
Aviagen® SAU welcomed more than 20 Ross® customers from throughout central and southern Spain to a conference on Sept. 11 and 12 in Malaga. The Aviagen SAU team values its customers and the meeting is one of multiple events regularly organized throughout Spain, Morocco and Portugal to discuss the latest genetic updates and best management practices. The importance of nutrition to genetic progress, optimum ventilation in broiler houses, and the impact of genetic improvement on integration contracts were among the topics presented by the Aviagen SAU customer service team.
Additionally, guest speaker Joaquín Giron, a Veterinarian Specialist in Avian Immunology, addressed the group on serological methods for disease diagnostics and prevention.
"These special events give us an ideal opportunity to express our commitment to our SAU customers, listen to their experiences, and exchange views on the most effective ways to maximize the potential of their Ross birds," explained Aviagen SAU Business Manager Sergio Illan.