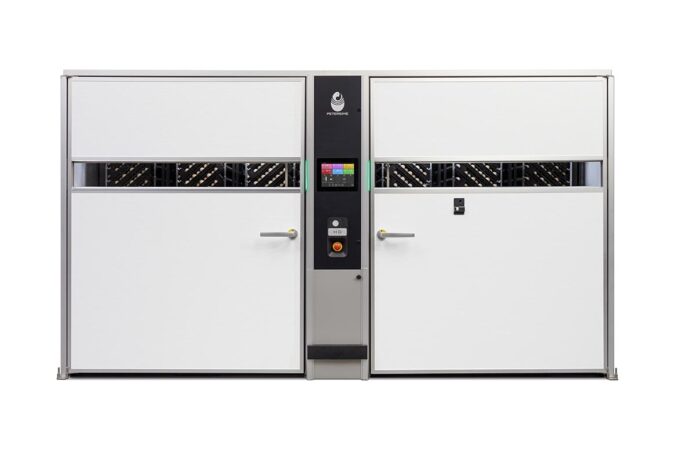 Petersime, a leading player in incubators and hatcheries, has launched the X-Streamer™, its new range of single-stage incubators. The X-Streamer™ is the world's first intelligent incubator that turns data into maximum hatchery performance thanks to a unique combination of built-in intelligence, patented Embryo-Response Incubation™ technology and advanced design features.

Built-in intelligence and big data
With hatcheries becoming larger and more integrated, data and traceability have become increasingly important. In answer to this trend, Petersime has developed the X-Streamer™, the first intelligent incubator that knows which eggs are on board and uses this knowledge to guide its users to the best incubation practices and results; not only for eggs from easy-to-incubate mid-age flocks, but also for more challenging young and old flocks. The X-Streamer™ brings powerful software and tools to the hatchery that help hatchery managers maximise their hatchery's profits.
Based on information about the hatching eggs and their background, the software built into the X-Streamer™ automatically provides accurate programming information for each specific batch of eggs. "The intelligent functions of the X-Streamer™ ensure that hatchery managers can maximise incubation performance, while making working procedures for hatchery operators simple and error-free", says Rudy Verhelst, Business Development Manager at Petersime. "What is more, the software offers full traceability at hatchery level and provides extra insight in the hatchery operations by connecting data. This way, big data from a hatchery's perspective become a reality."
Maximum results, minimum costs
With a clear focus on maximising incubation performance, the X-Streamer™ fully exploits Petersime's patented Embryo-Response Incubation™ technology. By means of various algorithms, Embryo-Response Incubation™ generates the best possible incubation environment for each specific batch of eggs, during the entire incubation cycle. This guarantees optimum hatchability, chick quality and post-hatch performance.
All X-Streamer™ models have been thoughtfully engineered for maximum user-friendliness, minimum labour costs, high energy efficiency and optimum biosecurity. They require a minimal amount of maintenance, ensuring maximum uptime.
A full range to cover all needs
As a lifelong incubator innovator, Petersime knows the different needs in today's modern hatcheries. The X-Streamer™ range holds a solution for all individual requirements in terms of capacities, functionalities, configurations and avian species.
Petersime provides world leading incubator and hatchery equipment aligned with the expertise and support to maximise return on investment. Headquartered in Belgium with offices in Brazil, China, Russia, Malaysia and India and a worldwide sales network, Petersime commits to a dedicated customer service.
If you would like more information about this topic, please contact:
Hilde De Vos – Email: hilde.devos@petersime.com