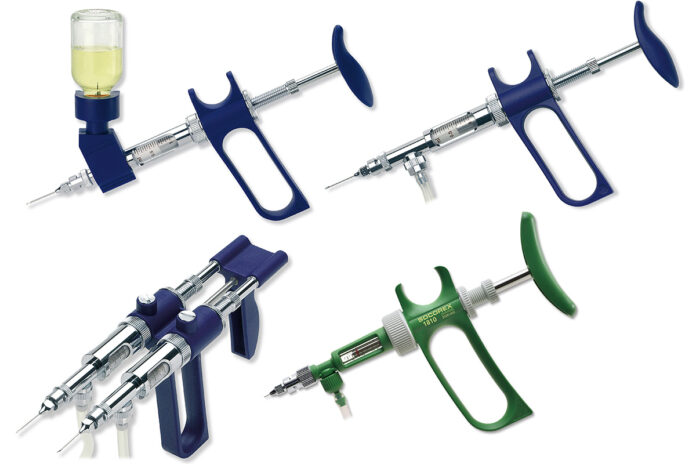 Optimal injection up to the last animal is guaranteed when selecting a reliable and ergonomic syringe model. The re-usable Socorex® self-refilling syringes offer high performance level thanks to careful conception and wise material selection.
These automatic syringes accept any type of vaccine and suspension. Metal valve balls and springs remain efficient, even after thousands of consecutive injections. Proper plunger tightness without O-ring reduces maintenance requirement and limits trouble during use. When required, all syringe parts can be replaced to guarantee perfect working conditions and extended instrument life span.
To improve work efficiency, select among following Socorex syringe accessories:
Check our web pages for details about these accessories and contact our distributors for purchase.