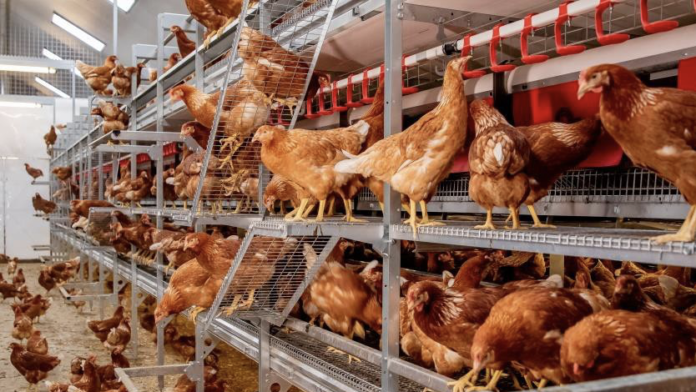 VDL Groep strengthens its position in the agricultural sector. The industrial family business with its head office in Eindhoven has taken over Jansen Poultry Equipment. JPE is one of the world's largest manufacturers of high-quality poultry systems for the laying, breeding and broiler sectors. The profitable family business from Barneveld (Province of Gelderland) has about 125 employees and its 2019 annual turnover was more than 50 million euros.
Jansen specialises in the development and manufacturing of systems that are vital to the poultry sector, from housing systems, egg transport systems, unloading systems, air washers and heat exchangers to manure drying systems. These sophisticated systems, manufactured in-house from design to finished product, including service and maintenance, aim to improve the chickens' well-being and health, leading to better production results for the business owner. JPE has a global dealer network and operates in more than 80 countries.
Welcome addition
VDL considers JPE a welcome addition to the products of VDL Agrotech, a specialist in automated feeding systems for pig and poultry farmers, as well as a supplier of entire livestock systems. With JPE among its ranks, VDL will be a more complete provider for the international poultry market, a highly promising sector. The market is increasingly looking for a broadly oriented partner who can supply systems for both the egg and meat sectors.
VDL Agrotech and Jansen Poultry Equipment have been working together for years now. This takeover will further intensify the strength through cooperation between VDL Agrotech and Jansen Poultry Equipment. 'Despite the many challenges due to the current conditions, this takeover is just right for us. We're convinced JPE and VDL will reinforce each other,' says President and CEO of VDL Groep, Willem van der Leegte.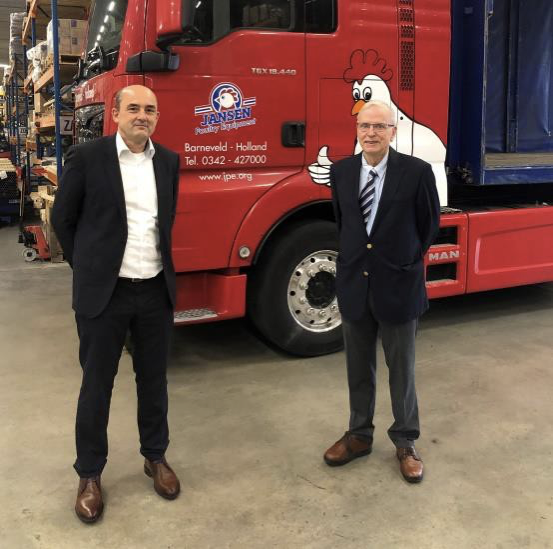 Continuity
Ab Jansen, founder of JPE: 'I'm proud and thrilled about the fact that this takeover allows my employees to continue to work for a family business. It also offers long-term continuity for the business in Barneveld. I'm looking forward to intensifying the collaboration with VDL, which will largely hold on to our existing policy.' Ab Jansen will continue to use his extensive knowledge and expertise in an advisory role. Brian van Hooff, Managing Director of VDL Agrotech, will also be managing JPE.
About Jansen Poultry Equipment
Ab Jansen started Jansen Poultry Equipment in 1986 to develop and manufacture the first automated laying nests. Based on its knowledge of technology and poultry, the business was able to develop a highly valued laying nest. These days, the company supplies a wide range of poultry systems and it has grown into a flourishing international business. It has its head office in Barneveld. Jansen Poultry Equipment's vision is still the same as at the time it was set up, and that is that maximum production results are linked to behaviour, modes of living and health of animals. During the development of new systems, maximum use is made of knowledge of technology and poultry. Product development goes hand in hand with research and intensive collaborations between poultry specialists and technical developers. The ultimate goal is to give customers systems that enable them to achieve maximum production results. JPE achieves this by continuously looking for new, better and more efficient systems and solutions. This means customers can always rely on the latest and most efficient technologies that simplify and improve the production process. Personal advice and support before, during and after the purchase of poultry systems also form part of the customer-focused approach of Jansen Poultry Equipment. Because the systems are developed and produced in-house, Jansen can respond flexibly to customer requirements.
VDL Groep
Strength through cooperation. That is the cornerstone of VDL Groep, the international industrial family business headquartered in Eindhoven, the Netherlands. The company was founded in 1953 by Pieter van der Leegte. Initially VDL Groep specialised in metalworking. Later, when his son Wim van der Leegte took over the company in 1966, the portfolio was expanded to include plastics processing, the development, manufacture and sales of buses and coaches, and high-tech subcontracting for the semiconductor industry and others. Today VDL Groep is a major player in the subcontracting and semi-finished products sectors, produces its own finished products, such as suspension systems, is active in automotive factory automation, builds heat exchangers and container handling systems, and the family business owns VDL Nedcar in Born, the Netherlands' only large passenger car assembly factory, which carries out assembly line production of cars for third parties.
VDL Groep innovates through a combination of craftsmanship, entrepreneurship and high-quality machinery. The group of companies combines the strength of a multinational with the flat organisation and open, informal working atmosphere of a family business where priority is given to growth opportunities and continuity. VDL Groep operates with almost 15,000 employees in 20 countries. The group comprises 106 operating companies, each with its own speciality, which work together intensively. The combined annual turnover in 2019 was 5.780 billion euros.