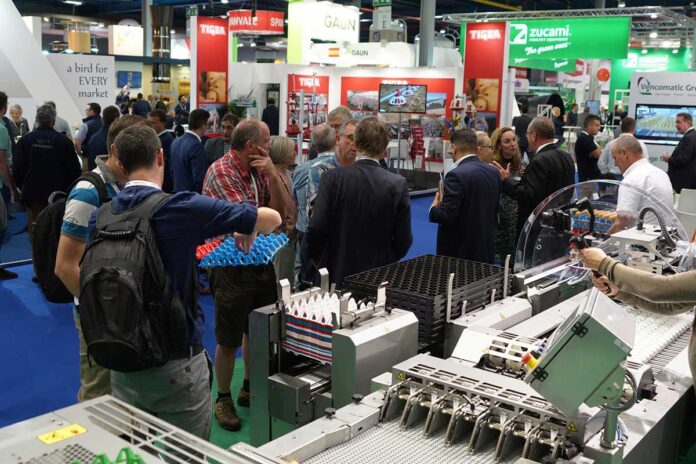 The road is heading towards the leading feed to food event in 2022, May 31-June 2.
VIV Europe will be the first animal husbandry event to take place live in Europe after the pandemic compromised trade activities. Organized every four years at the Jaarbeurs Utrecht venue, this is the premium gathering of the animal protein sector for the production & processing of poultry, eggs, meat, fish and dairy.
Holland is opening up & registrations have started
After the Dutch government removed many Covid-related restrictions VIV Europe can take place in May/June at its full capacity and host leading exhibitors in the sector from the globe, providing visitors with a complete show at Jaarbeurs venue, Halls 7 to 12. 
All the interested stakeholders can already register to visit the event. This year around 600 exhibitors and 25,000 visitors are expected to mark their presence at VIV Europe 2022.
Clear focus on feed thanks to an unparalleled network
A clear focus is dedicated to the feed industry at this 2022 edition of VIV Europe. This is also evident from its co-location with VICTAM International. The VIV Europe Feed to Food concept together with the strong network of VICTAM in feed technology and animal feed processing will deliver a complete platform to all its visitors. Additionally, VIV Europe carries a legacy of almost 4 decades. The first VIV Europe was organized in the Netherlands over 40 years ago. Since then the organizers have developed a very well-connected network of industry professionals from around the world. With the support of this ever-growing network, leading up to the show, VIV Europe organized various webinars under the title VIV Europe Feed Series. These webinars serve as a platform to gather key knowledge for your business. The sessions cover topics about future food production for Poultry, Dairy, Swine and Aquaculture. These webinars allow visitors, in advance, to gauge the quality of industry leaders and the richness of content, that will be further elaborated and come live at the show floor from May 31-June 2, 2022. 
The 2022 European Live Feed Congress, Strategies to Future-Proof Food Production, is scheduled to take place onsite on May 30, 2022 just a day before the exhibition opening. This high-level conference examines how science-based measures and new technologies used throughout the feed supply chain reduce and improve animal agriculture's environmental footprint while delivering value to the consumer. Feed industry stakeholders attend this forum to glean leading-edge insights, best practices and proven feed additive solutions to address critical sustainability issues while maintaining productivity and profitability in poultry and livestock production.
For further information visit the VIV-Europe website: www.viveurope.nl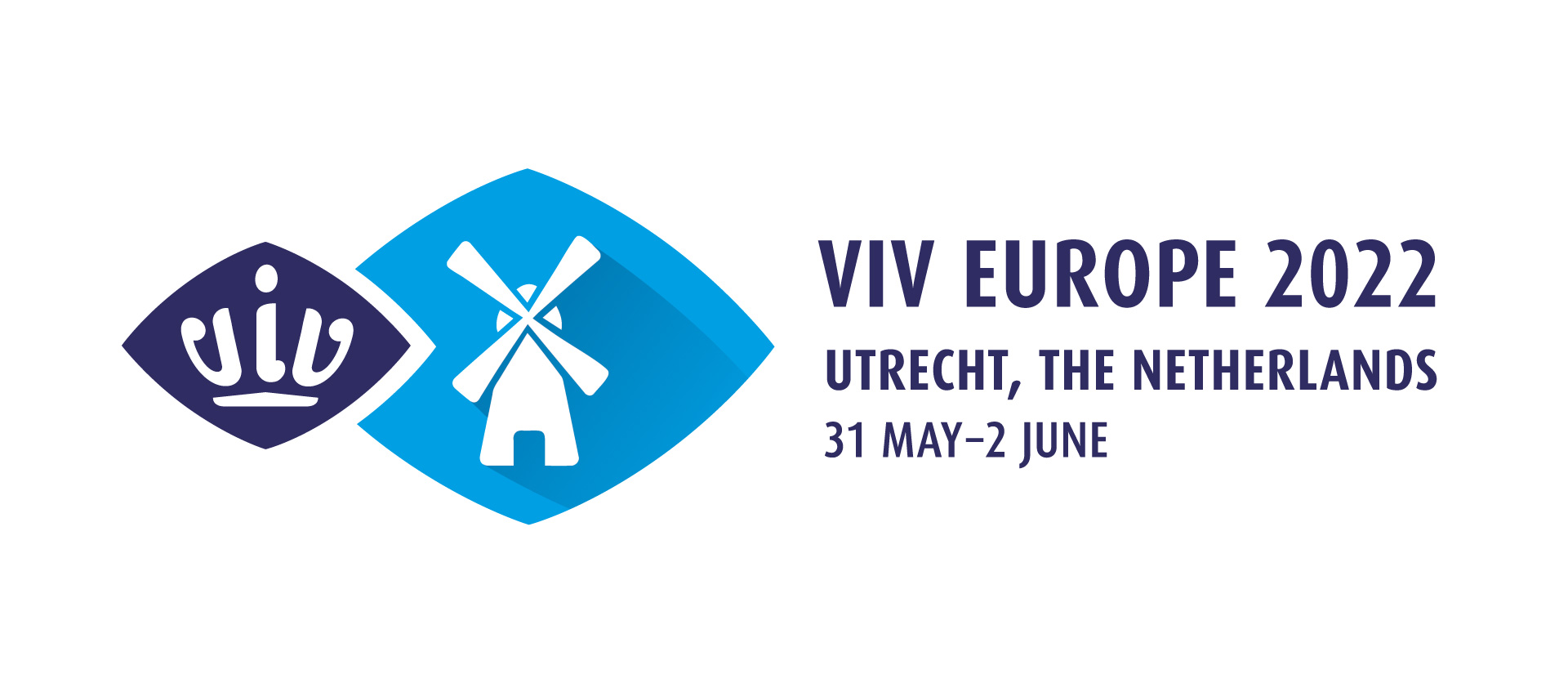 AGRITECH –

www.agritech.it

– Hall 11 – Booth D014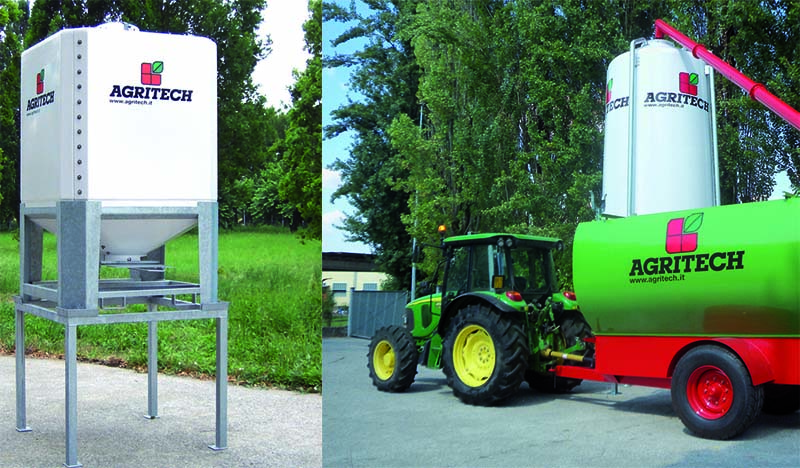 Since 1987 Agritech has been a leading company in the design and manufacturing of bulk storage systems both for dry and liquid products in the animal farming sector. Our range of highly resistant fiberglass silos & tanks covers the needs of farmers for storage capacities ranging from 2 to 100 m3; we also manufacture different loading and unloading devices, such as stationary and portable screw conveyors, feed transport tanks, flexible augers and silo weighing systems. Our experience in the processing of fiberglass led us to develop a wide program of shelters and modular stables for livestock which are also available with appropriate insulation for severe environmental conditions. At the fair we will be focusing particularly on stationary and mobile silos, enriched by new, highly accurate but economical silo weighing systems and feed transport tanks with auger discharge.
Email: commerce@agritech.it
AVIAGEN highlights commitment to breeding for welfare and sustainability at VIV Europe 2022 –

www.aviagen.com

– Hall 11 – Booth C010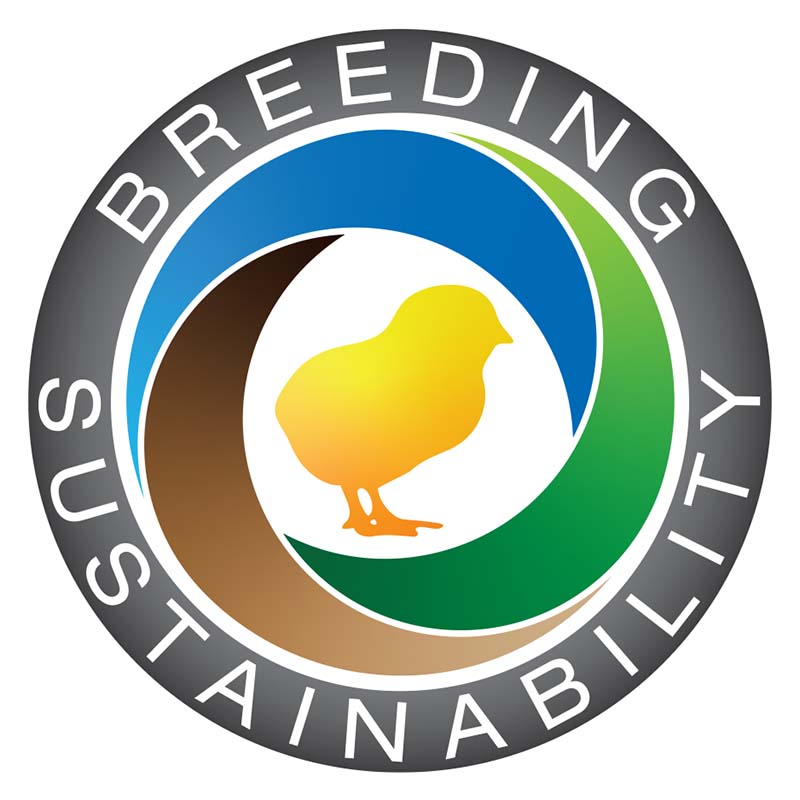 Aviagen® looks forward to welcoming customers and industry colleagues to stand 11.C010 at VIV Europe 2022. With regional customer support teams from Europe, the Middle East and Africa on hand, Aviagen will showcase its long-term commitment to breeding for welfare and sustainability, alongside its core product offerings, including Ross®, Arbor Acres® and Indian River® for conventional markets and the Rowan Range® for slower-growing, free range and organic markets. 
The Aviagen team is excited to be back in Utrecht and to be able to see you in person at the show! 
Email: info@aviagen.com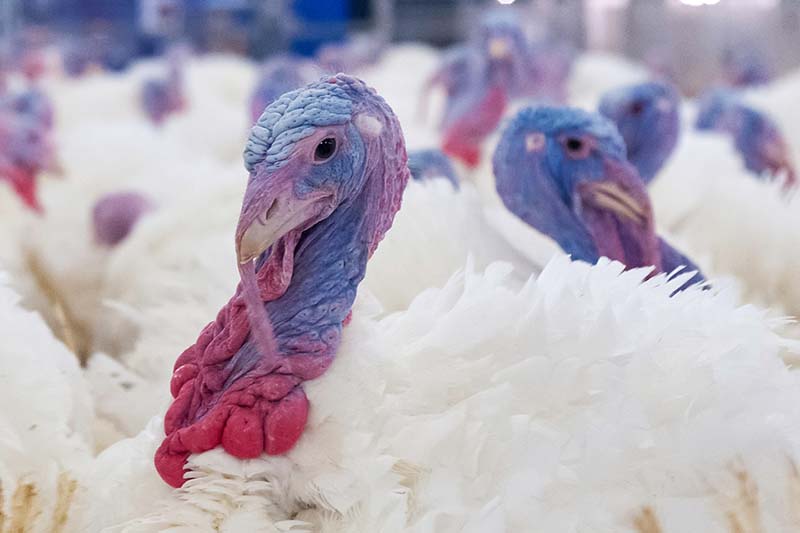 We look forward to VIV Europe and meeting our many customers and colleagues from Europe and beyond. Turkey meat production is developing worldwide and the show-ground is a good opportunity to meet people who are planning projects or expansion of their business and to update our many established customers. 
The company will take the opportunity to engage customers on the developments in our breeding programme focusing on welfare, sustainability, selection accuracy and achievement of our breeding goals. The current products of BUT6, BUT Premium & Nicholas Select will be showcased with the opportunity to discuss current performance and expectations for the future. We are also introducing our Shire Range of slower growing breeds to cover the full spectrum of today's market needs. 
Email: turkeysltd@aviagen.com 
AZA INTERNATIONAL, the Italian worldwide leader in automatic transportation and distribution of both animal feeds and industrial granules and powders, will exhibit at VIV Europe its new range of innovative and high-performance linear trough feeders and feed pans at competitive price designed to fully meet the needs of turkey, broiler, layer, pullet and poultry breeding farmers. The company has recently introduced in the market a wide range of high-capacity conveyors as well as its new conveying systems provided with pneumatic, electric or manual drops suitable to transport cut straw in cattle and pig farms. Last but not least, we have developed new solutions for the transportation of special pellet in fish farms. We invite you to discover all our new products at our stand in Utrecht. Our staff will be proud to welcome you. 
Email: info@azainternational.it
BARBIERI's wide range of products –

www.barbieri-belts.com

– Hall 12 – Booth B050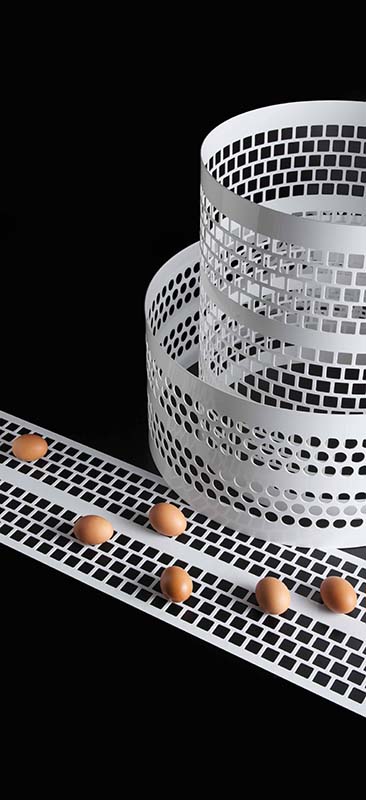 The production of egg conveyor belts, extruded belts and ropes is the final act of a long process that begins with the choice of the best raw materials and continues with the production of high quality yarn. 
Barbieri offers its customers a wide range of products:
Egg conveyor belts made of polypropylene, polyester in different colors and measures from 50mm till 360mm;
Extruded perforated polypropylene egg conveyor belt in width from 200mm to 500mm;
Manure belt in different thickness starting from 0,8mm to 3mm and widths starting from 500mm to 2500mm;
Perforated manure belt for dry systems;
Perforated polypropylene floor for broiler cages;
Polypropylene, polyester and polyethylene ropes in various sizes for feeding and drinking systems
We invite you to visit our booth during the exhibition! 
Email: info@barbieri-belts.com
Digitalisation, animal welfare and more: BIG DUTCHMAN concepts for poultry production – www.bigdutchman.com – Hall 12 – Booth D060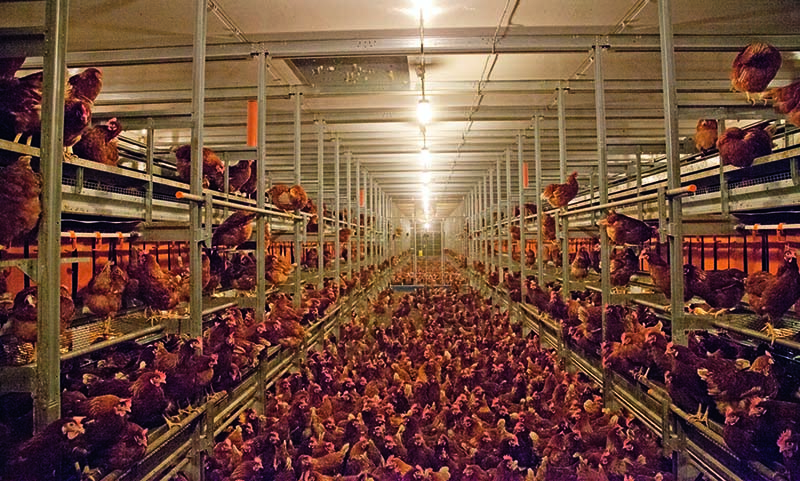 On the occasion of VIV Europe 2022 in Utrecht Big Dutchman is looking forward to many visitors in hall 12.D060. The German poultry equipment supplier's inviting booth will offer much room for in-depth exchange about smart solutions and concepts for egg production and poultry growing. The wide range of topics includes: 
BFN Fusion | game-changing platform that generates standardised data from all poultry production phases along the entire value chain;
alternative systems for egg production | represented by the new welfare aviary Natura Step XL;
buildings | solutions from planning to completion;
LED | efficient house lighting systems and concepts;
residue treatment.
DIDASCALIA FOTO: Prolucent 12W DimTo at 30% and at 100% light intensity
CARFED International Ltd –

www.carfed.it

– Hall 07 – Booth E041

Carfed International Ltd, English-Italian Group worldwide leader in live poultry transport crates, will exhibit especially plastic crates for transport of live turkeys:
MAXICARFED Cod. 43 not collapsible crate with 3 side doors of cms 99x58x42. This crate has 4 sides and bottom moulded in one piece so it is extremely strong and long lasting (monoblock). MAXICRAFED crate can be used also with no lid (Open top) as a basked. 
MAXICARFED is the worldwide strongest turkey crate, lasting 3 times the normal life of a collapsible crate. 
MULTI 100 "T" collapsible crate of cm 97x58x42 available also as basket (Open Top, no lid) and with solid or perforated bottom.
MULTI 110 "T" collapsible crate of cm 108x58x42 available in the same styles of MULTI 100 "T" so as basket and with solid or perforated bottom.
Email: carfed@carfed.it – carfed@carfed.co.uk
CORTI ZOOTECNICI S.r.l. –

www.cortizootecnici.com

– Hall 12 – Booth A011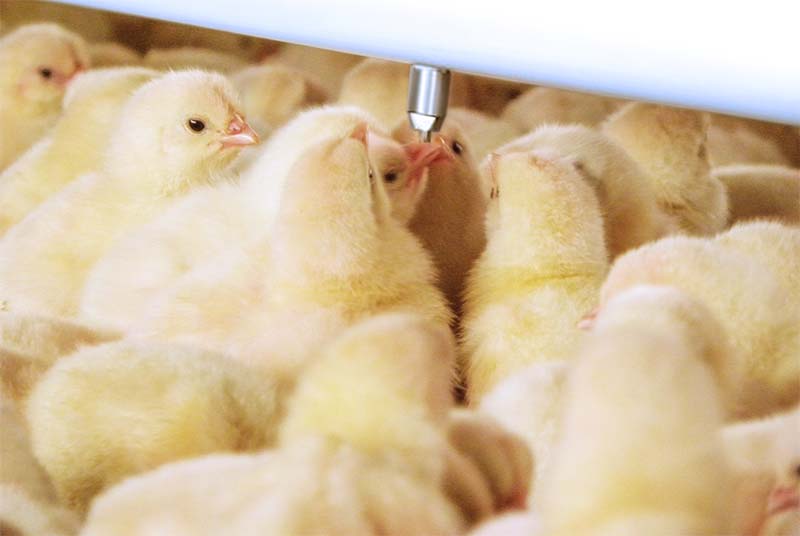 Corti Zootecnici S.r.l., world leader in the production of poultry products with over 40 years of experience in the sector, confirms its presence at VIV Europe in Utrecht.
In the 2022 edition the company will present its products including:
4002H MULTI-FLOW: the most used and versatile nipple drinker, 360° opening, totally made of stainless steel that guarantees a perfect seal and an extra-soft opening, allowing the correct water flow rate.
INFINITYTZC3: the automatic feeder with an essential design, optimized for the growth of the animal during its entire life cycle.
Email: info@cortizootecnici.com
DACS climate solutions –

www.dacs.dk

– Hall 12 – Booth B020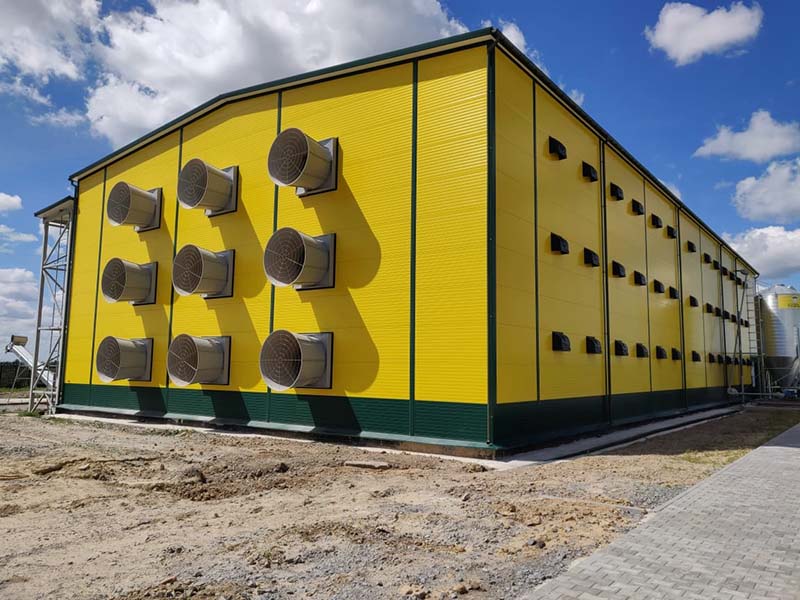 DACS climate solutions ensure dry well-ventilated houses with uniform temperatures and perfect climate year-round. We will display our full product range at VIV Europe. Products that benefit animal welfare and comfort, allowing animals to grow to their full potential. Our systems keep your house dry and ensure a perfect climate that boost animal growth. At the same time, gas and electrical costs are reduced to a minimum due to the prime efficiency of our products. 
MagFan will also be on display – the best ever tested fan at Bess Labs, University of Illinois!!
MagFan in short:
Air Flow Ratio up to 0.86 (capacity @ 0.20" WC / capacity @ 0.05" WC).
Cfm/watt: Up to 28 (measured at full speed @ 0.1" WC).
Capacity up to 76.500 m3/h (45025 cfm).
Email: nd@dacs.dk
EUROSILOS SIRP –

www.eurosilos.it

– Hall 1 – Booth F035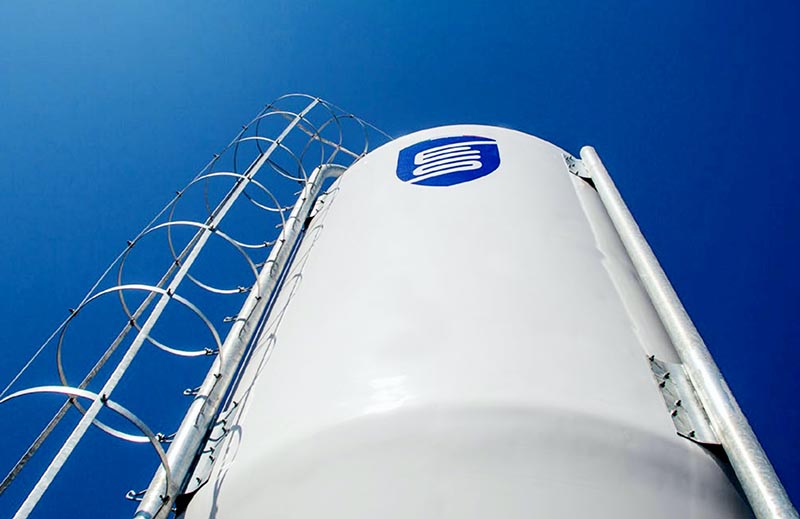 Eurosilos Sirp will be pleased to welcome the visitors to VIV Europe 2022 at booth 11.F035.
The company is part of the Italian holding Telefri Group and is specialized in the manufacture of fiberglass silos for the storage of products for livestock, agriculture and industry and for the different needs of local and international markets. Eurosilos Sirp guarantees to the customers all the necessary support for the design, the consulting and the production of any storage system for farming products and livestock feed.
Since 1972 Eurosilos Sirp has constantly worked with a great mission: to keep your value safe. In over forty years, the company has constantly grown and improved. Today Eurosilos Sirp is a strong industrial entity, appreciated in Italy and abroad for its reliability and product quality.
Email: contatti@eurosilos.it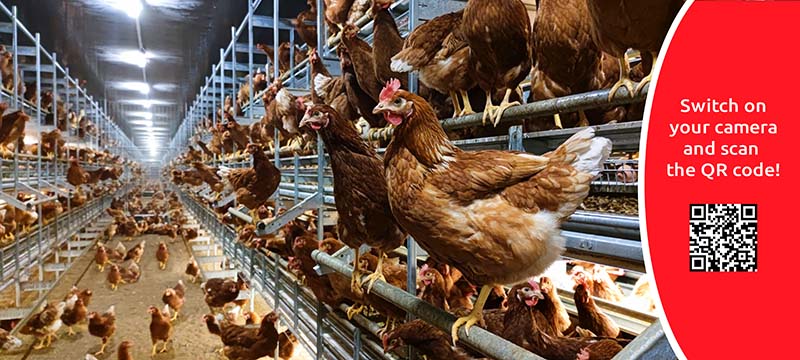 Facco brings to VIV Europe the outcome of more than 60 years of study and experience worldwide resulting in a wide range of traditional and cage free systems. We will welcome you at our stand to experience the evolution and future of poultry farms. Keeping up with the fast growth and progress of technology, Facco developed a tailor-made solution for automation and remote control of the farm and at VIV Europe you'll be able to discover all the benefits and advantages of this system. Facco Smart Farm allows to have a constant monitoring of the animal to assure its wellbeing along with the correct function of the system to enhance your business and results. The remote assistance accompanies you since the very beginning with a 24/7 support for installation, maintenance and monitoring over time. 
Email: info@facco.net
GASOLEC –

www.gasolec.com

– Hall 11 – Booth B048

Gasolec B.V.: the leading supplier of Energy Efficient Infrared Radiant Gas Heaters and Light Systems for Poultry & Pig Houses with a history going back 60+ years. The Gasolec heaters come in 3 model ranges: 
The G-series of 12kW

 

The M-series of 1 – 5kW
The S-series of 0.9 – 3kW
We will present the PROLUCENT LED Light Program with LED Bulbs for 230Vac as well as LED Tubes for 48Vdc, complete with related Safety Dimmers. See for your yourself that we can change the light color with the light intensity with the 12W DimTo lamp. More details can be found on our new website: www.gasolec.com
We invite all readers to visit our stand to discuss and find out how we can cooperate. 
Email: sales@gasolec.com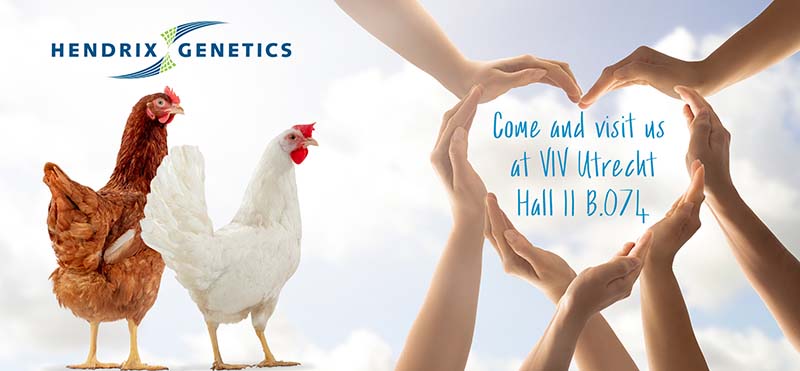 We are happy to welcome you again at the upcoming VIV in Utrecht as it is time to see each other again after such long time! Our booth will be available for you to relax, grab a drink, enjoy a snack, and to have a nice chat with your friends from Hendrix Genetics Layers. Representatives of sales, and product support will be present during the largest European Feed to Food World Expo to answer all your questions related to our chicken breeds and your day-to-day flock management. Looking forward seeing you during VIV Europe 2022! 
Email: layinghens@hendrix-genetics.com
GIORDANO Poultry Plast S.p.A. – www.poultryplast.com – Hall 11 – Booth C050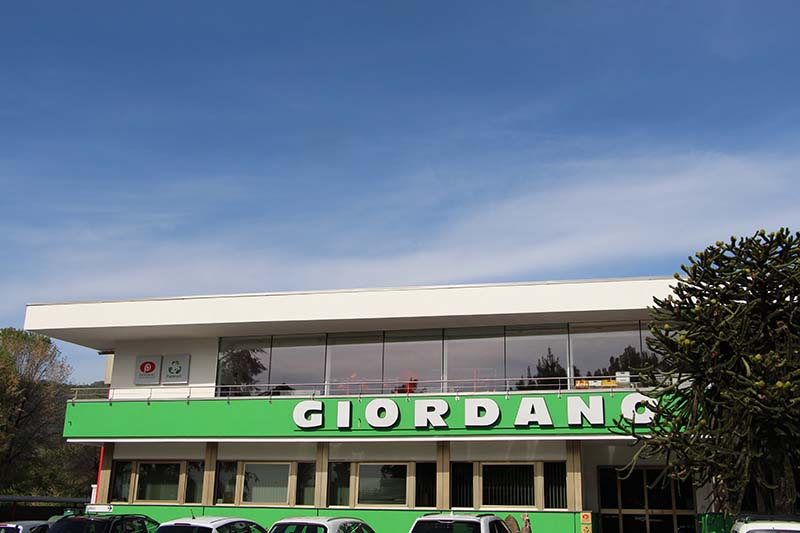 Giordano Poultry Plast S.p.A. participates in the next edition of VIV Europe 2022 with an additional motivation: in fact, 2022 is the year in which the company also celebrates its 60 years of activity! A milestone that the company intends to celebrate during VIV with its distributors and customers. The company's offer extends to all sectors of professional poultry farming: Transport (Coops and Chicks Boxes); Egg Handling (for Consumption and Hatching); Breeding (with Drinkers and Feeders, both manual and automatic).
Email: info@poultryplast.com
Giordano Poultry Plast will also present at VIV 2022 its range of professional devices for the administration of vaccines, to poultry and to other species of zootechnical interest. 
These products are designed, produced and marketed through the dedicated brand: VALERY TECHNOLOGIES, division of Giordano Poultry Plast S.p.A. – www.valerytech.net – Hall 10 – Booth G041
Email: info@valerytech.net
HUBBARD Conventional and Premium – Your Choice, our Commitment! –

www.hubbardbreeders.com

– Hall 11 – Booth A034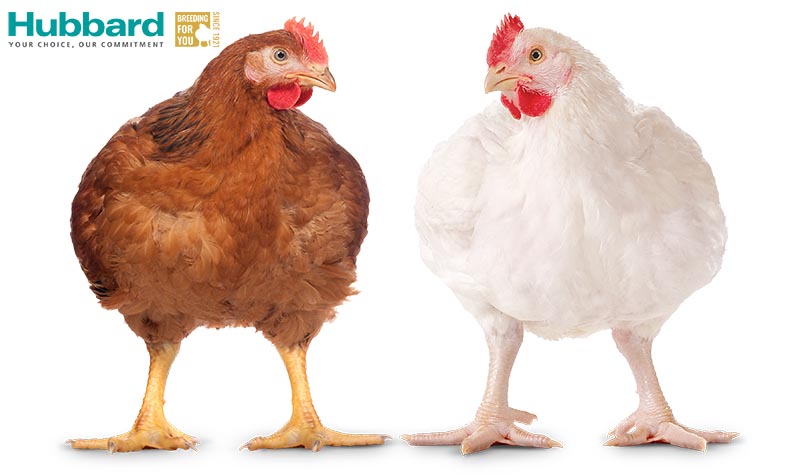 Hubbard is the worldwide preferred choice for the speciality and slower growing chicken markets. The Hubbard Premium product range offers a large portfolio of products with colour differentiation, slow(er) growth and excellent robustness.
The latest addition to the Premium Product Range, the Hubbard REDBRO, gives the best balance for the ECC market in terms of animal welfare, environment, and economics of any commercially available slower-growing breed.
The Hubbard Efficiency Plus female and the M77 and M99 males perfectly match the needs of the conventional broiler markets looking for the efficient production of hatching eggs and chicks, efficient broiler growth, low feed conversion, good conformation and uniformity.
Email: contact.emea@hubbardbreeders.com
HY-LINE International with Agromix/Pluriton –

www.hyline.com

– Hall 11 – Booth D074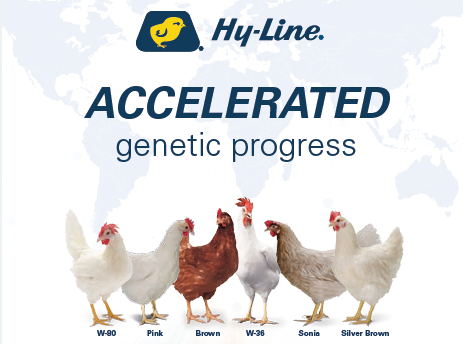 Hy-Line is accelerating genetic progress, putting more selection pressure on increased egg numbers and shell strength while not overlooking other key traits. Egg producers are seeing more saleable eggs from balanced layers suited for their markets, which means more profit for producers.
Hy-Line produces and sells brown, white and tint egg breeding stock to more than 120 countries worldwide and is the largest selling layer around the world. Hy-Line layers are known for:
Strong egg production.
Superior livability and feed conversion.
Outstanding shell strength and interior quality.
Website: www.pluriton.com/e
IMPEX Watering Solutions –

www.impex.nl

– Hall 11 – Booth B060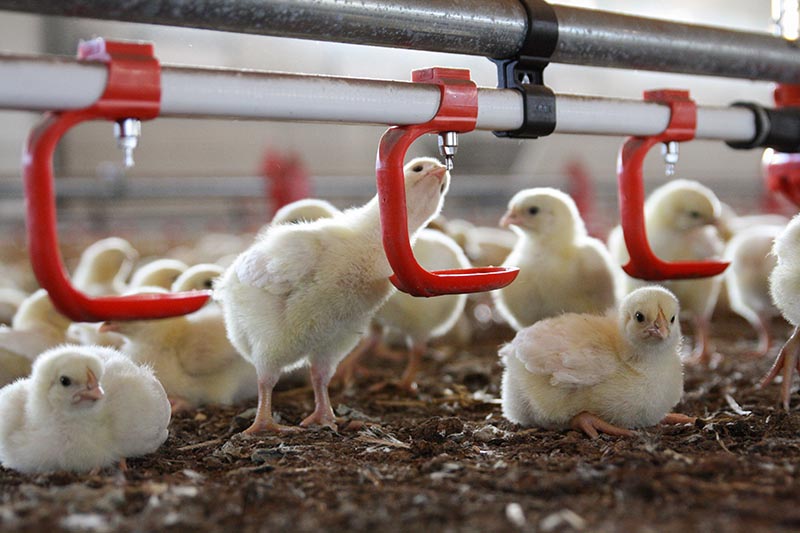 It may not seem like it, but the drinking water plays an important role in the performance of your poultry. Dirty water affects the health of the birds, water wastage influences the house climate, and a poor water supply causes an insufficient water intake. 
All these factors influence broiler growth and layer egg production. Therefore, it is important to not only pay attention to the house climate, feed, and lighting but to the drinking water as well. 
Do you want to know how to improve the performance of your birds with drinking water management? Come visit us at booth 11.B060. Our team is happy to explain all the do's and don'ts regarding drinking water management and how to optimally maintain your drinking water system. See you then!
Email: info@impex.nl
INTRACARE pioneers in future-proof solutions –

www.intracare.nl

– Hall 10 – Booth B071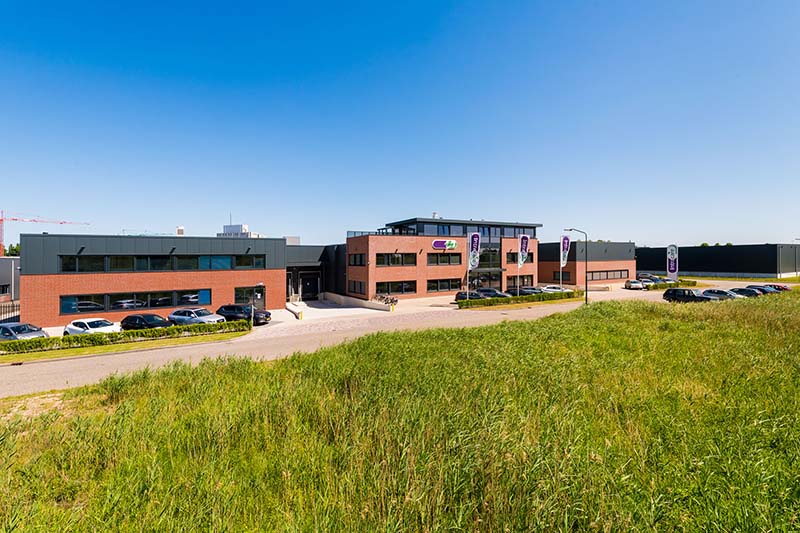 Global challenges related to diseases, pathogens and their prevention are more important than ever. How do we ensure healthy and safe growth together? We believe in smart, safe alternatives that contribute to a better future for everyone involved. We improve the health and well-being of plants, animals and consumers. Our innovative strength creates sustainable growth and financial returns for farmers and businesses. Intracare develops, produces and supplies proven and effective veterinary medicines, biosecurity, hygiene products, nutrients and innovations for sustainable and modern livestock farming, horticulture worldwide. Working with our people in the field, we create products that achieve sustainable growth and reduce the use of antibiotics and pesticides. 
Email: info@intracare.nl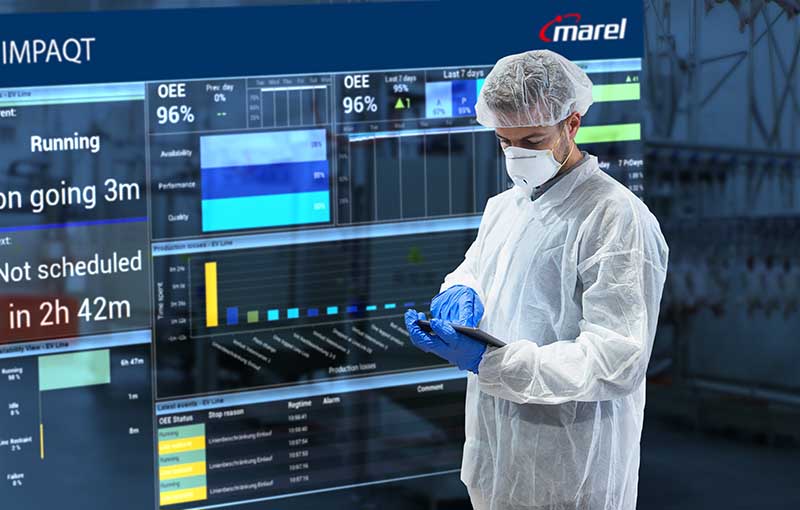 Software and digital solutions will play a significant role in transforming food processing. Poultry processing equipment that communicates and interacts with each other can bring important efficiency benefits. At VIV Europe 2022, Marel will present innovations in primary, secondary and further processing that are all ready to connect. Several ground-breaking premieres in the areas of evisceration, deboning, distribution and convenience food production will be shown. 
Marel makes unique connections to achieve real-time insight into the poultry processing plant's productivity. Not just the IMPAQT software program for the primary process will be highlighted at VIV Europe, but also multiple software solutions that enable machine-to-machine communication for a seamless connectivity upstream and downstream.
Marel's expertise in connectivity delivers data-driven decision-making, real-time process control and insights, end-to-end traceability and production efficiency.
Email: info.poultry@marel.com
SmartVac™ from ROYAL PAS REFORM –

www.pasreform.com

– Hall 07 – Booth D074, D075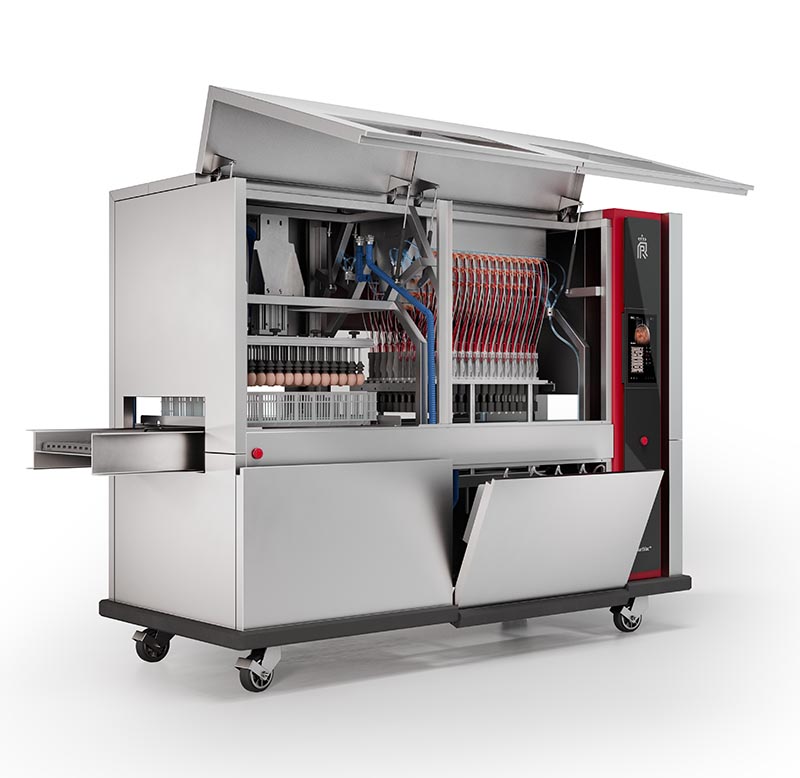 Next generation in-ovo vaccination and nutrition
Royal Pas Reform announces the launch of its latest innovation in early nutrition and animal welfare-friendly production practices: SmartVac™. This new, patented technology allows 100% safe, consistent and accurate in-ovo vaccination and nutrition. It delivers the injectables only into the amniotic fluid, thus preventing possible injury to the growing embryo. SmartVac™ enables the poultry industry to apply a wide range of vaccines in-ovo, including Gumboro, Marek, ND and Coccidiosis vaccines. This is optionally performed in combination with nutritional components. The Embryo Soft Touch® sensor on the injector allows automatic and individual adaptation of the injection depth to each single embryo, regardless of egg and embryo size. For more information visit, www.pasreform.com/smartvac.
Email: info@pasreform.com
Data-driven solutions by PETERSIME –

www.petersime.com

– Hall 7 – Booth B010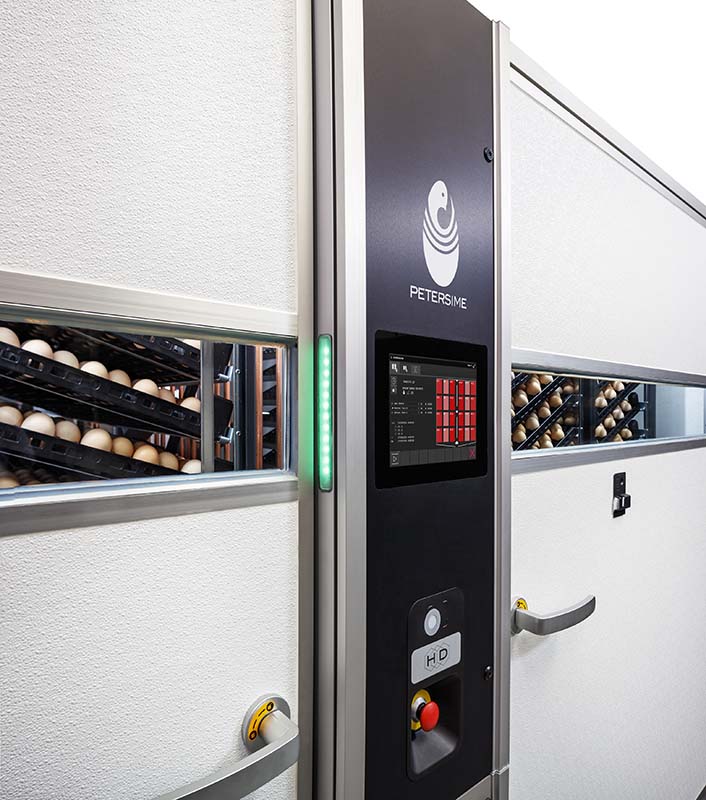 Petersime offers innovative hatchery technologies with one main aim: to introduce solutions that maximise the return on investment for the entire lifetime of the hatchery. 
With a focus on X-Streamer™ and Eagle Trax™, Petersime will showcase its intelligent incubator and cloud-based solution that turn data into maximum performance. The approach to use big data for better overall poultry performance has a positive industry-wide impact as well as important advantages to the individual hatchery. 
Want to know what Petersime's data-driven solutions can do for your business? Come and visit the Petersime booth! 
Email: info@petersime.com
RIVER SYSTEMS –

www.riversystems.it

– Hall 12 – Booth C052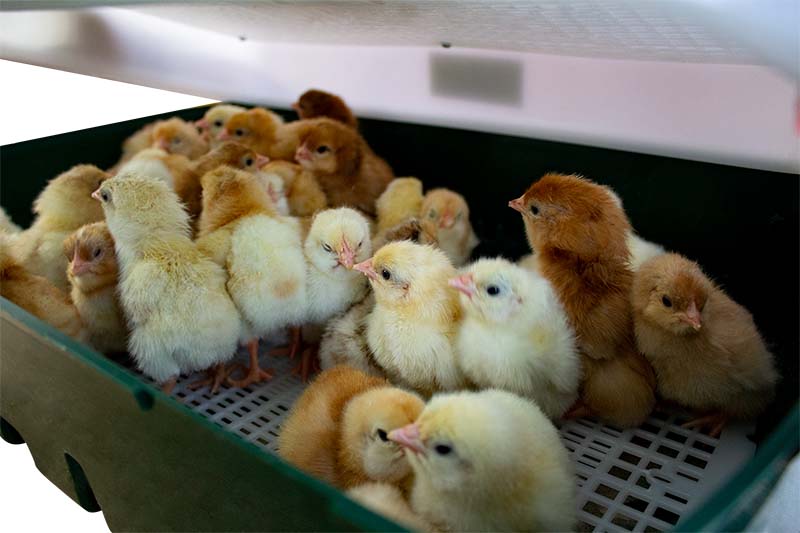 VIV Europe 2022 is the perfect opportunity to meet River Systems and discover the latest developments in its range of poultry equipments for hobbyists and small farms.
Expectations are very high for the ET TOP incubator with Wi-Fi connection: it is fully integrated with the free River CovApp application. CovApp permits you to monitor and modify the incubation parameters from your smartphone, even remotely.
It will also be interesting to get your hands on Stabila, the patented egg stabiliser for incubators as well as see first-hand a selected range of feeders, drinkers, mills and maybe more… i.e. the brand new "Caleo" heating plate, which provides chicks with a constant and uniform heat thanks to its innovative design and patent-pending technology.
Email: info@riversystems.it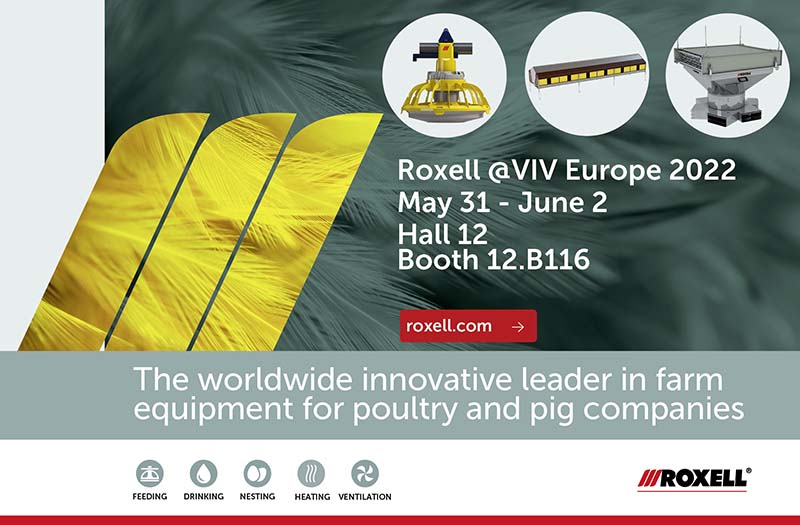 Roxell is exhibiting at VIV Europe 2022 together with Holland Heater.
Roxell BV is a worldwide innovation leader in farm equipment for poultry and pig farms. Our portfolio consists of a high-quality range of solutions in automated feeding, drinking, nesting, heating, ventilation and control systems. Innovative and durable house systems that help your farm grow. Every Roxell product that goes to the market is highly valued for its excellent quality, durability and outstanding production results.
Holland Heater BV develops, produces, and sells a complete range of hot-air heaters and fans for heating and ventilating barns and greenhouses. Holland Heater is active worldwide as a leading market player that distinguishes itself through innovation, quality, flexibility, service, and reliability.
Email: info@roxell.com, info@hollandheater.nl
SPECHT Ten Elsen GmbH & Co. KG –

www.specht-tenelsen.de

– Hall 12 – Booth C032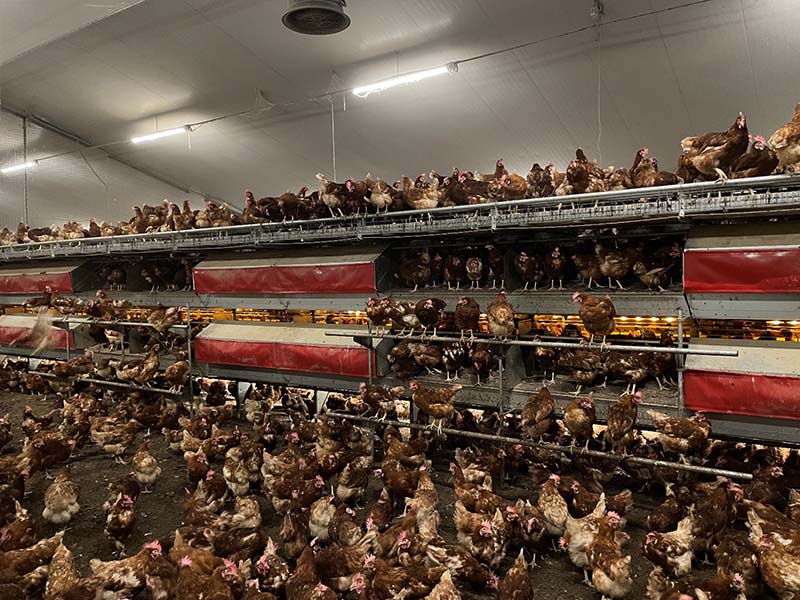 Since 1961, the company SPECHT Ten Elsen GmbH & Co. KG has been working in the branch of poultry equipment worldwide. We have established close and good relations with our customers globally. Our company is at your disposal, if you are looking for: 
systems for laying hens that meet the requirements of EU authorities,
aviary systems for rearing optimally facility the natural bird behavior,
aviary systems for laying hens with low quantity of floor eggs and great egg quality,
a fully mobile laying hens house in free range management,
or cage systems for conventional farming.
Our own production line and modern machines, mostly controlled by CNC or robot, our efficient and helpful team, many years of experience qualifies us to find the best solution for each poultry-farm. We offer every step of the farm construction – from building design over layouts to installation and training of local staff.
Email: info@specht-tenelsen.de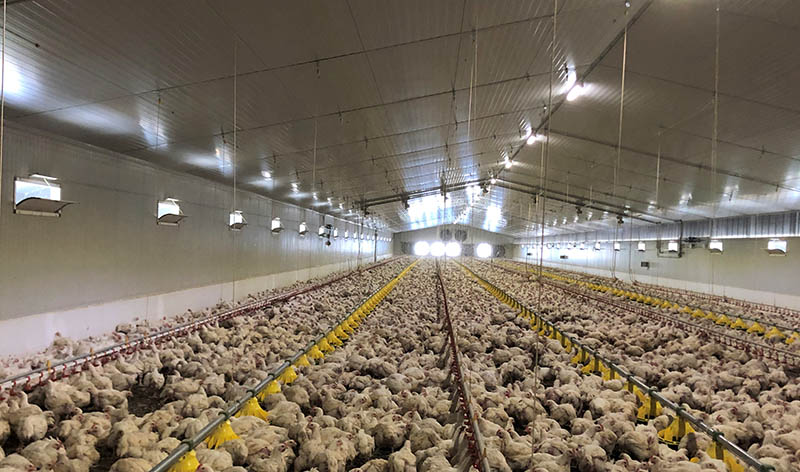 SPEROTTO will be attending VIV Europe 2022 exhibition in Utrecht from May 31st till June 2nd. With 59 years experienced in the supply of top quality prefabricated poultry houses and state-of-the-art poultry equipment worldwide, SPEROTTO is a leading international company in innovation and service provider for poultry. We are waiting for this exhibition with enthusiasm, to help poultry investors, who are going to start new poultry projects, to realize them in an easy and profitable way, with our modern technologies. We will be very glad to welcome them at our stand.
Email: emuraro@sperotto-spa.com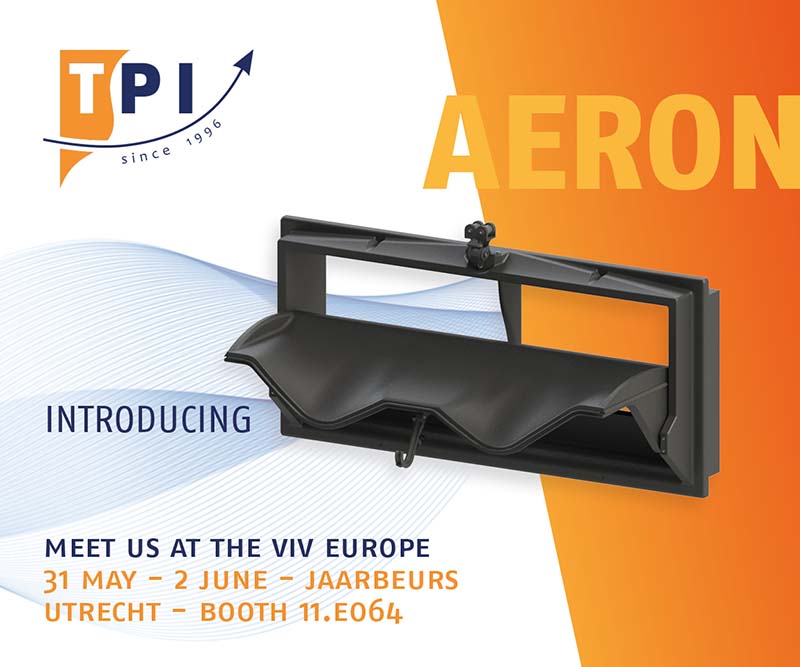 A simple breath of fresh air
Ventilation and climate control is often a minor post of investment when it comes to building poultry houses. It is therefore overlooked and not always carefully planned. A simple breath of fresh air however is all it takes to make the difference. Well-planned ventilation systems optimize flock performance and decrease energy costs. Insulation also plays a big part in energy efficiency. 
As a producer of polyurethane ventilation components for the agricultural market, we are always ready to offer advice. TPI-Polytechnics is celebrating 25 years of agricultural ventilation and we are here to help. Visit us at the VIV Europe in hall 11 at booth E064 and come see the newest air inlets and chimney developments, or simply discuss optimization of your existing system, we're here for you! Let's talk ventilation!
Email: info@tpi-polytechniek.com
VAL-CO –

www.val-co.eu

– Hall 11 – Booth E034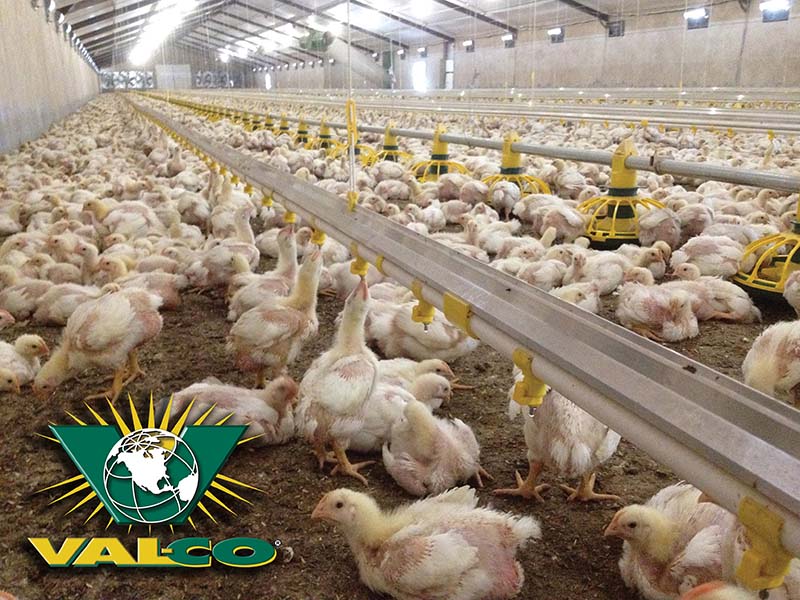 Visit VAL-CO at VIV Europe 2022, in Booth 11.E034 to see ways in which we can help you succeed with your production operation. The FUZE ProLine Feeder allows you to choose from 3 grill styles & 2 pan depths. In multiple integrator-run feed trials, we beat the competition every time. It's only natural the best poultry drinkers in the world should accompany a great feeder. Multiple flow and triggering options give your birds the right amount of water. Upgrade to the VAL-CO system and see better feed conversion & higher daily gains. With a complete line of products, VAL-CO provides consistent performance, responsive service, innovative solutions and cost-effective results. We help you grow at VAL-CO.
Email: info@val-co.com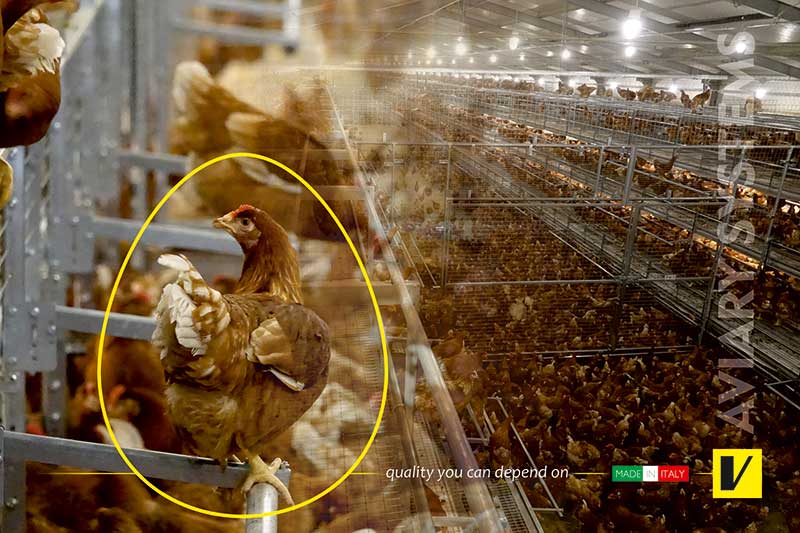 VALLI, for over 60 years is on the market with its own poultry equipment, it has focused in the last decade on the study of optimal and innovative solutions for alternative aviary systems, successfully sold all over the world, where the growing recognition of market certifies its proven excellence.
Valli will be present at the Utrecht fair, with the "Volo Baby Area" models for the rearing of pullets, the "Volo Piramide Plus", "Volo VLV Plus", and "Volo Vita" for layers.
During the fair Valli will present a new model "Volo Volare", the result of study and engineering to guarantee new solutions and optimize the density of animals adapting to existing structures, guaranteeing continuous research for the best sustainable breeding, looking at the animal's welfare and system performance.
Email: info@valli-italy.com
VENCOMATIC GROUP, the move into Precision Farming solutions –

www.vencomaticgroup.com

– Hall 11 – Booth C064
Almost 40 years ago Cor van de Ven introduced the automatic breeder nest. This nest did not only revolutionize the industry, but it also set the foundation for what is now the Vencomatic Group. We stand for sustainable and poultry-friendly solutions for housing equipment (Vencomatic, Van Gent), egg handling (Prinzen), and climate control (Agro Supply) based on a thorough understanding of the bird, her well-being, and her eggs. At VIV Europe, we will demonstrate how the availability of data is of great importance, how smart data can help our customers to move into predictive precision farming. For instance, collecting and analyzing data taken from automated nest systems into egg handling processes can deliver valuable insights allowing farm managers to optimize business processes and move into faster and more accurate decision taking.
Email: info@vencomaticgroup.com 
VICTORIA Incubators: VICTORIA, world leader in the production of poultry incubators since 1924 –

www.incubatricivictoria.com

–  Hall 07 – Booth E072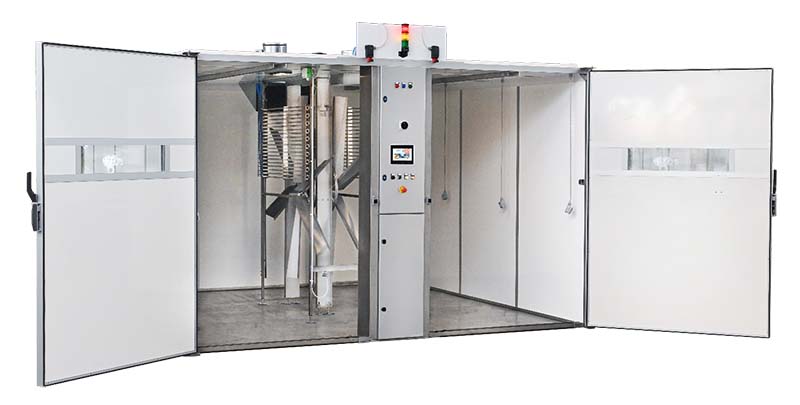 Renews and confirm its continue research and effort in order to apply its new technologies to its products as answer to a more exigent clientele. To this effect, Victoria introduces newly conceived incubators for 38.880 eggs of capacity, specifically designed to Vaccine Laboratories.
The Victoria focus for this range destined to Laboratory use, will be as well on the important novelties lastly introduced on the new software and special cabinet. The processing of the new Lab Victoria linea is unique and customized to achieve the maximum results while applying to Laboratories rules.
Email: victoria@victoria-srl.com