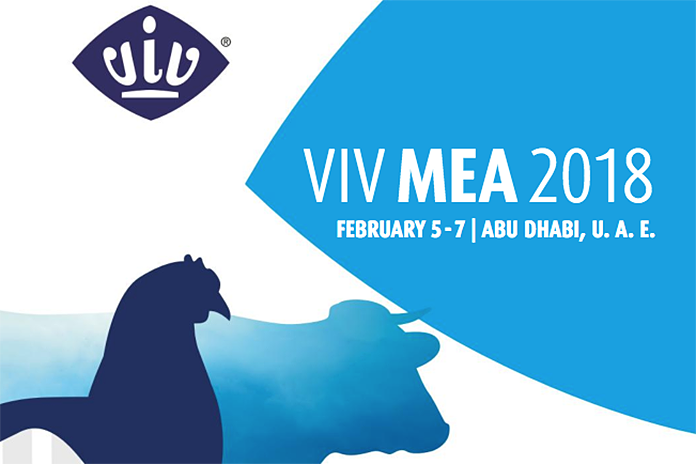 VIV MEA was launched in 2016 as a biennial hub dedicated to serving animal protein providers from the Middle East and Africa to Iran and the countries of the Indian sub-continent.
This year it returns to Abu Dhabi, the capital of the United Arab Emirates, between 5th-7th February and it will once again be occupying the ADNEC National Exhibition centre in Abu Dhabi. There will be also a full programme of conferences arranged by VIV worldwide in association with numerous industry organisations, covering all animal protein sectors except pork.
"We are determined that the 2018 edition of VIV MEA in Abu Dhabi will build on the great start achieved by the event in 2016 by again bringing a very international platform for business at ADNEC. We are forecasting an increase to 8,000 for the number of visits in February, which would mean 28% more than last time. With the purpose of bringing the top people in the industry to Abu Dhabi, at the heart of the Middle-East/North Africa (MENA) region, we as the organisers have been developing tailor-made programmes to welcome targeted delegations from key countries regionally such as Saudi Arabia, India, Indonesia, as well as Morocco, Iran and Egypt," Renate Wiendels, VIV MEA show manager, said.
Show Times:
Venue:
5 – 7 February, 2018
10.00 – 18.00 hrs
Khaleej Al Arabi Street
Abu Dhabi, U.A.E.
ARION FASOLI – Hall 6, Booth C084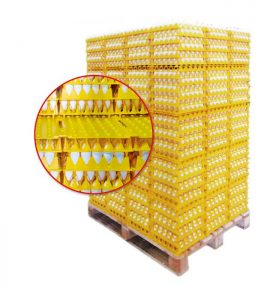 For the first time, ARION FASOLI will participate in VIV MEA 2018 (Hall 6, Booth C084) presenting, in addition to its historic range of products for breeding, some new products, such as the new DINDO line, in the two versions TAY and NUTRA. The new palletizing system ARION'S DIVIDERS will also be showcased during the exhibition. Visit us at VIV MEA 2018! Arion Fasoli Staff will be happy to answer all of your questions.
AVIAGEN – Future growth powered by new genetic developments and consistent supply booth – Hall 5, Booth D035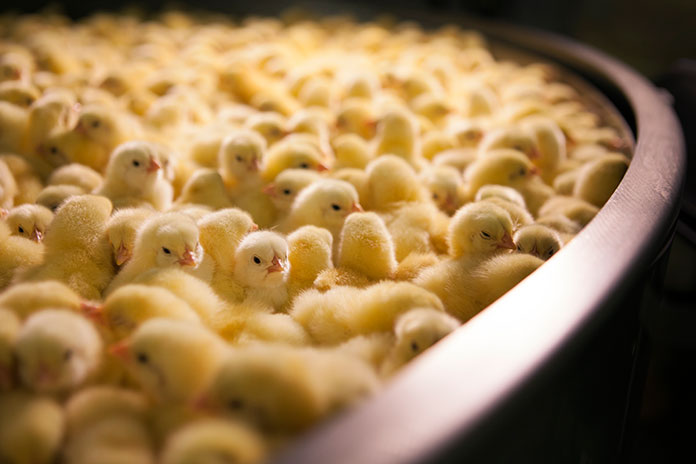 Strategies aimed at putting customers first, developing market insight, maintaining a diverse genetic pool and uninterrupted supplies will sustain Aviagen's distinct advantage in product development and supply.
While the demand for parent stock will grow 2.0% in 2018, disruption from bird flu continues to challenge supply. Compartmentalisation, approved in the UK and US for Aviagen, offers customers continuous supply when an Avian Influenza outbreak occurs in the source country.
Aviagen has the genetic programs for each region based on market needs, bird management and other factors.
The company has 4 commercial brands, Arbor Acres®, Indian River®, Ross® and Rowan Range® and a rich gene pool of pedigree lines to develop future products. The company has invested in compartment status and is continuing to diversify its production footprint to offer multiple options to maintain supply to customers and provide 'performance that sells.
Visit Aviagen at VIV MEA 2018 in Abu Dhabi, Hall 5, booth D035!
AVIAGEN TURKEYS – Hall 5, Booth D035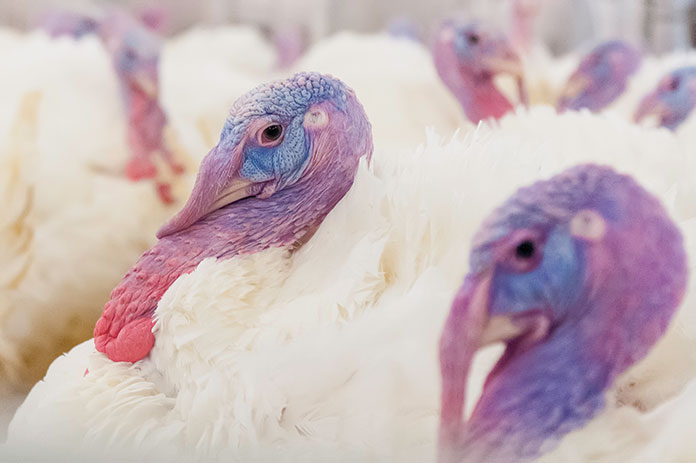 Aviagen® Turkeys will have representatives at VIV MEA 2018 promoting the turkey lean protein. As a recognised leader in turkey genetics around the globe we will be there to explain advantages that turkey can bring.
Visit Aviagen Turkeys at VIV MEA 2018, Booth number D035, Hall 5.
AWILA Anlagenbau GmbH. Quality Made in Germany – Hall 7, Booth C 126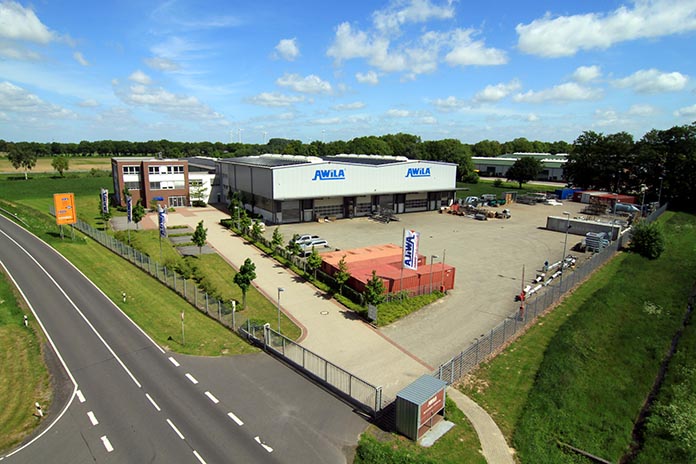 Founded early last century as a machine manufacturer for agricultural equipment, AWILA developed into an internationally operating company for animal feed production technology.
AWILA designs, develops and manufactures machine plants and turn-key solutions for the production of animal feed serving the feed industry as well as the farm feed sector.
A wide range of production handling and processing bulk material is designed, manufactured and installed by our team based in North-West Germany, a region known as Europe's "Silicon Valley" for agricultural technology. A major part of our value package is enlargement and modernization of existing feed mill plants as well as feed conditioning and individually tailored service concepts.
Over the years AWILA has built a solid reputation in worldwide agricultural business. The long-term satisfied customer is at the centre of AWILA's business attention.
Customers benefit from AWILA's experience gained in a large number of productive solutions made in Germany and operating in all regions of the world. A highly committed team of well-versed professionals and qualified engineers is focused on increasing your company's competitiveness – wherever in the world your business is located. If requested, our experienced team will install the plants on site, providing commissioning, installation and staff training.
AWILA: over 100 years of quality and professional responsibility. Reliable, fast and efficient Service – 24 hours a day, 7 days a week.
AWILA is looking forward to welcoming you on its exhibition booth (Hall 7, C 126) at VIV MEA 2018.
BARBIERI's wide range of products – Hall 5, Booth A018 – www.barbieribelts.com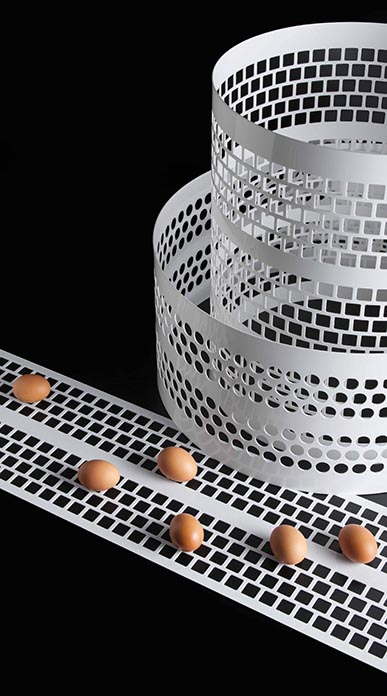 The production of egg conveyor belts, extruded belts and ropes is the final act of a long process that begins with the choice of the best raw materials and continues with the production of high quality yarn. Barbieri offers its customers a wide range of products:
– Egg conveyor belts made of polypropylene, polyester and jute in different colours and measures from 50mm till 360mm.
– Extruded perforated polypropylene egg conveyor belt in width from 200mm to 500mm.
– Manure belt in different thickness starting from 0,8mm to 3mm and widths starting from 500mm to 2500mm.
– Perforated manure belt for dry systems.
– Perforated polypropylene floor for broiler cages.
– Polypropylene, polyester and polyethylene ropes in various sizes for feeding and drinking systems. 
Better for farmers, better for birds: BIG DUTCHMAN equipment for modern poultry farming – Hall 5, Booth A035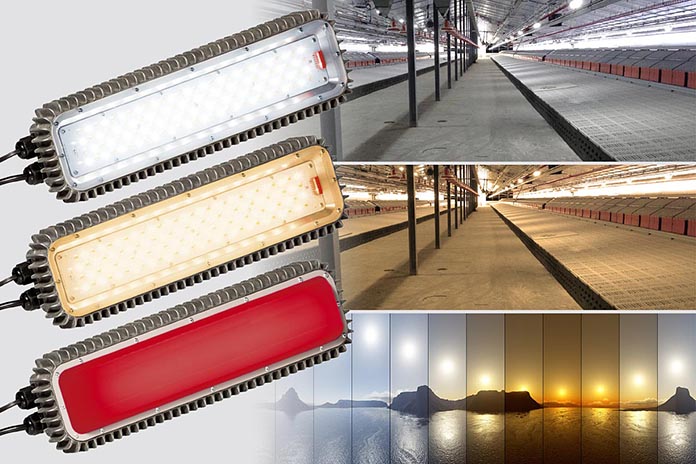 At VIV MEA 2018, Big Dutchman will present a great number of products for modern poultry production. The exhibits on display include MaleChain, the world's first chain feeding system developed exclusively for the feeding of male breeders, as well as clever LED solutions for efficient lighting of poultry houses.
In addition, the world market leader from Germany will show true classics such as its Univent poultry cage, the group laying nest Relax, and much more.
BIOCHEM – Hall 8, Booth G141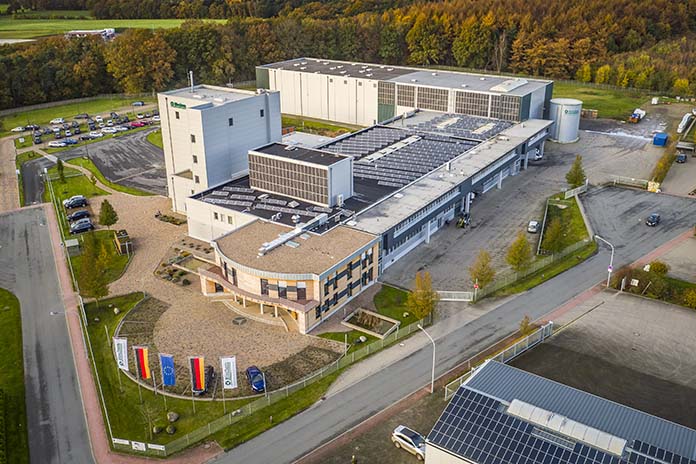 Based in Lohne (Germany), Biochem develops and markets feed additives for animal nutrition and veterinary medicine. In compliance with GMP+, QS, DIN EN ISO 9001: 2008 and HACCP standards, Biochem produces high-quality supplements and feed additives in powder form along with water-soluble products, pastes, and liquids for pigs, poultry, ruminants, and horses. Founded more than 30 years ago, Biochem has more than 250 employees with branch operations and a distribution network in more than 60 countries across the globe.
Among others, Biochem will present it's broad range of probiotics and prebiotics (GalliPro®, TechnoMos®), Mycotoxins (BioTox®-Range), organically bound trace minerals (E.C.O.Trace®) and Farm concepts (BioSol, LiquiShine), which support veterinarians and livestock owners in current challenges of animal health, such as reduction of antibiotics and improvement of animal welfare. You will find us in Hall 8, Booth G141.
CORTI Zootecnici – Hall 6, Booth B089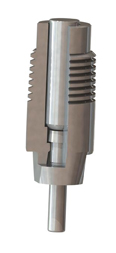 Amongst the 14 standard nipple drinkers offered by Corti, the new 4004 is the one set to have the front line. This full-metal drinker, developed to offer the lowest opening force possible at 1 (one!) gram, has also been fine tuned to be able to work with higher water columns and deliver water flows up to 120 cc/min, making it a perfect fit for all the life stages of your flock.
As all Corti drinkers, the 4004 is offered both trayed or as part of assembled drinking lines, making Corti the one-stop-shop for drinking systems. Moreover, as the whole Corti product range (including drinkers, pressure regulators, piping and fittings), the 4004 comes from a single productive centre in Italy handling from design, prototipation and tooling to final assembly and testing. This means that beside rapid handling of the orders also an efficient product customization is possible, with our custom-specs drinker being something worth learning about for all poultry systems integrator.
EUROSILOS SIRP – Hall 7, Booth E161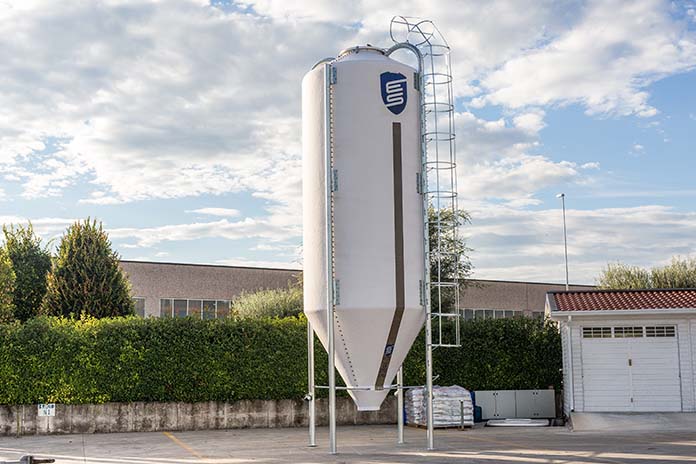 The company Eurosilos SIRP dates back to the early seventies: we manufacture modular fiberglass silos for livestock farms, which comply with the static international regulations and are awarded of quality certifications.
We also provide innovative and tailor-made transport solutions for filling and discharging our fiberglass silos, such as tubular conveyors, flexible augers and bulk feed wagons.
Our storage installations match the requirements of poultry, dairy and grain industries. We will exhibit in VIV MEA (Hall 7, Booth E161) and we are proud and eager to welcome your visit, while our extensive experience will be shared to come up to any needs you may have about our product range.
FACCO – Hall 5, Booth B011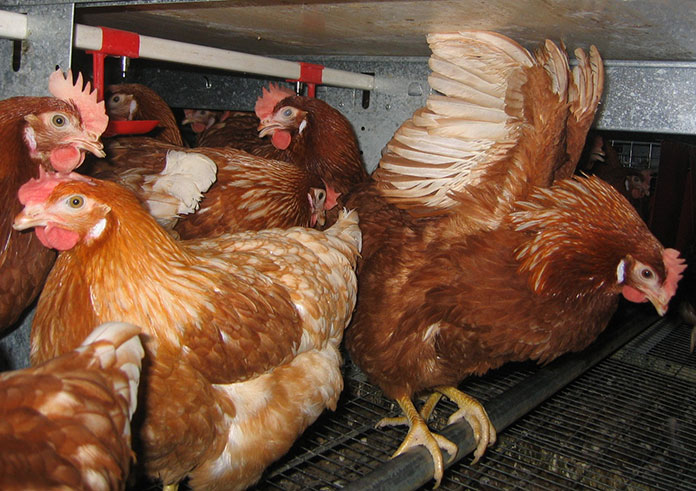 Facco's success is built on more than 60 years of innovation and commitment to the Poultry Breeders, layer, hens, broiler, and one-day-old chickens. The company focuses on what they do best, developing management systems in breeding poultry for the production of eggs and meat with the best high quality performance and high standards of health and hygiene, adapted to all climatic conditions on all continents. This total capability permits FACCO Poultry Equipment to develop the latest generation of management systems of poultry productions, through its high level of system integration, thus meeting the most demanding current and future operational requirements.
Wherever you are around the globe, irrespective of how large or small the project is, FACCO can design, manufacture, supply and install a bespoke solution for your POULTRY FARM.
Facco is looking forward to seeing visitors and clients at the VIV MEA 2018 exhibition at booth B011 (Hall 5).
GIORDANO Poultry Plast – Hall 6, Booth B072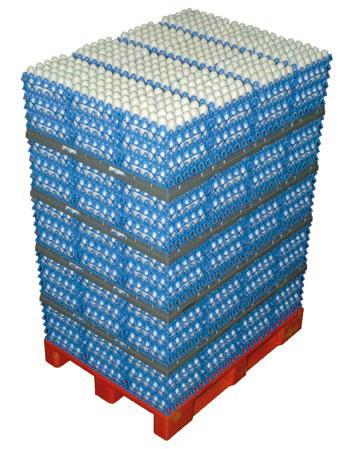 Giordano Poultry Plast, a leading multinational plastic moulding company, specialized in the production of poultry equipment, will be present at the upcoming edition of the professional exhibition VIV MEA 2018, which will be held in Abu Dhabi, at the booth B072, Hall 6. Established in 1962 under the name of Avicolplastica and since 1974 as Giordano Poultry Plast, a handicraft company specialized in plastic equipment for poultry farming, the company has grown regularly over more than half a century to reach a very international dimension, both in sales and in production.
The product range, probably the largest in the world dedicated to professional poultry sector, covers all areas of production, from livestock to transport, from incubation to vaccination, to the handling of final poultry and egg products. The innovative use of plastic material has provided significant added value to the company's production, in terms of practicality, lightness, environmental sustainability, hygiene. To these advantages, new innovations have recently been added, such as the ability to electronically trace some equipment at the poultry farms' interior or the addition to plastic materials of active antibacterial ingredients.
The headquarters of the Company is located in Italy, in Caraglio (Cuneo, Italy), where more than 80 people are employed, the production subsidiaries are in Mexico, Argentina, Egypt and Malaysia. The Giordano family totally controls the group, with Osvaldo Giordano, President and sons Oscar and Enrico, Managing Directors. 95% of the group's production is exported to more than 65 countries.
HENDRIX GENETICS – Hall 6, Booth C061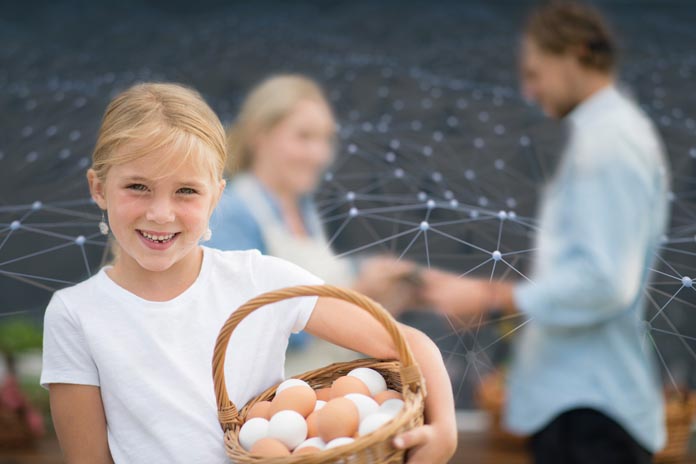 Hendrix Genetics invites you to its booth at VIV MEA, where the company will be exhibiting all genetic brands for turkeys (Hybrid Turkeys), layers (Dekalb, Shaver, Bovans, ISA, Hisex, and Babcock), aquaculture (Troutlodge and Landcatch), and traditional poultry (Sasso).
Members of our global team, including sales and technical service representatives, veterinarians, and senior management will be waiting to greet local and international guests. We will be available to discuss our ongoing investment in the industry and dedication to supplying quality genetics throughout the value chain.
Hendrix Genetics strives to create value for the animal protein value chain through constant innovation, collaboration, and continued focus on sustainability.
Come see us (Hall 6, Booth C061) to find out more about how this can apply to your business.
HUBBARD Conventional and Premium; Your Choice, Our Commitment! – Hall 5, Booth D041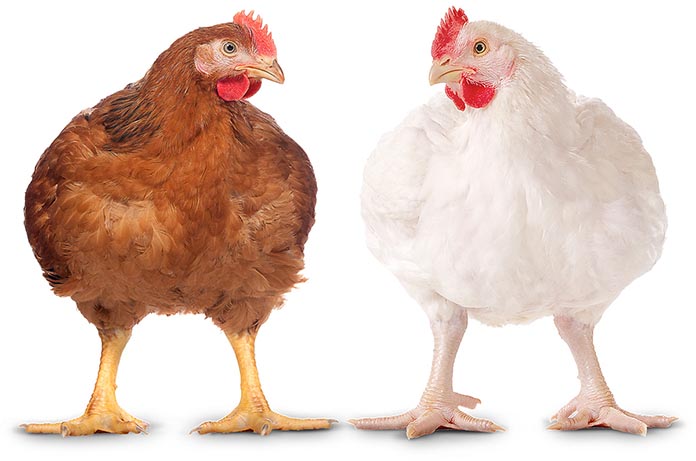 Hubbard's Conventional product range is highlighted by its highly productive breeder females mated with the white or yellow skin males, tested best in class for fertility and FCR.
The recently introduced Hubbard M22 male delivers additional breast meat for the debone markets.
Hubbard, global leader in the Premium market, offers a wide range of products with color differentiation, slow(er) growth and excellent robustness responding to changing consumer demand for higher animal welfare standards and quality.
IMPEX – Hall 5, Booth E029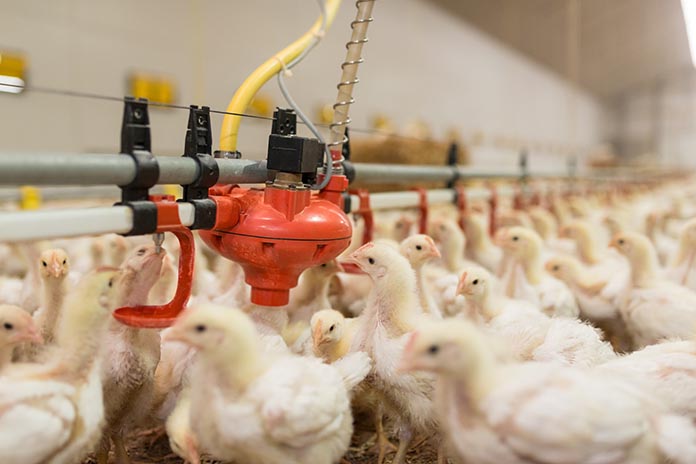 The 2nd Edition of VIV MEA will be held from February 5-7 2018 in Abu Dhabi, U.A.E. Impex will join this exhibition with our own booth where we are at your service to tell you all about the innovative drinking systems we can provide you with.
We will also showcase our I-Flush total hygiene solution that allows you to flush the drinking lines fully automatically. We are looking forward meeting all the poultry professionals and getting in touch with all of you. We hope to see you at our booth Hall 5, Booth E029!
Experience the power and quality of the INTRACARE liquid feed supplements – Hall 8, Booth G122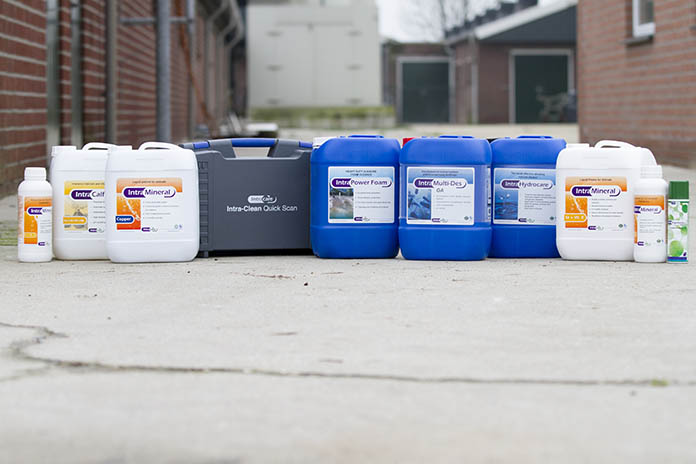 Intracare offers a balanced range of feed supplements that improve animal health and welfare. Within the huge offer of feed supplements on the market, Intracare stands out due to the quality of its products. The result and the use of high quality raw materials are furthermore significant parameters.
The use of feed supplements with poultry may be necessary in order to prevent diseases and declining results. It is vitally important that a feed supplement can do its work rapidly, and in order to reach the animal quickly and to guarantee the maximum intake of feed supplement, Intracare opts for supplying these products through drinking water.
This has the following advantages:
Extremely rapid intake of the nutrients and thus quicker results;
Flexibility in relation to the product's deployability for each individual animal-housing unit;
Through drinking water, essential nutrients reach the animals sooner than through dry feed;
Weaker animals will eat less, yet they always continue drinking.
One of the famous feed supplements is Intra Calferol
Intra Calferol is a concentrated supplement based on chelated calcium, vitamin D3 and magnesium. Intra Calferol is a pH-neutral product with extremely stable vitamin D3 properties. The product contains various calcium acids, including a calcium chelate that can be absorbed well. Vitamin D3 is an essential element for calcium balance in the blood, bone construction and the eggshell-quality. The magnesium in Intra Calferol ensures good calcium formation, thus guaranteeing a strong calcium structure in the bones and/or eggshell. Intra Calferol can be easily applied by the drinking water of the birds and causes no pollution in the drinking system.
JAMESWAY – Hall 5, Booth D048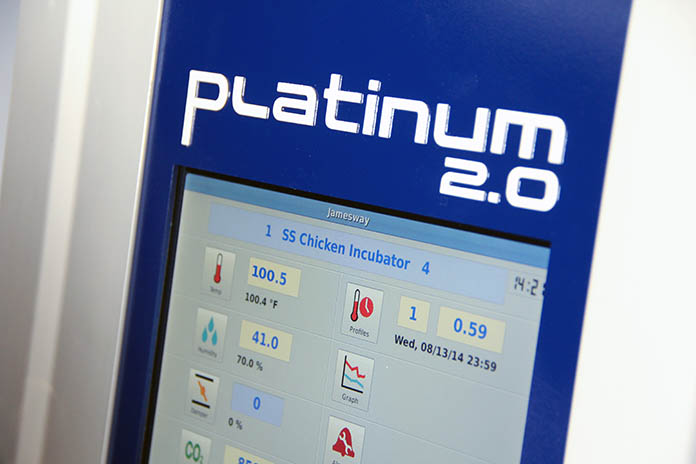 A Worry Free Hatchery is a state of mind. It is knowing that your equipment is solid, that your HVAC is efficient and that your embryos are nestled in the perfect environment.
Jamesway is the partner you need to hatch quality chicks with complete confidence.
Our booth at VIV MEA will feature our Platinum 2.0 Single-Stage machine: the most reliable and easy to use incubator on the market. It includes many features as standard: a complete set of racks, S.P.I.D.E.S. capability in every machine and outstanding maintenance and energy efficiency. Our specialists are on hand to answer all of your hatchery questions.
MAREL POULTRY – Towards automated processing in the Arab world – Hall 6, Booth C085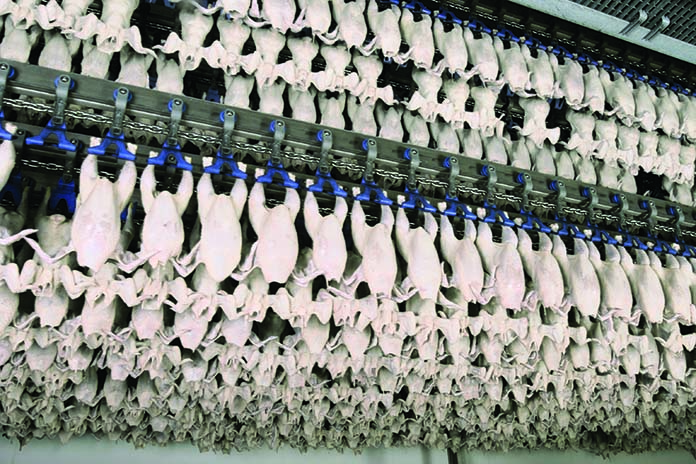 During VIV MEA 2018, Marel Poultry will focus on semi and full automation of poultry processes, as this is the road that lies ahead of many Arabian processors.
In Arabian and African countries, processing plants are growing in size and therefore the level of automation needs to increase too. Marel Poultry is able to supply the appropriate, tailor-made systems and services which provide just the right level of automation.
Focus will be on the Stork Nuova eviscerator, our renowned plucking solutions and ChillingControl, which automatically adjusts air chilled tunnel settings to the load being handled.
MEYN innovates the future at VIV MEA 2018 in Abu Dhabi – Hall 6, Booth E084 –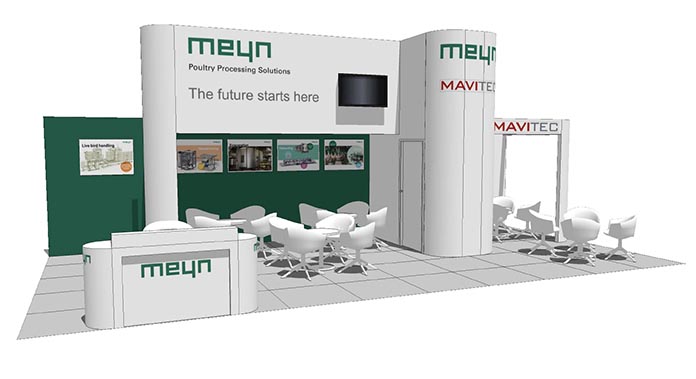 Meyn, the market leader in poultry processing solutions, will present several solutions for cut up and deboning. Especially for the MEA markets Meyn has many poultry processing solutions tailored to that local market. Solutions that can easily be extended from 3,000 to 13,500 birds per hour.
Meyn has always been an important innovator for the industry. But what makes Meyn stand out is that innovations are only announced when reliable. Before releasing to the market many tests have been conducted and succeeded at customer sites around the world. All innovations are developed with the customers' need in mind. Because more yield, low cost of ownership, maximum food safety and the highest food quality are the best predictors for a bright future with sustainable profits.
Meyn is showing many innovations on the company's 40 square meter stand. Visitors are welcome at the Meyn pavilion (Hall 6, Booth E084). A pavilion that has been redesigned to match the new Meyn corporate identity. Commercials staff and product specialists from Meyn HQ, and the Meyn agents look forward to providing information to anyone with an interest in poultry processing. Discover the latest range to have a very close look at the latest new features.
PETERSIME – Incubators & Hatcheries – Hall 5, Booth E048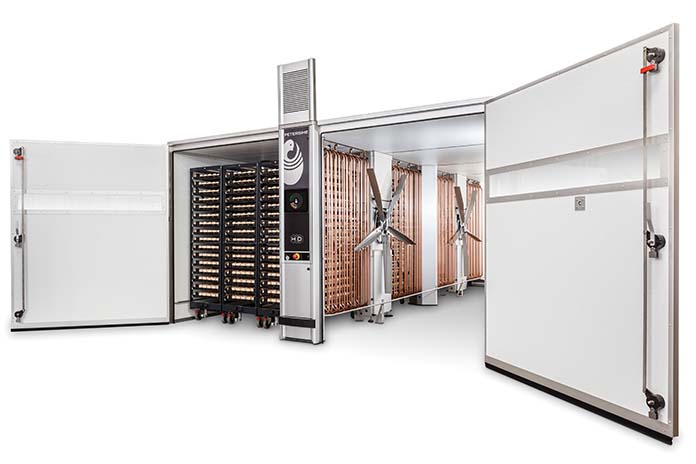 Petersime provides world leading incubators, hatchery equipment and turnkey hatcheries aligned with the expertise and support to maximize return on investment. Through the Operational Excellence Programme™ Petersime provides best practices support on every operational level and becomes a partner for life for its customers.
Headquartered in Belgium with offices in Brazil, China, Russia, Malaysia and India and a worldwide sales network, Petersime commits to a dedicated customer service.
Visit Petersime at Hall 5, Booth E048 where they will spotlight several recent enhancements to their hatchery equipment and vast service portfolio 'Customer Care Commitment'.
Let's meet at RIVER SYSTEMS stand – Hall 5, booth E009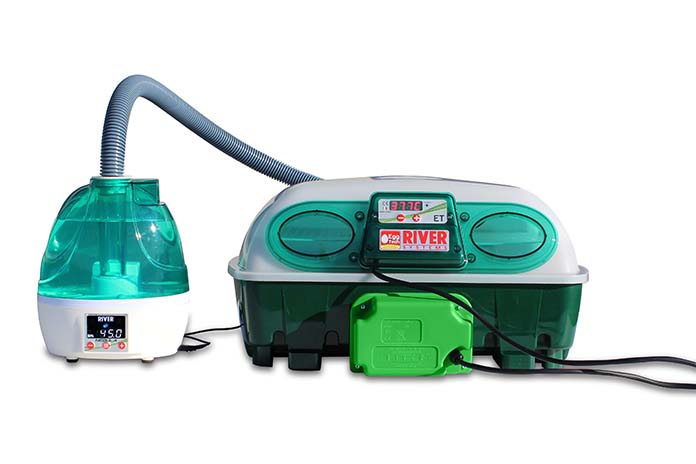 For the second time we will be attending VIV MEA 2018, where we will showcase our latest solution for the incubation sector: NEBULA. This product has been nominated for the Innovation Award FierAgricola Verona 2018, and many international buyers have already had the chance to see it working and acknowledge its advantages.
The complete range of our incubators Egg Tech with capacity of 12,24,49 medium/large eggs will be displayed as well as the newest anti-waste feeders ARCUS, ARCUS GYRO and COMPACTA.
ROXELL, New Natural Beak Smoothing pans for broiler breeders – Hall 5, Booth B034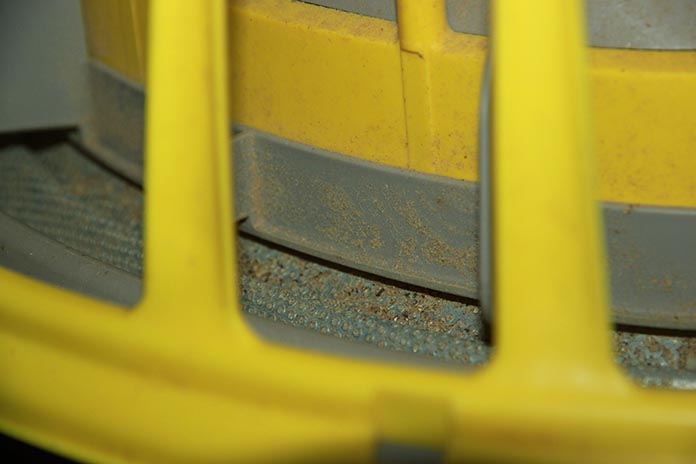 Roxell launches Natural Beak Smoothing for broiler breeders. Roxell developed a feeding system with a rough structure to smooth the beak of the birds. The rough structured bottom pan continuously controls the beak growth in a very natural way, just while the birds are eating.
This new solution ensures a top performance of the birds in compliance with animal welfare regulations. Feed savings, better uniformity, lower mortality and less stress are the key factors in achieving a higher profitability. For more information, click here.
Visit us at AGRICOOL booth (Hall 5, Booth B034) at VIV MEA 2018, Abu Dhabi.
SANOVO TECHNOLOGY GROUP – Hall 6, Booth E096
At SANOVO TECHNOLOGY GROUP we develop and supply process solutions for the egg industry of exceptional quality and reliability. However, we specialize in many other business areas such as enzymes, pharma, hatchery and spray drying which give us the opportunity to interact and build relationships with various prospering industries.
Our innovative engineering for the egg industry started in 1961, and today SANOVO TECHNOLOGY GROUP is the world leader, employing more than 400 people and serving customers all over the world. We believe in personal relations and know that our team of skilled professionals is the key to mutual success and trust. Gathered from all over the world, they provide know-how and deliver the right service and solutions in close cooperation with you as a customer. Stop by our booth E096 in Hall 6 and learn more.
SKA – Hall 6, Booth B061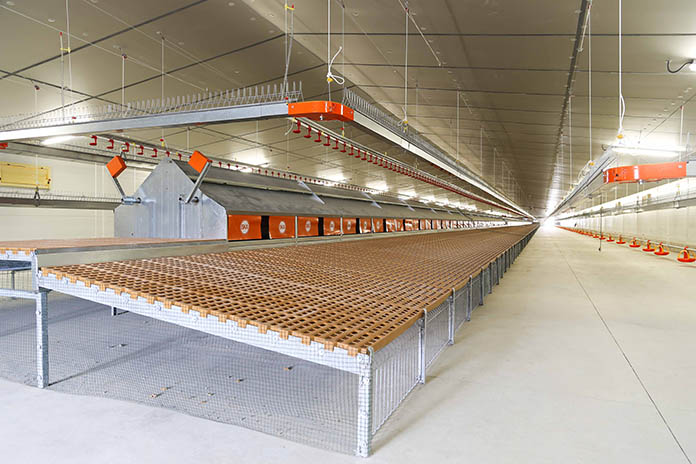 SKA, with more than 60 years of experience in poultry equipment for operations on the floor, has been manufacturing since its very inception the widest range of solutions, each one proven and tested to deliver excellent results. In its continuous aim to offer ever-updated solutions, SKA will welcome you at the stand B061 in Hall 6 (Roots Veterinary & Equipment Supplies, SKA distributor) during the next exhibition VIV MEA, to suggest you the best customised solutions responding to your needs.
Some products displayed in our stand: the Automatic Communal Nest AVIO; FLATLINE, the chain feeder for breeders, pullets and commercial layers, with several combinations; VEGA the pan feeder for breeders; ATOS, the cockerel pan feeder; EOS, designed in detail to meet the feeding needs of the broilers from their early days thorough the end of their growing cycle; LYRA-G for cocks and MIRA, the only quail feeder on the market, which avoids wastages, accidental trapping and injuries to these small birds.
SPECHT TEN ELSEN GmbH & Co. KG – world-wide famous – Hall 6, Booth B061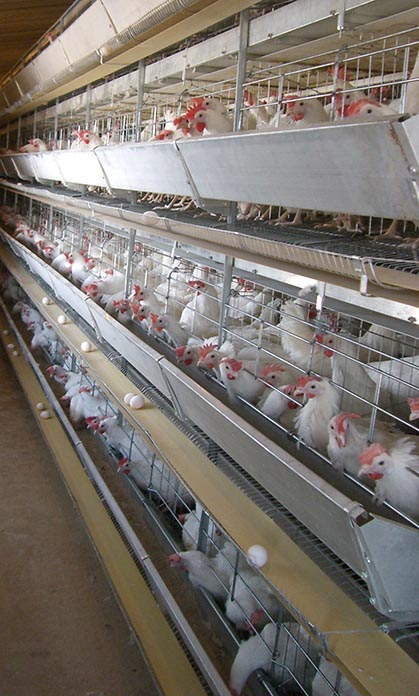 Specht Ten Elsen GmbH & Co. KG is manufacturer and seller of poultry equipment like poultry cage systems for layers, pullets, breeders and broiler.
Today the company offers not only high quality cage systems for all kind of birds, also floor poultry systems, very modern feeding and drinking equipment, ventilation and pad-cooling systems.
During the exhibition "VIV Middle East 2018" in Abu Dhabi, UAE from 5 to 7 of February 2018 the company will showcase the following "Specht" equipment – rearing cages, layer cages and broiler cages – at the stand B061 in Hall 6 (Roots Veterinary & Equipment Supplies, Specht distributor). Visit us at VIV MEA 2018!
TEXHA – Hall 5, Booth C035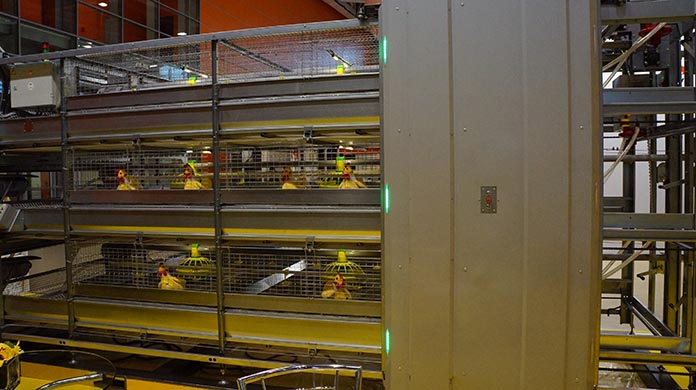 TEXHA at VIV MEA 2018 will represent its innovative technology – cage equipment for broilers growing with the robotized system for unloading birds from batteries. This technology provides the fast and simple harvesting, allows improving of feed conversion, as well as reducing of energy and vet costs. It also minimizes the number of operating staff. Do not miss the opportunity to learn more about innovative poultry equipment!
TWINPACK Special Products – Hall 6, Booth B072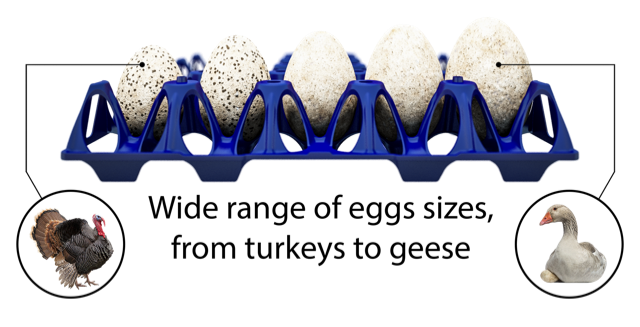 During VIV MEA 2018 Twinpack Special Products and Giordano Poultry Plast, who join a booth (B072 in Hall 6), will show their latest innovations. Beside the existing EggsCargoSystem®, we show the new Jumbo 2.0 egg trays. The Jumbo 2.0 is designed for larger (hatching) eggs and the tray is 100% compatible with the pallet and divider of the EggsCargoSystem®.
We also show our latest egg tray innovation, the XXL 20 egg tray. This tray can carry eggs from turkey to geese. The XXL tray is compatible with the EggsCargoSystem® pallet. With this new tray, we aim for hatcheries who have a need to transport these kind of eggs from farm to hatchery.
For the retailers we show our Eggyplay® consumer packs. Eggyplay is a plastic egg pack for eight eggs based on the principal of Lego®. Eggyplay® comes in various colours and is highly attractive for young children.
VALLI – Hall 5, Booth A023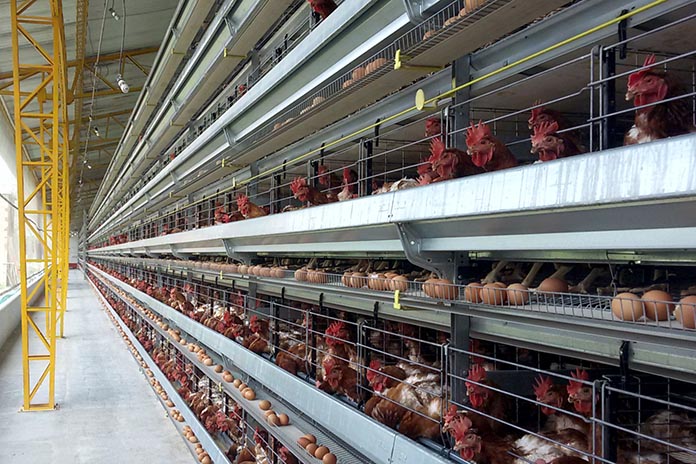 VALLI provides a wide range of products for laying birds from "A" frame cages for tropical climate countries, to manure belted systems with/without manure drying; Enriched multi-tier and Aviary systems to match the requirements of EEC welfare regulations.
VALLI also supplies rearing in standard and aviary configuration, parent stock and broiler cages.
CARE, DURABILITY, FLEXIBILITY, RELIABILITY and SERVICE are key concepts that deeply reflect VALLI's approach. VALLI is pleased to welcome you at POULTEC's booth A023 in Hall 5.
VDL AGROTECH – Hall 5, Booth E026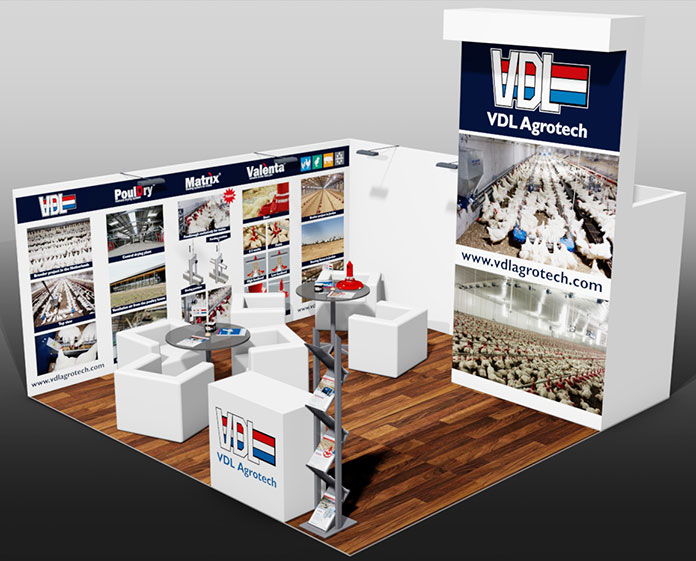 The VDL Agrotech sales team welcomes you to visit them at booth E026 during the VIV MEA show in Abu Dhabi. VDL Agrotech is producer of high quality feeding equipment and is also specialised in turnkey projects for broilers, breeders and manure drying technology. We would like to share our experience and ideas with you and combine them with your local demands and wishes. Area sales manager, Mr. Antoine El Khoury expects a lot of clients from the Middle East region countries.
VICTORIA. State-of-the-art incubators – Hall 6, Booth B061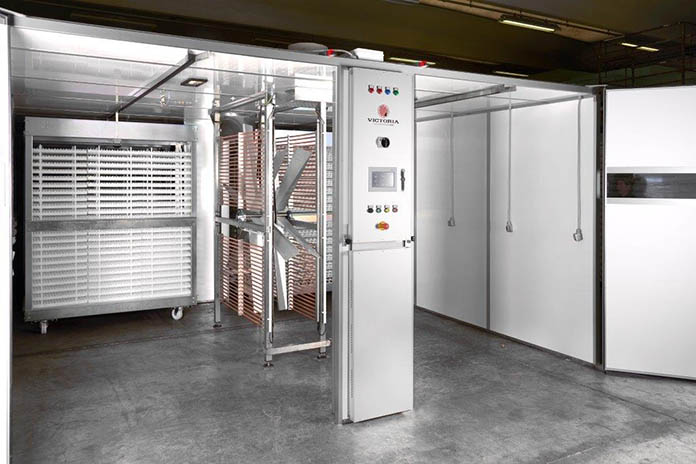 Victoria Srl, the leading manufacturer of high performance incubators in the Middle-East, Southeast Asia and Europe, has released their latest and most advanced incubator ever created – the VIC48.
Developed using the most innovative materials and advanced technologies, it is able to reach new standards of production flexibility, efficiency and production load.The VIC48 has a market leading production load of 48,240/51,840 eggs, supported by eight incubating trolleys (6,030-6,480 eggs/layer).
The introduction of new trolleys, with a more elegant and effective design, has improved the overall load by 30%+, while keeping the extremely high performance that has made Victoria's machines a leader in the market.
This incubator provides a perfect distribution of oxygen, humidity and temperature through a completely new ventilation system (made of 12 innovatively-designed blades) and an efficient system for trolleys. While achieving fantastic performance, the VIC48 is also able to optimise costs. The humidification system, which uses only pressurised water and not pressured air, generates highly energy savings.
Discover the Victoria products at the stand B061 in Hall 6 (Roots Veterinary & Equipment Supplies, Victoria distributor).
VOSTERMANS Ventilation – Hall 6, Booth A088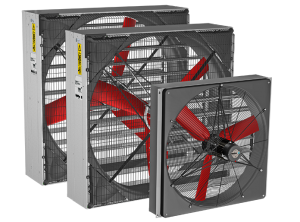 Looking for Vostermans Ventilation at VIV MEA? We are pleased to welcome you in Hall 6, Booth A088! We are showing a various program of fans for the agricultural markets like the Galvanized Box Fan, Panel Fan and Circulation fan.
Vostermans Ventilation, a family owned company, is a global developer and manufacturer of reliable axial fans. Our premium brand Multifan is showcasing our drive for advanced energy efficient fans. In our state of the art Research and Development department, we continuously improve our motors, impellers and fans.