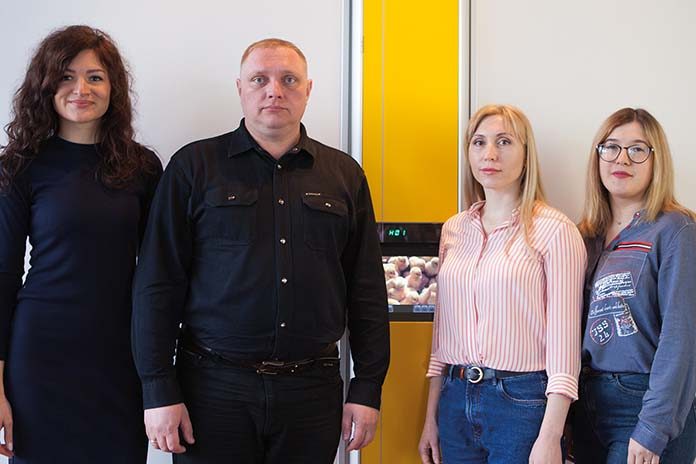 Kazakhstan's Makinskaya Poultry Farm is expanding with a major new greenfield hatchery equipped with SmartPro™ integrated poultry solutions from Pas Reform. The technologically advanced facility, located in Makinsk in the Akmolinsk region, will bring the company's total incubation capacity up to 32 million eggs per year.
At present, Makinskaya operates a hatchery, 8 broiler farms and a processing plant, but its target is to achieve 50-60 percent share of the domestic market. The new hatchery layout has been fully designed and project managed by Pas Reform Russia's project team and it will feature Pas Reform's SmartPro™ setters and hatchers, together with a package of hatchery automation and climate control systems.
The SmartSetPro™ setters will incorporate AMF™ to fine-tune the incubation environment to the needs of the growing embryo. The SmartHatchPro™ hatchers will be equipped with SmartWatch™ to monitor and adjust the hatching process automatically – from transfer through to the hatch of the last chicks in each cycle. With SmartCenterPro™ every device and system at every level in Makinskaya's hatchery will be seamlessly connected and data enabled. Using advanced, web-based technologies, this produces highly detailed monitoring, management, analysis and batch reporting for every hatch cycle. Pas Reform Academy specialists will provide ongoing technical support to optimize performance.
Specialists from Makinskaya recently visited Pas Reform's headquarters in Zeddam, The Netherlands, to participate in a hatchery management training programme at Pas Reform Academy. The course provided a focused opportunity for delegates to share their own experiences and insights, while at the same time learning more about the very latest developments in embryology and incubation.
Alexey Shevchenko, Makinskaya's General Director says: "We thoroughly investigated the market to identify a single industry partner that could provide us with a fully integrated approach for the development of our new facility. In Pas Reform we found those qualities."
Mr. Shevchenko believes that the project is essential for the region and for the country as a whole. He adds: "Being in the food-belt zone of Astana, and producing high-quality, competitive produce, our expanded poultry farm will both ensure the regular supply of poultry meat to the capital and increase our export capacity."
Nadezhda Sopova, account manager for Pas Reform Russia comments: "Makinskaya is an impressive company that has strong values and an absolute commitment to quality throughout its operations. We look forward to working with its team to achieve their plans for growth and further development in the future." Makinskaya's new hatchery complex is due for completion in September 2018.