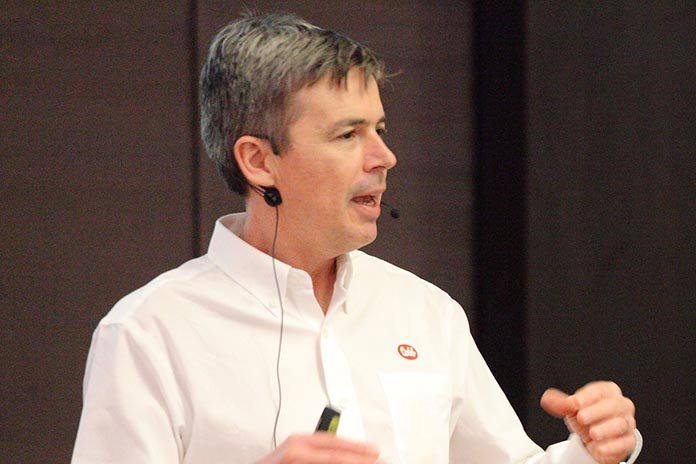 In attracting almost 200 delegates from two customers in Thailand – Charoen Pokphand and GFPT – the Cobb Asia technical seminar in Bangkok last month proved to be one of the largest such events in recent years.
With booming export business to the EU and Japan, Thailand's poultry industry is growing rapidly, producing nearly two million tons of poultry meat in 2017, according to a report from GIRA Meat Club. Charoen Pokphand and GFPT are both playing a significant role in this.
"We are happy to be back in Thailand to enjoy the hospitality of our customers," said Mohammad Ismail, senior sales director of Cobb Asia Pacific. "With the launch of MV male, we are seeing great broiler results in the field, which keeps our customers ordering more chickens from Cobb. Customers are reporting excellent feed conversion and improved meat yield with the Cobb MV male, which is proving very adaptable to different weight requirements, nutritional programs and environments."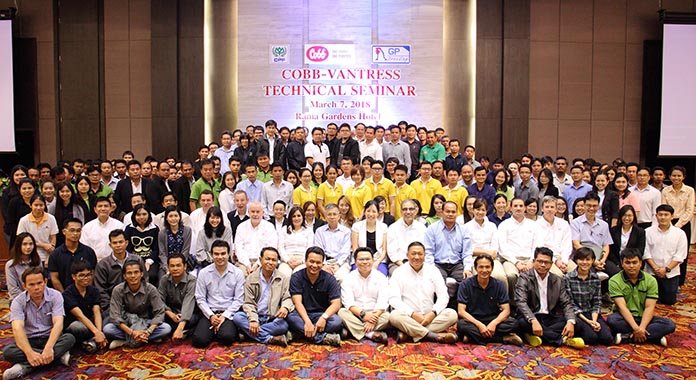 May Sirimongkolkasem, GFPT vice president, said: "Cobb has been a great partner for our company as the product from Cobb performs well. We appreciate the fact that Cobb operates with transparency and they always support us. This seminar is a great source of information on chicken production for our customers." Choosak Namwong, vice president of Charoen Pokphand, commented: "Cobb is the breed of choice in the Asia-Pacific region and there is a good reason for it. With the unparalleled support on technical service, Cobb is in the driving seat of our industry."
The seminar covered a wide range of topics including breeder and broiler nutrition, female rearing and production management, MV male management, hatchery techniques and brooding principles. Charoen Pokphand Group is Thailand's largest chicken processor, operating from grandparents down to meat processing. With its ambition to provide safe and high quality protein foods for consumers worldwide to support the rapidly growing population and adapt to changing trends, the company places great importance on every step of its operations. GFPT produces and distributes frozen chicken meat, processed chicken and by-products under customers' and its own brand labels for domestic and overseas markets. In 2015 GFPT had a chicken processing capacity of 122,000 tons per year and cooked chicken products capacity of 32,000 tons per year from its plant at Samutprakarn.