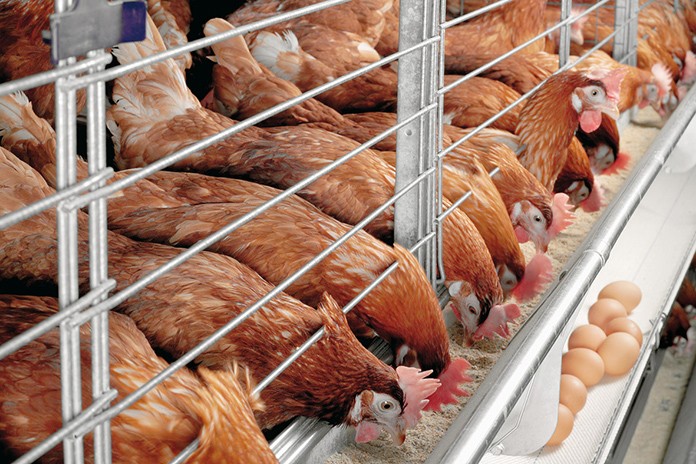 In Turkey, the poultry industry is rapidly developing and parallely, poultry feed production has shown a constant increase except for depression periods.
Poultry feed counts for 6,5 million tonnes on the total feed production. Corn, soybean, soybean cake, sunflower cake, fish meal, poultry meal are mainly used in Turkey and the majority of these products is imported. In 2013, imports of soybean – soybean meal and corn have reached a percentage of 36% and 25%, respectively on the total import amount. Feed additives are imported as well, with an amount of approximately 662.000 tonnes in 2013.
In Turkey, the feed price increases, especially in latest years, have seriously threatened the poultry sector. Turkey has a great future potential in poultry production potential. Its strategic location represents an important advantage for trading in Middle East, Europe and all Mediterranean countries. Thus, the export amount of poultry products in 2013 has increased by 15.6% with respect to 2012, gaining a total of $1.032.993.935. One of the most important production issue for the poultry industry is the feed supply and production, including raw materials, ingredients and compounds. In the country the poultry feed production counts approximately for 6,5 million tonnes of the total feed production.
Soybean production is still far from the desired level of production and needs to be increased in the country supporting farmers with financial help by the government. Oil seed cakes including sunflower cake, cottonseed cake, canola cake, and safflower cake are mostly used in poultry mix feeds. However, the current potential of oil seed cake production is not sufficient. As a matter of fact, it has been estimated that in Turkey, oil seed requirements by 2017 will be of about 7.300.813 tonnes. A total of 662.000 tonnes of feed additives was imported in 2013, with a cost of approximately $1.505.383.112. Enzymes, amino acids, organic minerals, vitamin-mineral premixes, coccidiostats are the most imported feed additives.
From the Potential For Poultry Production in Developing Countries.