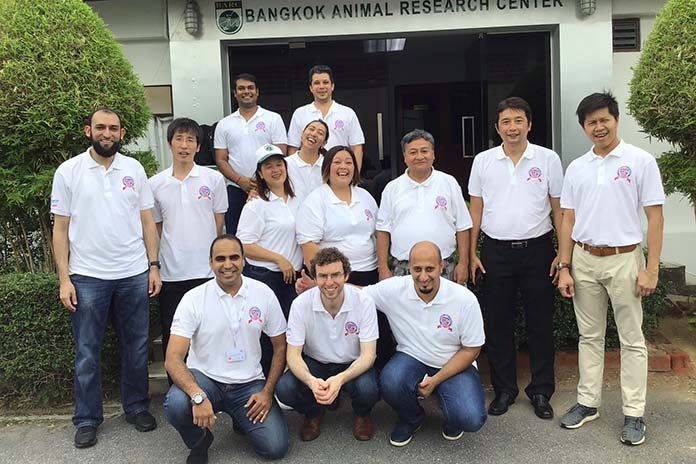 During the week of July 8-14, feed mill, broiler and breeder production managers gathered in Bangkok, Thailand, to explore ways to enhance bird performance by applying effective practices in nutrition.
The training combined theory with practical experience at a local research institute, providing an environment where students work together to formulate and make healthy nutrition and determine their effects on bird health and performance. Engaging sessions addressed biosecurity at the feed mill, feed formulation and other topics that influence quality feed production.
Enthusiastic student response
The Nutrition School has proven to be popular among students, including Aviagen's Asian customers. Here are just a few of their comments:
Majesty Morfe, Formulation and Quality Assurance Manager of Premium Feeds Corporation, Philippines, was top of the 2019 nutrition school class. "I'm proud and honored to have won the top student award," said Majesty. She explained that the training "improved my knowledge and skills in animal nutrition and feed quality assurance, and I'll be able to implement the practical advice in my daily operation." She added that she will relay what she has learned to her colleagues, and ultimately to Premium Feeds customers.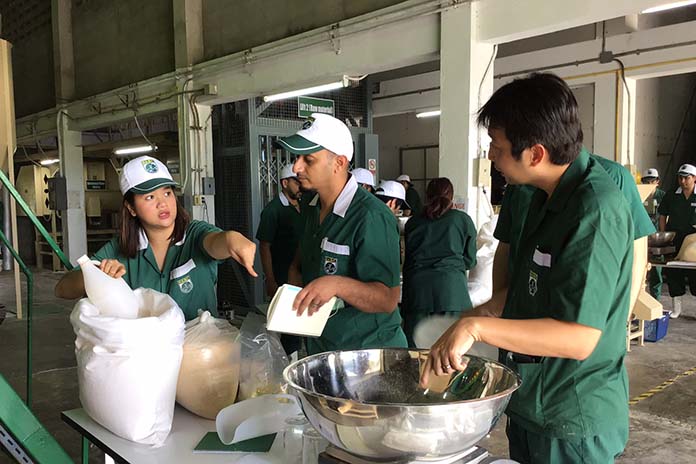 "Through a good mix of theory and practice, the School equipped me with a basic knowledge of feed mill production, as well as an awareness of broiler breeder nutrition in various stages and how to formulate broiler feed," commented student Suriya Sooksong, Feed Technology Office, CP Thailand. "I look forward to sharing the course information with my Research and Innovation Center team."
Chantaluk Rachatapibul, Research Coordinator for the Bangkok Animal Research Center Co. Ltd. (BARC), added that the course advice will assist her daily work. "I gained a more thorough understanding of nutrition and feed additives, which will help in the area of trial design. The skills of chick assessment for gut health and disease prevention, and evaluation of farm management conditions, will be useful for my observation research."
School Director Nick French expressed the importance of training the next generation and offering them information on the latest developments in poultry feeding. "We enjoyed hosting this year's participants in our Nutrition Module. Optimal nutrition is a key ingredient to good results, and our aim for all of our EMEA schools is to ensure the best learning experience using content that will support strong bird performance, health and welfare."