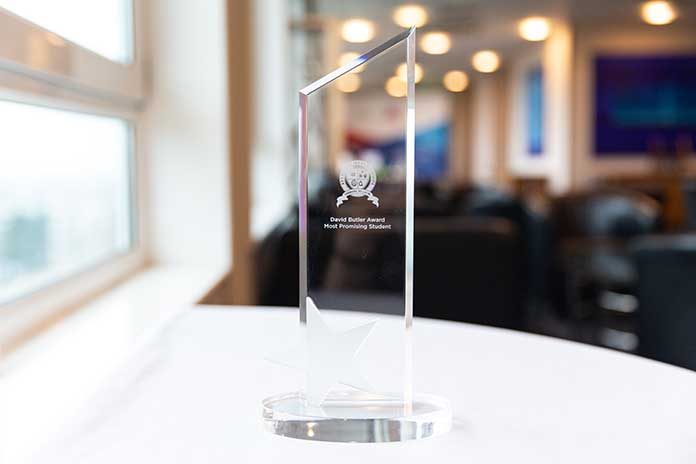 First award will be presented at Broiler Module.
Aviagen® has launched the David Butler Award to recognize the most promising students of the Europe, Middle East, Africa and Asia (EMEAA) Schools. The first recipient was honored at the Broiler Module of the EMEAA School, which took place Nov. 24-30 in Edinburgh, and a new winner was chosen for each future module.
The star student will have shown the best progress during the course of the School, and will demonstrate outstanding skills of leadership, team work, communication, innovation, determination and passion. Above all, like former Aviagen Technical Director David Butler, the winner will be a true "poultry person," who is committed to chickens, farmers, colleagues and the progress of the industry.
In honor of an industry great
The David Butler Award was established in memory of an industry legend. David passed away in June and dedicated his entire career to the growth and success of poultry producers and mentoring the next generation. He took joy in sharing knowledge and helping others. Among his many accolades, he was honored with the Distinguished Service Award from the British Poultry Council for his discovery and application of the innovative and beneficial Avian Growth Curve, as well as his outstanding customer support. At Aviagen, he built up an entire support team of specialists to help customers and industry colleagues alike.
"David had a mind for innovation, and his contributions made a real difference in improving the industry. He was sincerely interested in developing the next generation of poultry people, and it's fitting that this award was named in his honor," explained Stuart Thomson, School Director, Broiler Module. "Our Aviagen family shares David's passion and commitment to our future generations. He had a drive to instill in them a love for the birds they are managing and for helping feed current and future global generations. That's what our School is all about, that's what David Butler was all about, and that's why we we've established this award in David's honor."