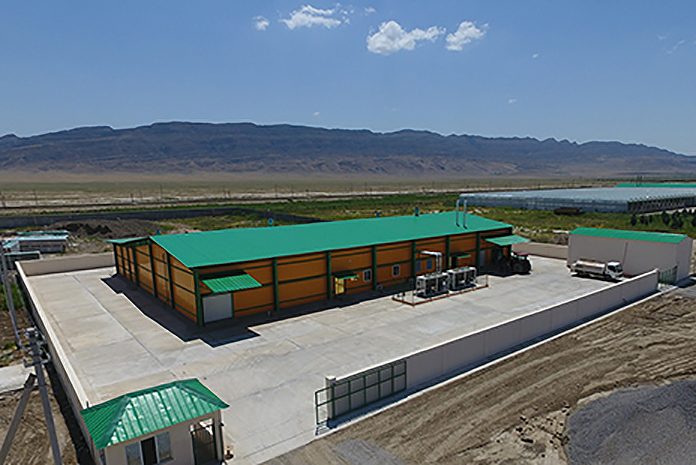 Agro-Industrial Holding 'Nurly Meydan', striving to be a pioneer in the Asian poultry business, has set up the biggest broiler hatchery in Turkmenistan. With a capacity of 12 million eggs per year, it is the first large-scale industrial project for the production of broiler chickens in the country.
Evolution of the Turkmen market
According to Mr Yhlas Yagmyrov, Director of the company's peasant farm, the Turkmenistan market is currently still at a very early stage: "As our agriculture is just starting to develop, local manufacturers have been actively investing in new industries. We are thankful for the tremendous support and devotion from the government and president of Turkmenistan to help businesses, including Nurly Meydan, grow."
He predicts that owning full-cycle businesses, from parent farms to feed mills for broiler chicks, will be a strength in the upcoming poultry sector, if not necessary to be able to guarantee day-old chicks of the highest quality. After saturating the domestic market with its products, Nurly Meydan, based in the Balkan province, aims to further expand its brand to central Asia and Turkmenistan.
A trusted partnership
To equip the new hatchery with state-of-the-art incubators, Nurly Meydan partnered up with Petersime. A trusted name in the poultry industry worldwide, the company praises Petersime for its professional approach and continuous guidance during the implementation of the project in Turkmenistan.
Nurly Meydan is equipped with 12 conventional S576 Vision setters and 6 H192 Vision hatchers, and the advanced automation and air-handling solutions are also designed and developed by Petersime. The hatchery has an annual capacity of 12 million eggs. The first hatch tests in July showed an impressive result of 92% hatchability.
Mr Yagmyrov confirms: "Experts have told us that Petersime incubators will give you chicks so healthy and strong, it will look as if they are dancing. Indeed, we are impressed by the first results."