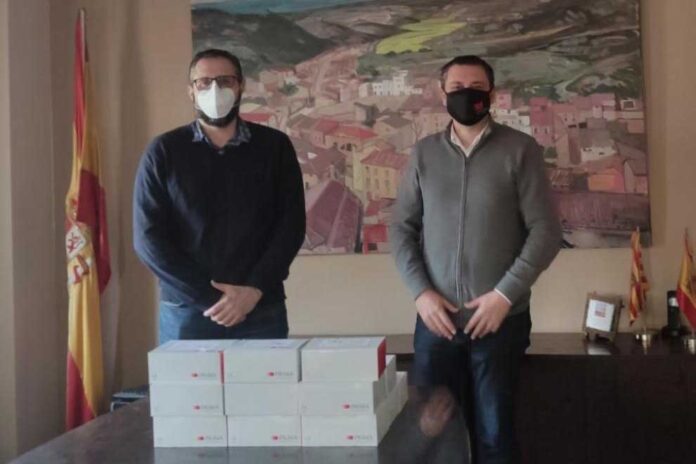 Aviagen SAU General Manager Sergio Illán personally delivers tests to San Esteban de Litera Mayor Fernando Sabés.
Aviagen® cares about the people in our local communities, and we are committed to making contributions that improve their health and welfare. The Aviagen SAU team based in Spain recently put this spirit of caring into action, donating 400 COVID-19 antigen tests to the city for distribution to local medical facilities. The Aviagen SAU hatchery has been based in San Esteban de Litera, Spain, since 2018.
"Our municipality has been impacted by COVID in ways we could not have imagined," remarked Victor Vallés Gállego, Director of Primary Care in the Barbastro sector. "We extend our sincere appreciation to Aviagen SAU for this valuable contribution of much-needed supplies to help us manage the pandemic."
"Our hearts go out to all who have faced hardships throughout the pandemic, and I am honored to be able to give back in some small way," added Aviagen General Manager Sergio Illán.