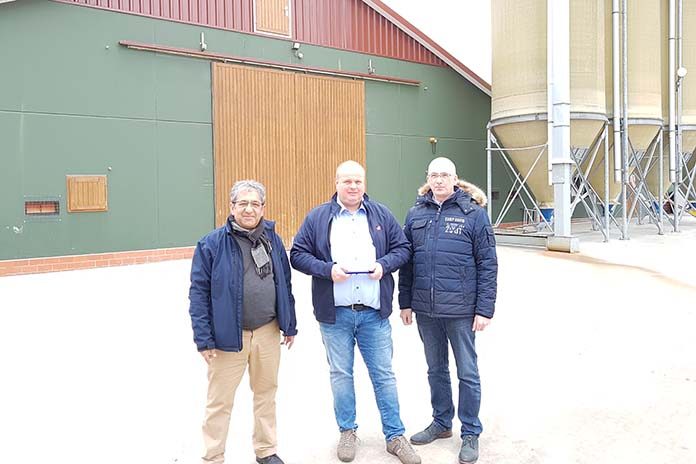 A new award has been introduced by Cobb Germany for the best broiler performance by a Cobb500 flock and has been won by Markus Rohlmann of Hoerstel, near Osnabruck.
The flock achieved an EPEF (European Production Efficiency Factor) of 463, reaching 3.03 kg at 40 days with an average daily gain of 75.8 grams and feed conversion of 1.575. The breast filet yield was more than 30 percent. The award was presented to Markus Rohlmann by German consultant Saeid Najati, who commended the winner on achieving top performances in his broiler cycles with the lowest feed cost per kg liveweight.
The prize-winning flock was fed a complete diet from Agravis, with 10 percent of his own wheat to reduce feed costs further. The chicks were supplied by the new Pro Care hatchery in Vreden. As avowed Bayern Munich fans, Mr Rohlmann said the family liked to play in the first league – like their favorite football club in the top German league (Bundesliga) – which is why they opted for Cobb. He stated: "Cobb chickens always grow very well and the management of the birds is today very simple. Compared to other breeds, the Cobb broilers grow one day faster with the same target weight and best animal health." He said on-going sound advice from Cobb Germany is important to keep his management always up-to-date and thus optimize the genetic potential and profitability of the flock.