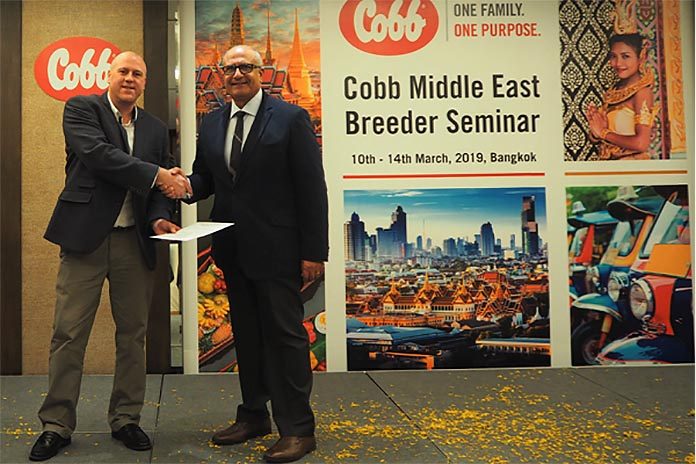 Cobb Europe recently hosted customers from 10 Middle Eastern countries for two days of interactive seminars focusing on breeder management. Led by Nigel Strain, senior regional technical manager, and Cody Polley, director of world technical services, the seminars took place in Bangkok, shortly before the VIV Asia trade show.
The biennial Middle East poultry seminar was held in the bustling city of Bangkok, Thailand. Coupled with the VIV Asia trade show, held directly after and also in Bangkok, customers received advice about breeder management, health and nutrition.
"Our customers are our top priority and providing interactive, knowledge-sharing opportunities helps them to further maximize the genetic potential of Cobb products," said Nigel Strain, senior regional technical manager. "We appreciate any opportunity that allows us to have a face-to-face, two-way dialogue so we may better learn from one other."
Strain and Cody Polley, director of world technical services, each led sessions during the seminars. The events concluded with a dinner and graduation ceremony.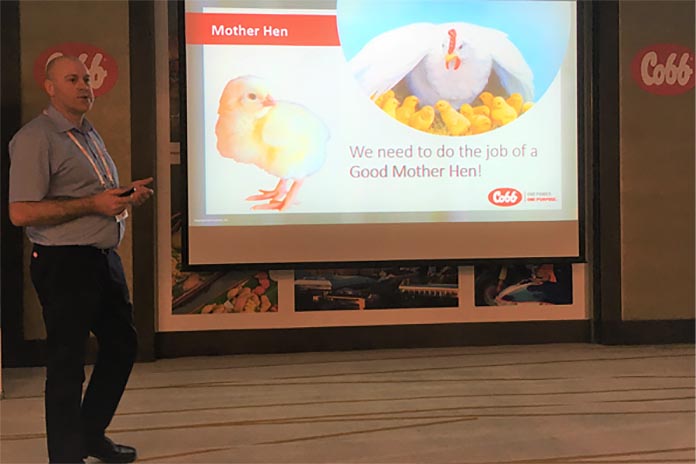 "The sessions were incredibly informative," said Mounir Rizkalla, production manager of Naif Poultry Company in Kuwait. "I'm coming away with a wealth of new technical information that I will be putting into practice and sharing with my colleagues when I return to my farms."
The Middle East is an emerging market for the poultry industry. In August 2018, Cobb announced the appointment of Al-Watania Poultry as its distributor for the territories of Saudi Arabia and a number of surrounding Gulf Cooperation Council member countries. Since acquiring the Cobb Egypt operations more than a decade ago, Al-Watania Poultry has been the Cobb distributor and a market leader in Egypt.
"The Middle East is a thriving market for us currently and an even richer area of potential growth," Strain said.
Looking ahead, Cobb will host a seminar for European-based customers at the renowned European Technical School in July in Harderwijk, the Netherlands. Held biennially, the event brings together more than 50 customers and 15 technical specialists from Cobb and the industry.