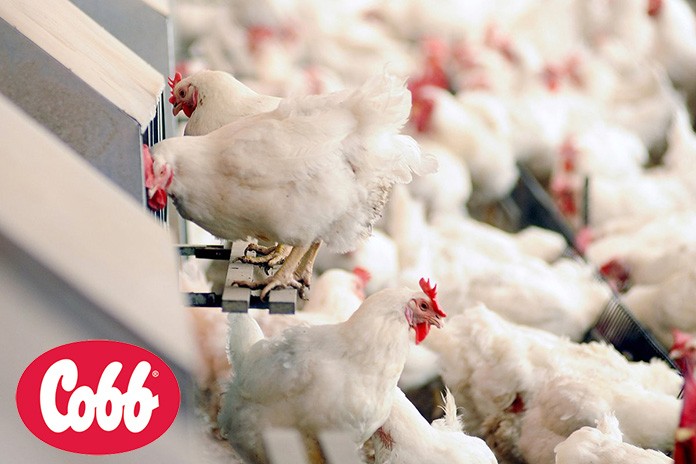 The growing technical skills of Ukrainian and Belarus broiler producers is now paying dividends, Cobb regional market manager Vasyl Babych told more than 100 participants at the Cobb Germany seminar in Cherkassy, Ukraine.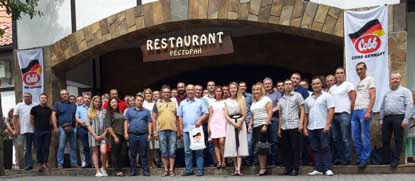 "With many years of co-operation the expertise of Ukrainian and Belarus broiler producers has grown tremendously," said Vasyl Babych. "Ukrainian producers are on the top European standard and supply with their subsidiary companies located inside of European Union the EU market with top quality meat".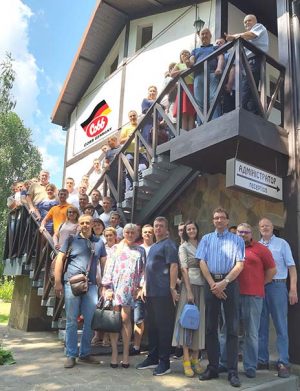 The event was dedicated to issues of broiler production, poultry health and welfare and breeder performance. Opening the seminar James Truscott, director of Cobb Germany, focused attention on the major challenge of contemporary broiler production – efficiency issues – and on world trends in the poultry industry.
The Cobb team included Matthew Wilson (Cobb Europe), Dr Mathias Todte (MMT Tierarztpraxis), Jan Mascheck (Cobb Germany) and Winfridus Bakker (Cobb-Vantress) held not only presentations about the newest production methods of the worldwide most popular broiler breed Cobb500 in breeders and broilers, but were also available for individual consultancy.
The warm atmosphere and the positive spirits of such success stories was the perfect basement for a nice evening get together after the informative presentation days.