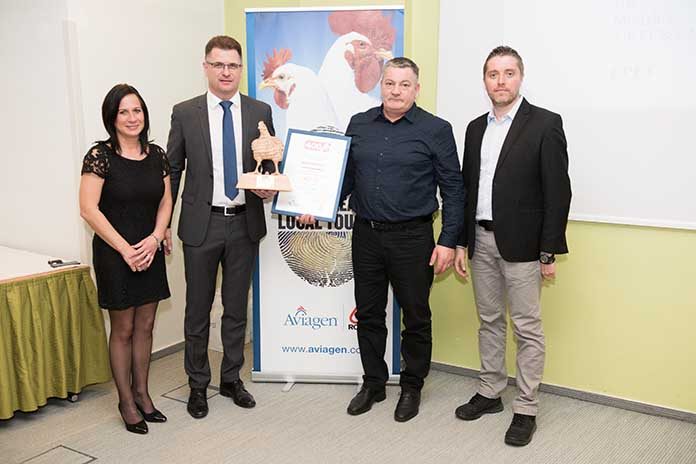 Aviagen® Kft customers continue to impress with the high performance they are attaining with their Ross® 308 flocks. Last month the company welcomed close to 30 new members from Slovenia to the Ross 400 Club, which is reserved for broiler producers who reach a European Production Efficiency Factor (EPEF) of 400 or more. This level of achievement is possible only through hard work, commitment and excellence in stockmanship. Diligent care in areas such as biosecurity, nutrition and environmental management, which contribute significantly to bird health and welfare, are of great importance in getting winning results.

The customers were awarded during a ceremony on March 1 in Ljubljana, Slovenia, hosted by Balázs Takács, general manager; Dejan Bosanac, regional technical manager and Krisztina Németh, sales manager.
Since the introduction of the Ross 400 Club in 2015, membership has more than quadrupled in the region.
"We're extremely proud of our 400 Club farmers for their outstanding accomplishments, and are pleased to see the steady increase in the popularity of our Ross Clubs," said Dejan. "We expect the growth and success to continue, as more and more producers see the performance possible with the Ross 308 broiler breeder."