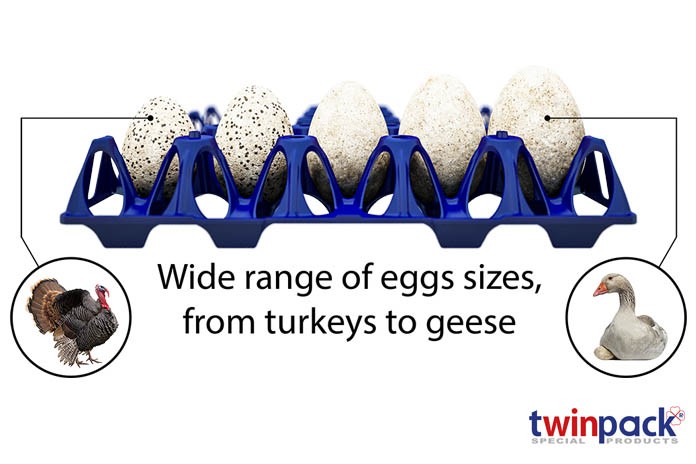 Twinpack Special Products introduces a new tray for turkey, duck and geese eggs, complementary to the EggsCargoSystem.
They developed the XXL tray especially for 20 turkeys, duck or geese eggs. The layout of this new tray offers comfort and protection to even the biggest eggs.
The new trays are made of the very best HDPE plastic available in the market. Contain 20 eggs per tray. Size 30×30 cm. Weight 144 grams.
The XXL trays are compatible with the EggsCargo Pallets 120×90 cm.
In addition, it's possible to adjust EggsCargo dividers to make them suitable for this new XXL tray.
The XXL tray in combination with the EggsCargoSystem items is the ultimate solution for companies in the turkey, duck and geese industry.